New American Contemporary Art Presented at 44309 Gallery
When we think about American art today, how could we describe it? It's not just about the exploration of its most recognized symbols and their meanings, but also the techniques which are employed in the creation of these artworks. Both these approaches are currently on display at 44309 Street Art Gallery, through the pieces by two US artists. While Chad Hasegawa's art is rooted in the graffiti culture and is characterized as abstract, the one by Paul Owen Weiner delves into America's modern-day identity and history. Their presentations are joined under the title New American Contemporary.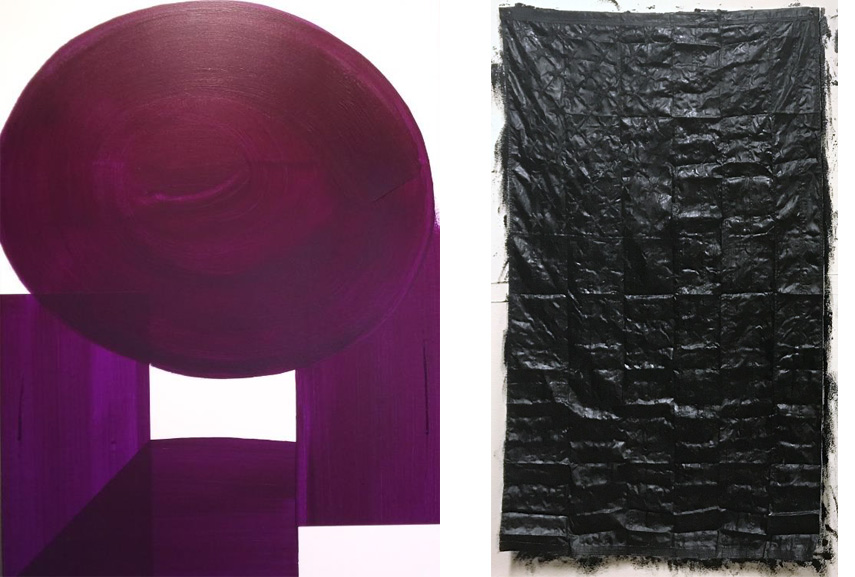 Chad Hasegawa
Having started his artistic career in the field of graffiti and mural-painting, Chad Hasegawa quickly learned how to be resourceful with his supplies and materials. The Honolulu-born and raised artist developed a style recognized for strong color and shapes, inspired by the greats such as Van Gogh, Keith Haring, Franz Kline and Kasimir Malevich. His is an elaborate color design, a mosaic of brick-like shapes that evoke his technique of layering. According to Hasegawa, his abstract paintings come from a complex process based on his portraits, most notably of bears and humans, simplified to basic architectural forms. By offering two-dimensional interpretations of an imaginary three-dimensional form, he delivers work that is simple to the eye, but complex to understand.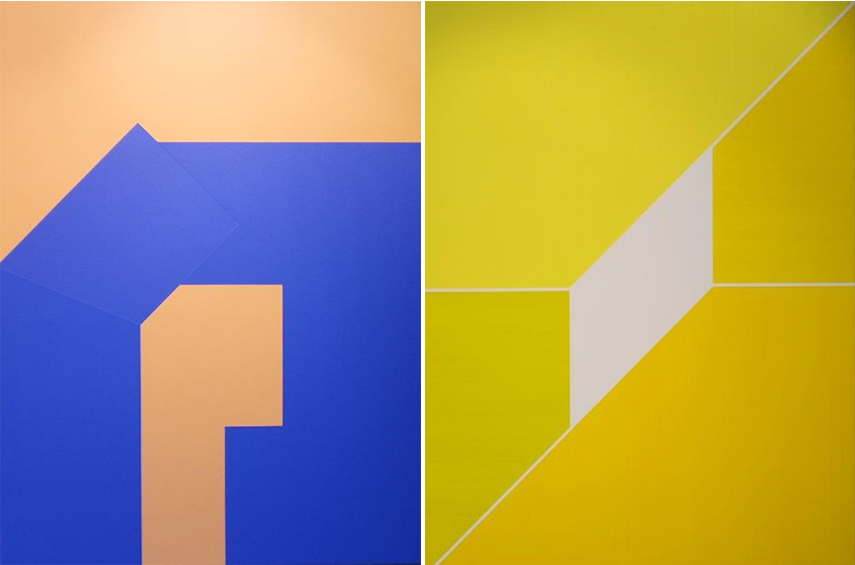 Paul Owen Weiner
Based in Colorado, Paul Owen Weiner was growing up very close to the sites of the Columbine massacre and the Century Aurora shooting, providing him with an insight into a culture consumed with violence. Hence, his paintings, drawings and sculptural works almost exclusively depict America's history and identity, as they are channeled and altered in meaning. Whether it's the flag, sports, folk history, legal system, or the military industrial complex, Weiner's subjects interrogate the anthropological roots of the country's own self. In his most recent paintings, the artist uses the flag as his material, stacking layers of black oil paint over the flag and shifting its meaning. Here, and in his drawings of the flag, he stripes it from its initial significance and allows it to speak for itself.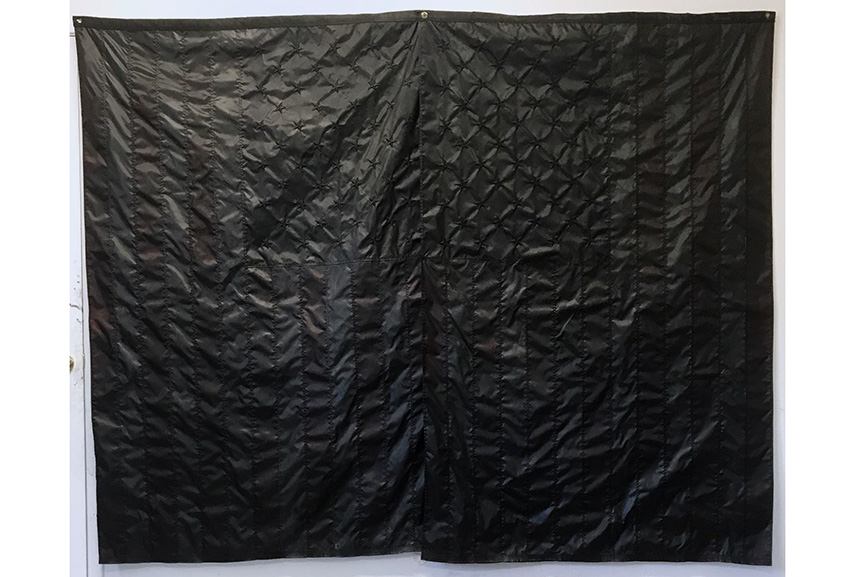 New American Contemporary at 44309 Street Art Gallery
In a way, Chad Hasegawa and Paul Owen Weiner will both showcase a dose of aggressiveness – the former through large, abstract body shapes, and the latter with violent, practically urgent scenes of America and the way it looks and exists today. These artists' work is exhibited within New American Contemporary, on view at 44309 Street Art Gallery in Dortmund, Germany, until December 16th, 2017.
All images courtesy 44309 Street Art Gallery.
Follow These Galleries
Dortmund, Germany

Chicago, United States