New Brett Amory Paintings Soon at Lazarides
American artist Brett Amory rose to international fame with his Waiting series. For his atmospheric, expressionist depictions of ordinary people, he is described as L.S Lowry for the globalized era. He is especially drawn to individuals who look lost, lonely or awkward. New Brett Amory paintings will be presented at the exhibition Internal Dialogue at the gallery Lazarides. Following his celebrated Waiting series depicting anonymous commuters he encountered in urban settings, the new body of work continues to explore everyday life, places and people, but this time in the context of the time we live in and of making a sense of the information that surrounds us.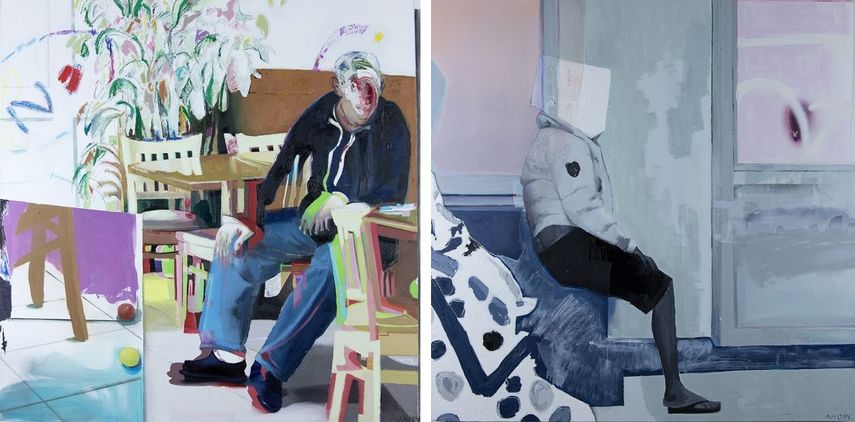 Internal Dialogue Series
As we go through our everyday life, our mind makes disconnected snapshots. These snapshots and the way our subconscious mind tries to makes sense out of it by constructing these abstract images into a logical and linear interpretation of our surroundings, is the subject matter explored in the Internal Dialogue series. Since people of the 21st century are attached to their various devices such as phones, tablets, TVs or computers, this series is also concerned with this screen view of our lives that seems to complete the gaps in our surrounding world and frame it. Relying on their memories, dreams, thoughts and universal archetypal symbols, each viewer could tap his unconscious mind to generate meaning in these works.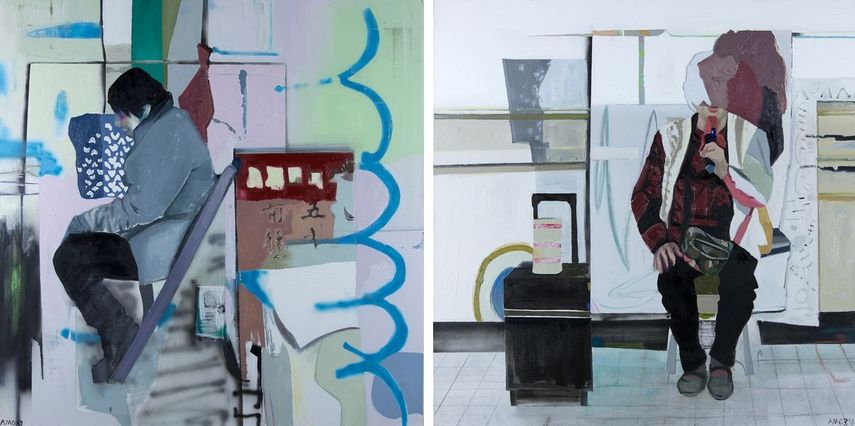 The Practice of Brett Amory
Combining figuration and abstraction, paintings of Brett Amory are characterized by gestural brushwork and muted palette playing with contrasts of dark and light. Prior to creating his works, he often spends months researching and observing everyday situations. His process often involves taking photographs of random people and the city architecture or creating extensive video material. His works explore our age of distraction and constant internal dialogue that occupies an individual. Visually representing concepts of disconnection and anticipation, he explores the idea of the ephemeral temporality of the majority of our everyday life moments.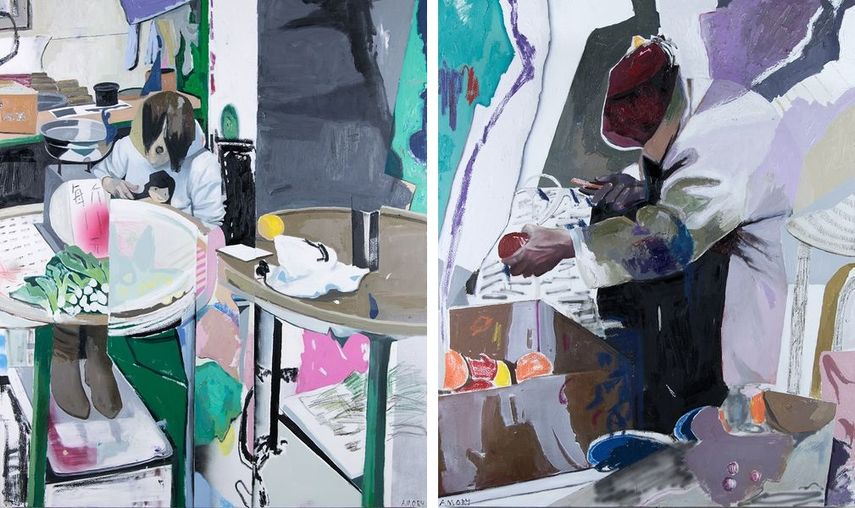 Brett Amory Paintings at Lazarides Gallery
The exhibition Internal Dialogue will be on show at Lazarides gallery in London from June 24th until July 21st, 2016. In the same week as his exhibition at Lazarides Rathbone, Amory's work for the prestigious BP Portrait Award will be unveiled at The National Portrait Gallery. Selected out od 2,557 competing artists, his entry will be one of the 53 works presented at this art institution from June 23rd until September 4th, 2016. Additionally, he has also been shortlisted for the BP Travel Grant.
Featured image: Brett Amory – Your Pain Doesn't Matter (detail). All images courtesy of Lazarides Gallery.
Follow These Galleries
London, United Kingdom

San Francisco, United States

Jersey City, United States