New Figures by Prince
Compelled by the booming commercialism of American culture, Richard Prince started appropriating images in the mid-70s. At the beginning, he was taking pictures of ads, cataloguing them as different imagery types – couples, girlfriends, cowboys etc. Copywriting puns, literal or visual, became the basis for his language, as he developed the rephotograph – a new form of photographic image, redone in order to answer the latest cultural or social context. The appropriation era in Prince's oeuvre never ended, and he does it still today, employing all the technological tools he can. Instagram is one of his favorite platforms for adoption of photography, as his ongoing exhibition New Portraits at Gagosian Gallery depicts. Over the years, Richard Prince has redone magazine cartoons, and re-used pictorial imagery invented by famous modernists such as Picasso (he made a whole series after the master). His recent exhibition at Kunsthaus Bregenz was dedicated to rock n' roll culture, while delivering a whole range of mixed and recycled photos. A part of his body of work is made by Cutouts and New Figures, provocative or appealing pictures, collaged and transformed by the artist. Almine Rech Gallery in Paris is opening an exhibition of New Figures by Richard Prince, presenting this part of his artistic exploration to the public.
Rephotographed Erotica
New Figures series by Richard Prince is based on vintage erotic photography, showing naked girls pose on [mostly] black and white scenes. Juxtaposing collaged sections to the most alluring fragments of these photographs, Prince redesigned them, drawing the attention to another type of aesthetics. Combining image, design and drawing they unveil the great artist as an excellent draughtsman, with a refined sense for line and composition, rather than an image thief, some outraged authorship propagators like to call him. Emphasizing gesture, expression and emotion of the image, the artist created New Figures following the principles of his Picasso series, but with less drama, highlighting the subtle emotive charge of the images. Schematic or angular distortions of the voluptuous nudes guide the eye along the artist's idea that led him on the creation of an entirely novel picture, and subsequently, effect.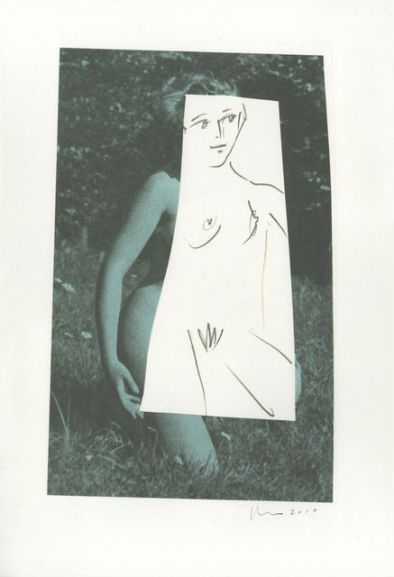 The New Method of Richard Prince
In the exhibition text, Jeff Rian tells that Richard Prince explained his rephotographs by altering a modernist axiom coined by American poet Ezra Pound in 1914, stating Make It New. Richard Prince appropriated even the phrase and recycled it into Make It Again (at the beginning of the 80s), referring directly to the era of TV and space travel. His adoptions brought a truly new outlook on the existing imagery, while the artist skillfully made the interventions appear completely natural, easy, and thus relatable to the public. The same method was used in the New Figures, which appear to have been created without much pondering, even though they tap into the most elaborate artistic discourse for which contemplation is essential.
Almine Rech Gallery in London is concurrently presenting A Parliament of Some Things exhibition by Mark Hagen.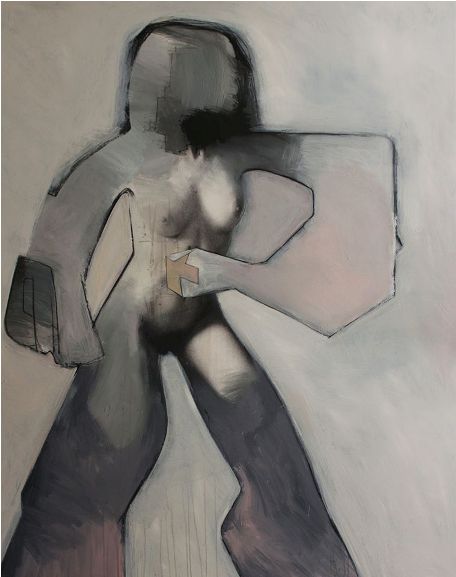 New Figures at Almine Rech
Richard Prince, one of the most expensive and best performing contemporary artists today when we look at the auction room results and one among the Artnet's Top 100, will be shown at Almine Rech Gallery in Paris. New Figures exhibition are opening on October 10, running through December 12, 2014, allowing all the Parisian and visiting admirers and critics of Prince's work to experience a more artistic segment of his oeuvre.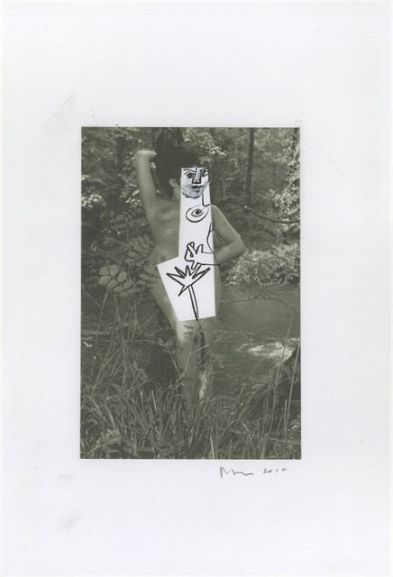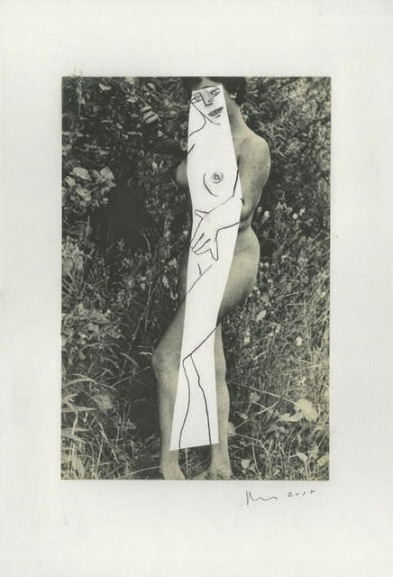 Artwork in this article is purely illustrative. [mc4wp_form]