Tagging Koons
Talking about Jeff Koons? When it comes to this artist, there is never a dull moment. This years it's no different. Surely, one of the most important events of the year for the artist is the retrospective at the Whitney Museum of American Art. The show will be travelling to Europe, this fall – primarily to Paris at the end of November and in 2015 to Guggenheim Bilbao. Koons has been talking about this during a summer interview on Charlie Rose. It was, in fact, a dynamic summer when it comes to Koons – we still remember the "blood splattering" in August and, the now famous name, Istvan Kantor; on the other hand, we have recently had a chance to ask ouurselves if we will be seeing Koons at the Louvre, as well as appreciate Koons' good-heartedness and a philanthropic side (read more about the artist's collaboration with Project Perpetual in our article Koons and Philanthropy). Meanwhile, the artist stays on the top of the charts when it comes to the art market.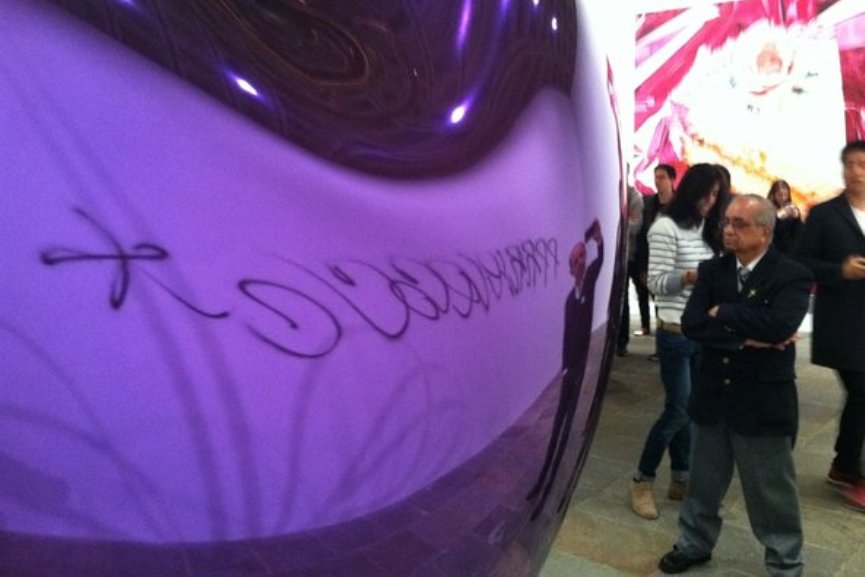 What Happened?
A 33-year-old man enters the Whitney Museum, sprays lettering near Koons' "Hanging Heart" sculpture while the curator was busy answering questions on how the show was put together. Scott Rothkopf, the curator of the show, was in fact, engaged in a Q&A session, when a man in a tan jacket and boots took out a spray can and, after spraying a wall on the fourth floor, tried to escape. All of this happened during a 36-hour event, organized to close the popular exhibit of the retrospective at the Whitney Museum of American Art. There is even a video online, showing the man as he sprays the wall and leaves.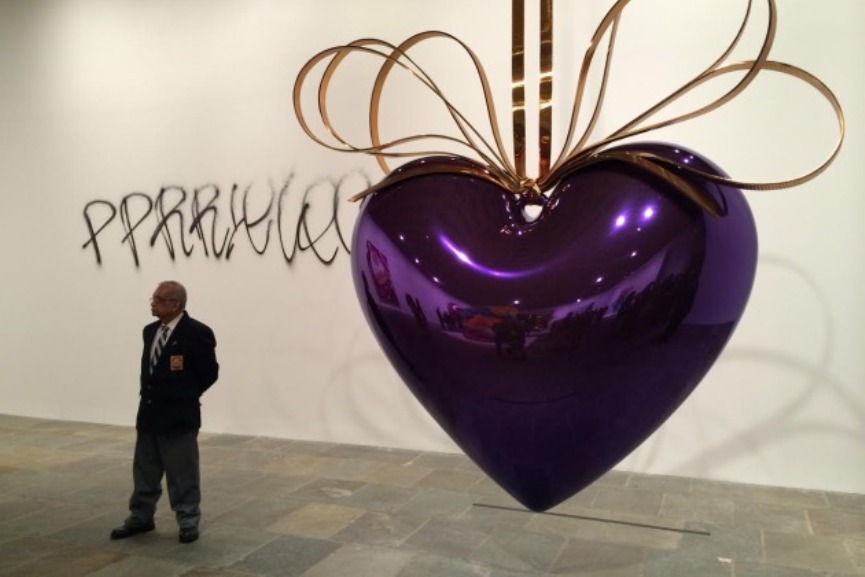 The Epilogue
The 33-year-old man, Christopher Johnson, from Manhattan, was arrested on the charges of criminal mischief, making graffiti, possession of a graffiti instrument and criminal nuisance, after struggling with museum's security guards. After the incident, Adrian Hardwicke, the director of visitor experience for the museum, said that there hadn't been any damage to the artwork and that the museum would stay open for the rest of the event. As for the art lovers of the work of Jeff Koons, they will have a chance to see the retrospective between November 26th 2014 and April 27th 2015 at the Centre Pompidou, Musée national d'art moderne, Paris and, between June 5th and September 27th 2015, at the Guggenheim Bilbao.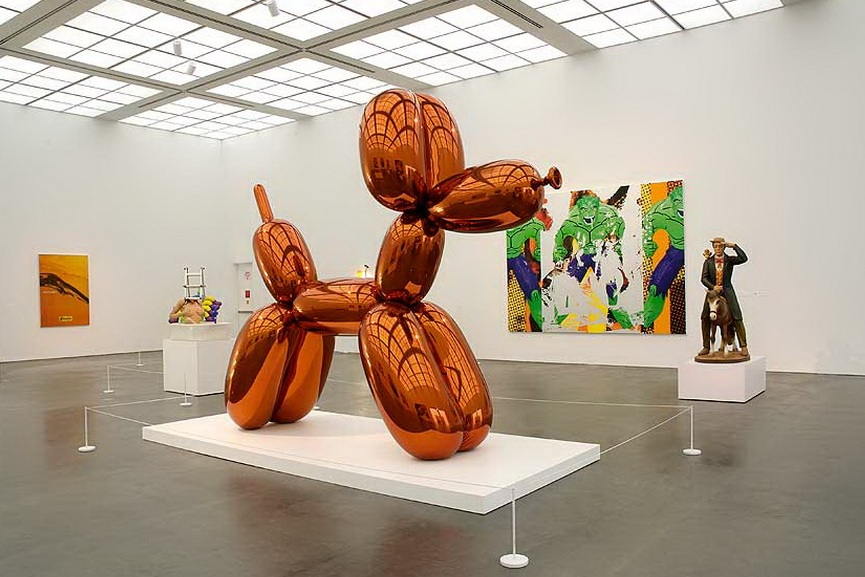 [mc4wp_form]