Nick Walker in Hong Kong - Envisions Entropy in an Exhibition at Gallery Above Second
The well-established graffiti artist from Bristol, England, Nick Walker is presenting his newest solo exhibition entitled Entropy. The proud host of this show is Above Second Gallery from Hong Kong which strives to challenge and captivate the audience with notions of unconventionality and quality, and Nick Walker's new exhibition fits the description perfectly. Have a look at our list of top ten contemporary art venues in Asia for more top-of-the line galleries. The artist himself has been exploring new ideas around his trademark Gentleman Vandal, with aims to delve into the abstract imagery where a more organic process can grow. With his long-standing, prominent career, Walker has influenced many other famous street artists, with even Banksy being one of them.
Nick Walker Has been Experimenting with New Inspirations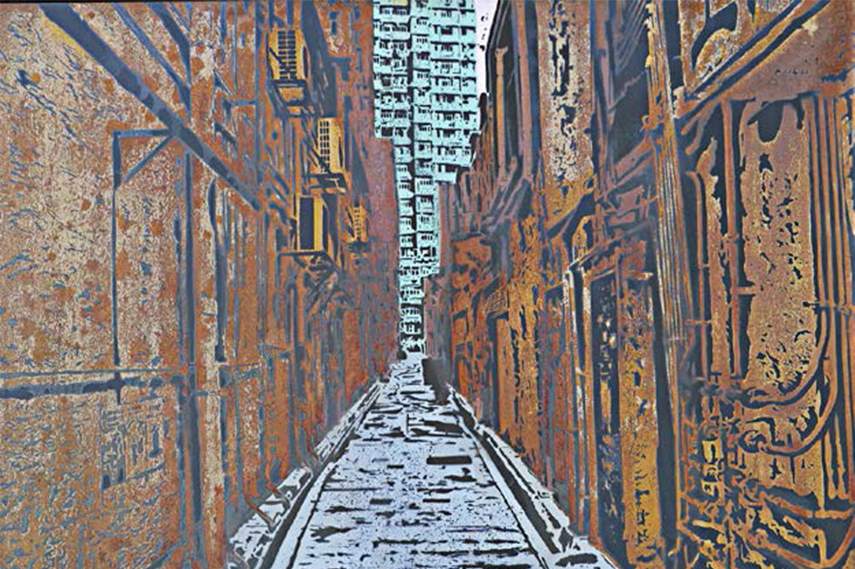 Blade Runner-Inspired Art
The ever-busy, futuristic infrastructure of Hong Kong, similar to the market scenes depicted in Ridley Scott's Blade Runner film from 1982, inspired Walker to create the unique pieces exclusively for this show, as a sort of an homage to the city's overflowing urban aesthetic. It may be no coincidence that Blade Runner is being mentioned as an element of inspiration, since there have been news going around that another movie from the same universe may be in the works, which is already much anticipated by the fans. Nick Walker has already previously collaborated with musicians and filmmakers, he was invited by Stanley Kubrick to recreate the graffiti filled streets of NY for the 1999 movie, Eyes Wide Shut. Who knows, perhaps Denis Villeneuve, the director of the Blade Runner sequel will also get inspired by Walker's work and propose some sort of an artistic collaboration, now wouldn't that be something?
Hopefully, Walker Will Collaborate with Filmmakers Again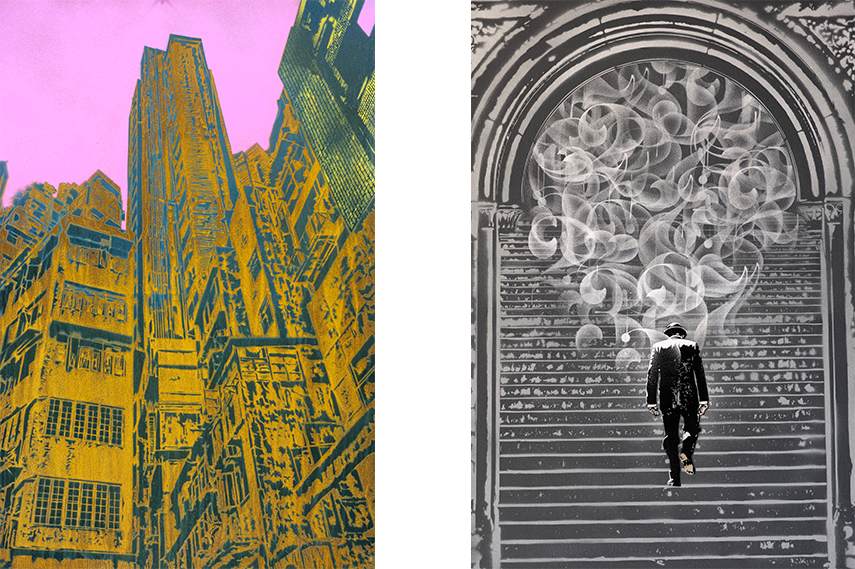 Numbers as the New Focus of Experimentation
When someone's been in the business for as long as Nick Walker has, it only comes natural that experimentation and change must become an essential part of the creative process from time to time. Entropy can be defined as a measure of the disorder or randomness in a closed system, or better-yet the inevitable and steady deterioration of a system or society. By naming his solo exhibition Entropy, Nick Walker wanted to reflect upon the chaotic nature of change, inspired by the illustrative works of Moebius, and the already mentioned; vivid urban landscape of Hong Kong. The artist stated the "Numbers" as a newer element he wishes to explore in the new show, which he calls the Smoke series. Before, numbers were implemented into his paintings as part of the background or in forms of fragments, but now, Walker is focusing solely on the numbers themselves.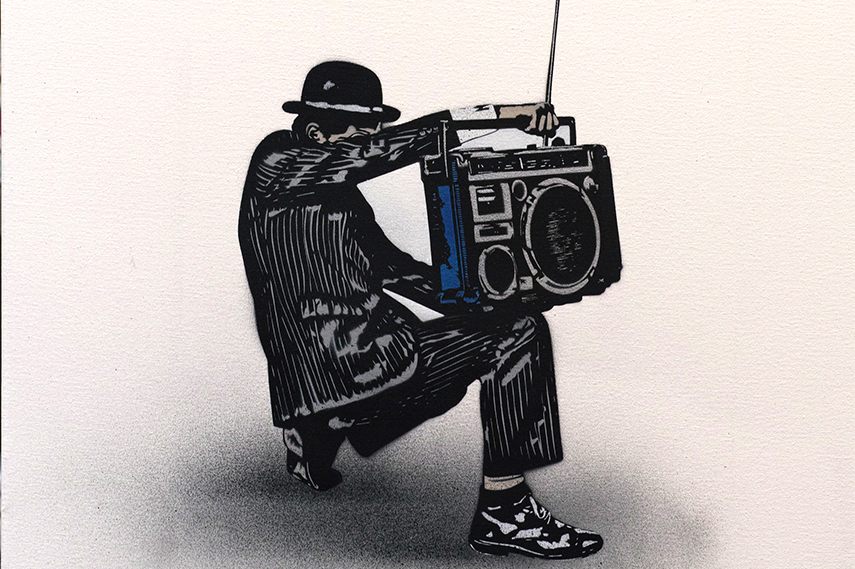 Entropy by Nick Walker at Above Second Gallery, Hong Kong
A forerunner of the British graffiti scene, Nick Walker still manages to keep his work at the top of the game by constantly evolving, creating innovative, thought-provoking and modern art. The unique combination of distinct style and humor has brought him worldwide recognition, and his new show only goes to confirm his status of an icon. With over two successful decades of creating art behind him, he deserves all the attention and critical acclaim he receives, check out our list of other prominent stencil artists. Nick Walker's solo exhibition Entropy opens on September 17th and will be on view until October 24th, at Above Second Gallery, Hong Kong. The artwork prices range from 25 to 20,000 GBP. All images courtesy of the gallery
Sign up for free to My Widewalls, and stay on top of your game with all the latest news from the world of art!
Nick Walker Artworks List