High Tide
The work of artists devoted to abstract expressionism is something which art enthusiasts and collectors can find as part of various exhibitions across the globe, rendering the art market rich in this kind of artwork. Collaborative and individual works which are a result of evocative and even melancholic expression convey an aura of distinctive imagery of daydreaming and contemplation of days gone by… This is a short story of an artist who creates in the Latin-American cultural space, focusing on abstract expression. Meet Nico Colon and his new body of work…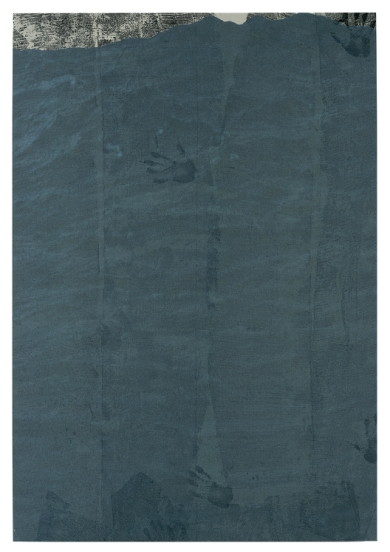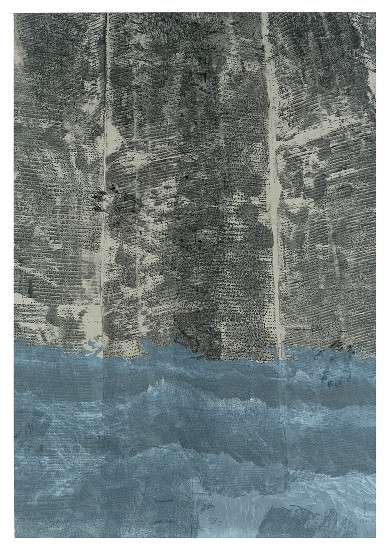 Brand New Gallery
Art historians Chiara Badinella and Fabrizio Affronti are the people responsible for the creation and development of Brand New Gallery. The goal of this cultural institution is to present the work of internationally known artists who have not yet been seen in Italy (be sure to check out our list of urban artists from Italy in 10 Italian Urban Artists). In addition, the gallery space aspires to be a unique platform for dialogue among artists, curators, collectors, artists and art loving public. Brand New Gallery is also devoted to the commissioning of artists to do site-specific projects. With five to six exhibitions per year, in addition to lectures and seminars, the gallery is focused on collaboration with significant international Contemporary Art galleries.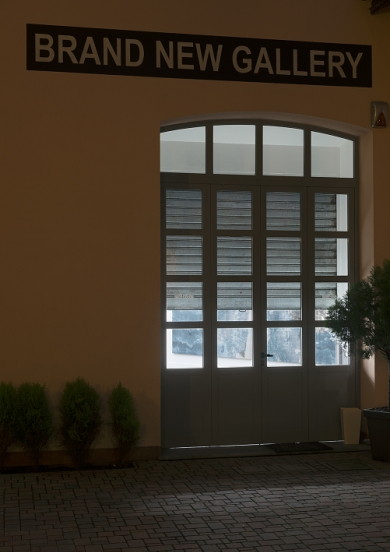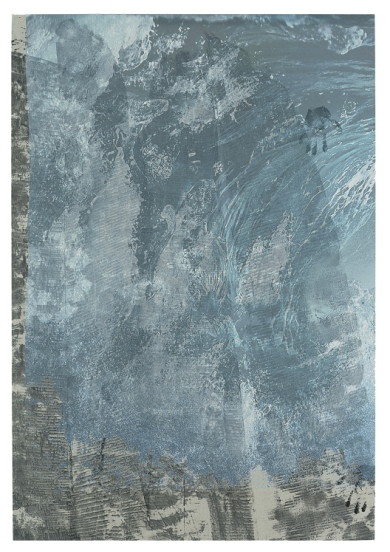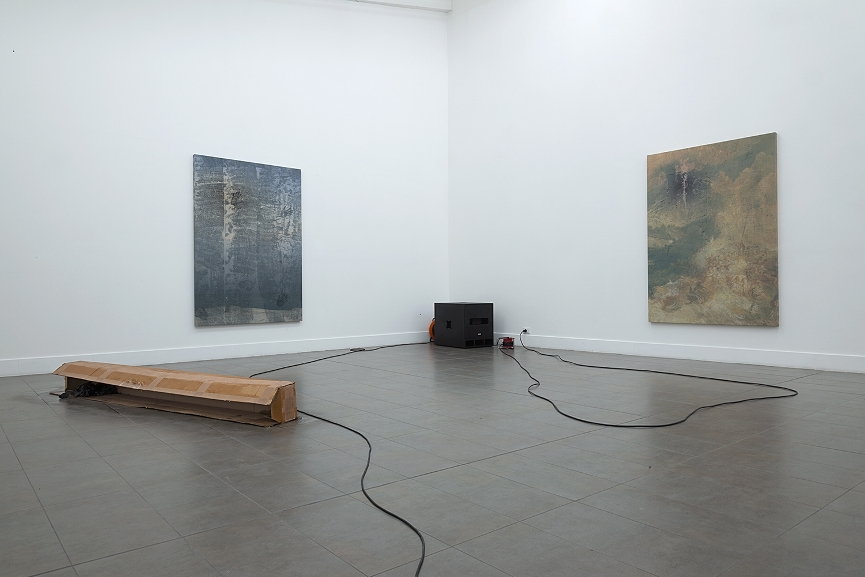 This is Nico Colon
Nico Colon was born in 1982 and is an inspiring contemporary artist living and working in Mexico City. He has acquired a BFA in Sculpture/Media Art from the California College of the Arts, San Francisco. In 2010, the artist received a New York Studio Fellowship Grant, California College of the Art (San Francisco), as well as Leonard & Bella Feldman Endowed Scholarship, California College of the Art (San Francisco). Recent solo exhibitions include Paradise (Untitled) in Portland (2011), Prometheus, Important Projects in Oakland (2012) and the ongoing High Tide, Brand New Gallery in Milan. The artist will be having solo shows in Paris and New York during the next year. The exact dates are soon to follow.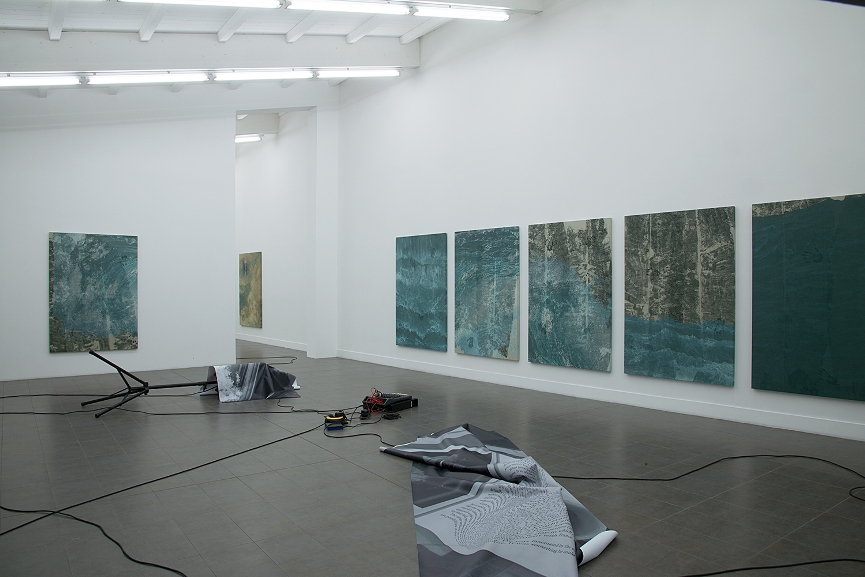 Nico Colon's High Tide Exhibition
Through the power of suggestive abstraction, the artist conceptualizes the energy of the sea and ocean, depicting endless tides which seem to appear to the viewer only upon closer contemplation. And just like the traits of water itself, the artist builds layers upon layers with meticulous use of deep blue to pale, green, gray and light salmon. It could be said that the meaning of Colon's work can be found somewhere between the beauty of water and the force of the tide. This is the aesthetics which lies at the core of the series of paintings, which connect the contemporary and the ancient. The High tide Exhibition at Brand New Gallery is on show in the period between November 20th and December 23rd 2014.
Follow exciting artists, find out about interesting gallery spaces in Europe and across the world and read interesting articles about the world of Urban and Contemporary Art – Sign up for My Widewalls! Creating and customizing your profile is quick, easy and completely FREE!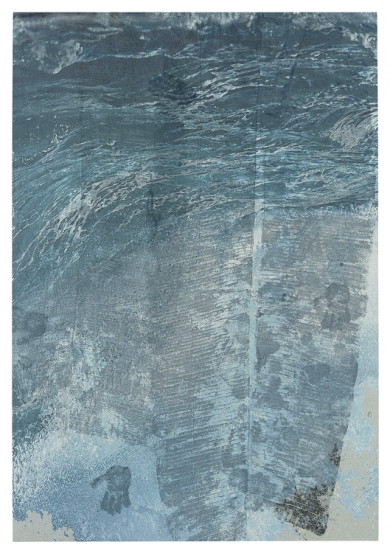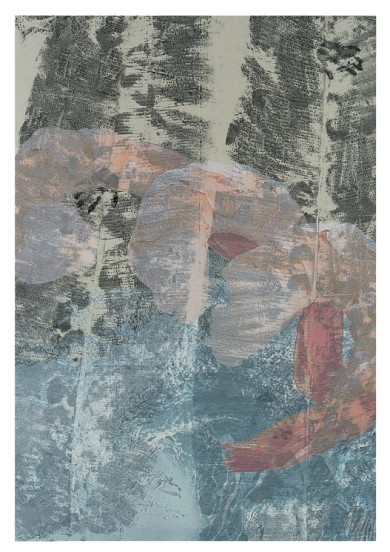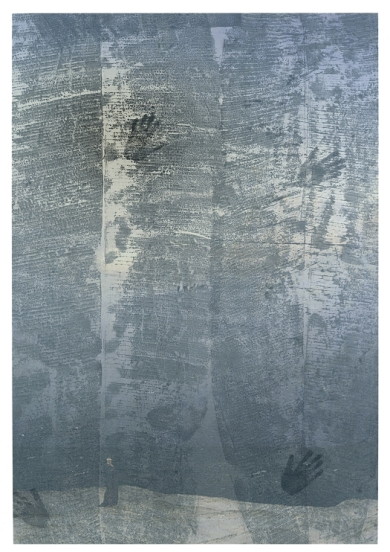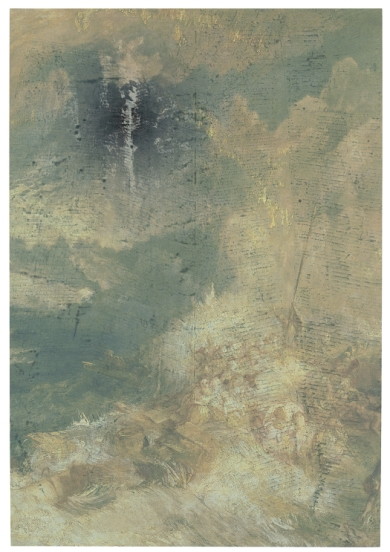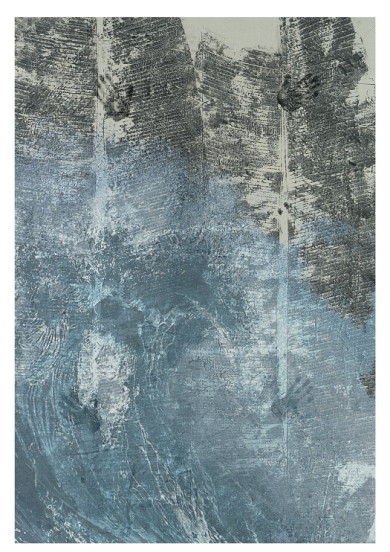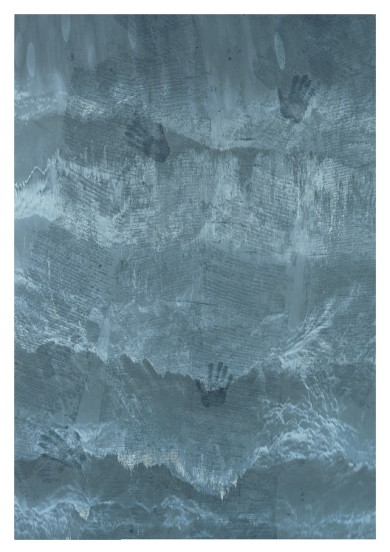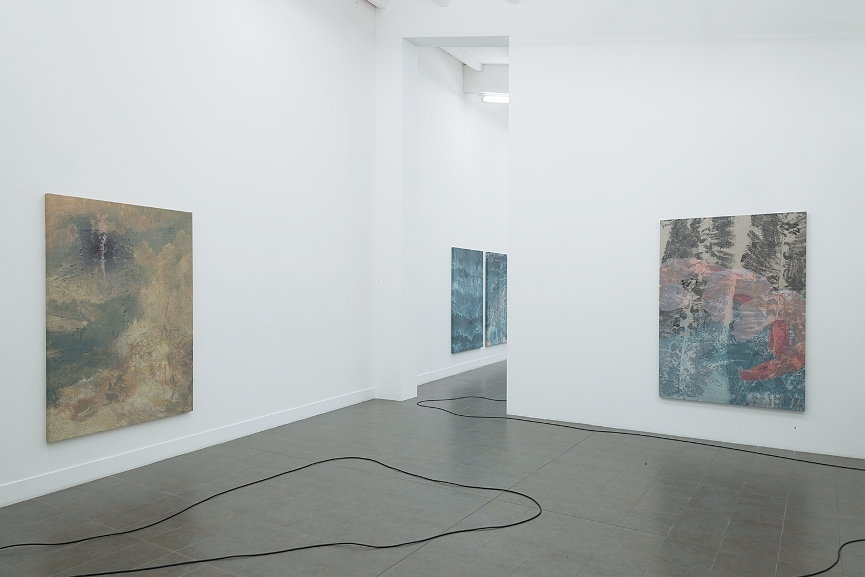 All images courtesy and ©Brand New Gallery (brandnew-gallery.com)
[mc4wp_form]