Hostia
Hostia is a project that Nicola Verlato, as artist from Verona living in Los Angeles, created especially for the museum of Lissone. The exhibition, inspired by the tragic death, which is here represented as a sacrifice – suicide, of Pier Paolo Pasolini that occurred on the beach of Ostia, was conceived as a narrative, told through a large painting which also represents the place from which the entire exhibition starts. As if it were an altarpiece, the painting show the body of Pasolini crossing over from this life, passing through the hell of the world, moving back all the way to his childhood. The huge piece is executed according to the Renaissance altarpiece painting, while it leads through the story of Pasolini's life. Hostia is opening on May 10 at the Museum of Contemporary Art in Lissone, Italy, province of Milan, and it will remain on
view through Juna 22, 2014.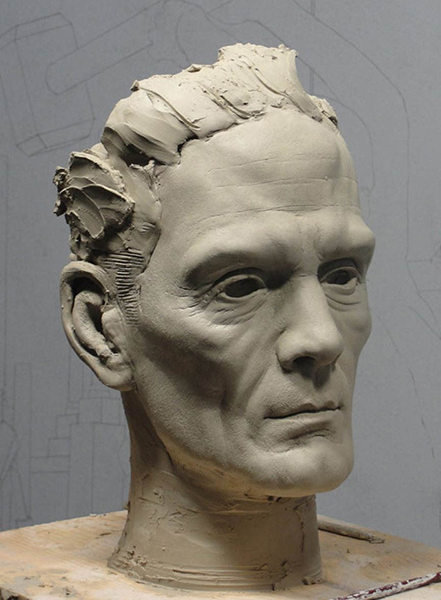 Pasolini's redemption
There is an abundance of detail throughout the painting which serve in support of the narrative. A giant sketch, charcoal drawing was executed on a concave museum wall, reminiscing a great friese, with gigantic muscular figures in a kind of battle of Verlator's characters.
The piece is as conceptual as it's artistic. It will be complemented by a life-size sculpture of Pasolini suspended from the center of the room. This site-specific coherent work will introduce the visitor into the space of Verlato's vision. The exhibition ends with a musical piece, the Canti pisani, read by Pasolini inside the Venetian residenze of Ezra Pound.
The exhibition of Nicola Verlato is founded upon the idea of building a monument to Pasolini in Ostia, the place of his death. He was more than a poet, cinematographer and writer, becoming a figure who embodies the myth of a tragic, yet universal destiny.
The style of Nicola Verlato can be described as photo-realistic, although the scenes he portrays are the derivative of his vivid imagination. He often employs legends and myths he learned while growing up, and merges them with his personal representations of the people and figures he deems important or admirable. The result is a dynamic, voluminous, baroque composition, with perfectly polished characters, set in a contemporary, yet surreal environment.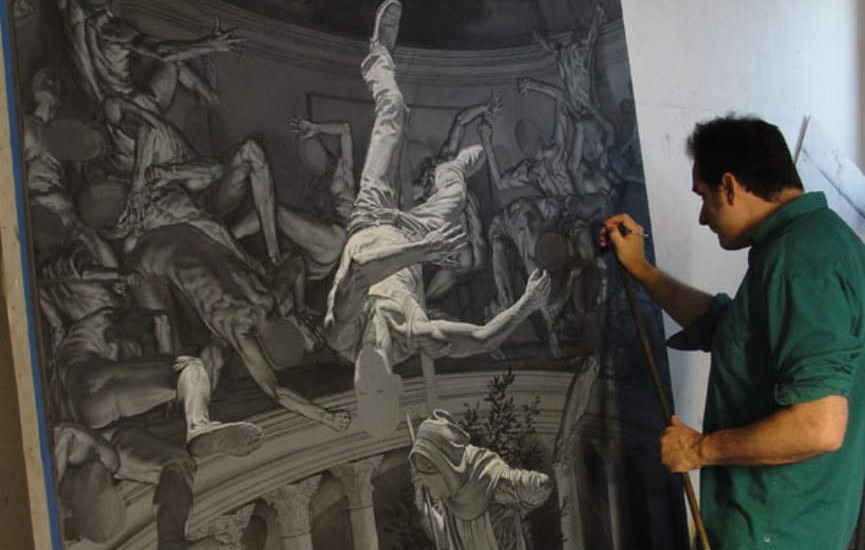 Nicola Verlato
Born in Verona, Italy in 1965, Nicola Verlato started drawing as soon as he could hold the brush. At the age of 9, he sold his first works. Although not classically trained in the visual arts, he got the essential drawing education from Fra' Terenzio, a monk and a painter from the nearby monastery in North Eastern Italy. The renderings of color and stylistic finesses, Verlato learned on his own. His first show happened when he was 15.
Music has always been an important factor in this artist's work, as he is classically schooled in classical guitar, lute, piano and composition at the Verona conservatory. During his formative years, he got involved in playing and creating rock music. His education encompasses architecture studies at the university of Venice, where he resided for about 13 years, painting portraits and allegories for local figures. This period defined his path as the visual artist, because he worked onstage design, decorations, illustration, comics etc.
Nicola Verlato's interest in contemporary art came at the age of 28, when he started creating more current scenes. Soon, he was exhibiting around Italy and Europe.
In 2004, this Italian artist moved to New York, where he was showing in galleries around the USa and Europe as well. He participated as a representative of the Italian Pavillion at the 2009 Venice Biennale. In 2011, Verlato moved to Los Angeles, where he lives today.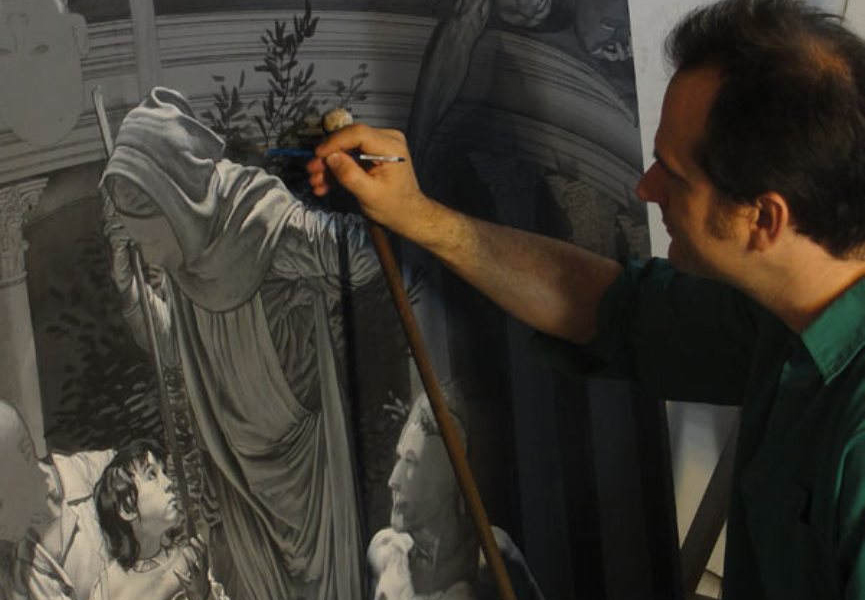 Follow These Galleries
Los Angeles, United States