Nina je t'aime
C215's daughter Nina is a popular subject of his stencil art. Nina's portrait has appeared on many different walls around the world. Reportedly, Nina is following her father's footsteps. She has also become a stencil artist in her own right. C215's first stencil represented the mother of his daughter, as a gift for Nina. His third solo exhibition "Nina je t'aime" at White Walls Gallery is another gift. The show is made entirely of portraits of his beloved daughter.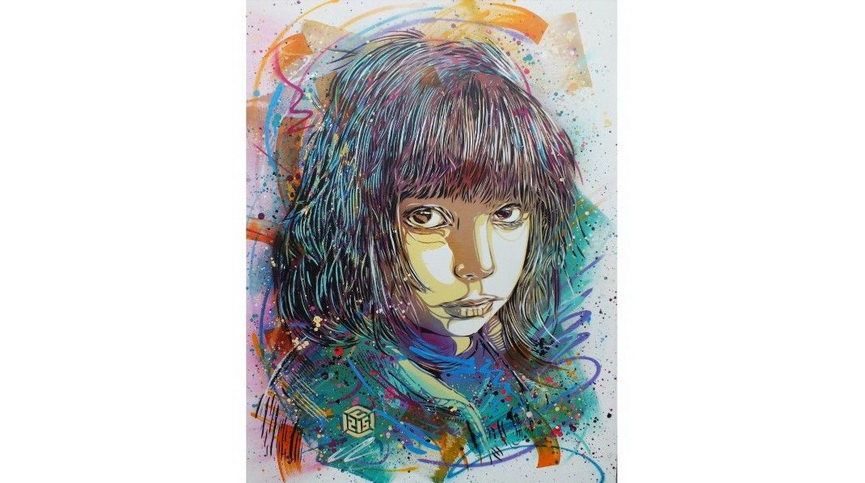 The Sense of Humanity
"C215's art captures a light, depth, and humanity that is difficult and rare using stencils… Stencils tend to flatten images and make them static, but C215's work transcends the formal and seems to get to the core of compassion and belief in the human spirit…" Shepard Fairey says. This sense of humanity is seen more in this body of work than ever before. In "Nina je t'aime" C215 works solely on canvas using highly detailed hand cut stencils and a vibrant color palette to create ten 24 x 36 inch portraits of his muse and beloved daughter, Nina. C215 has made wonderfully intimate portrait studies that capture Nina's beauty and character.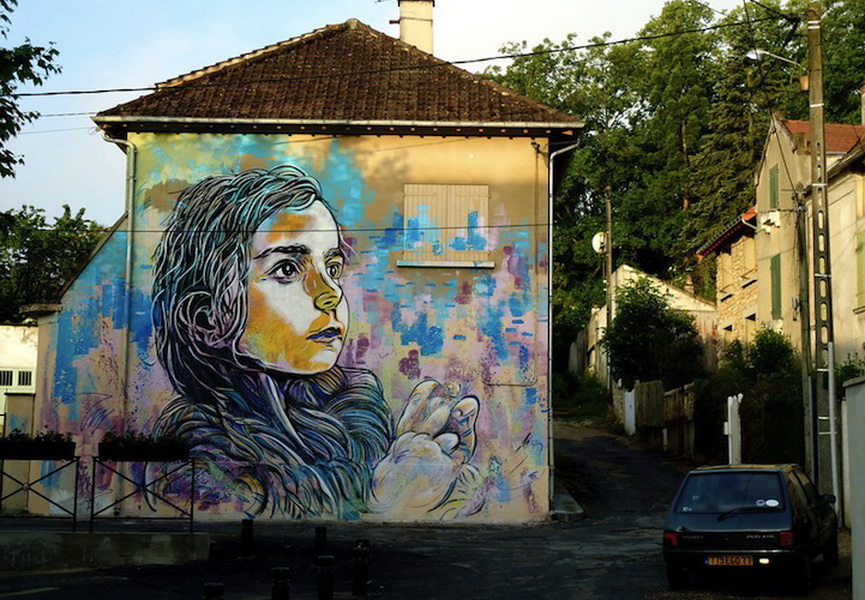 Always Personal
Other very common subjects in the work of C215 are homeless, refugees and orphans. This interest arose from the artist's simple need to represent the people that belong to the streets and have no chance in life. C215 said in one of his interviews that he is an orphan himself. "I am quite obsessed by splitting of personality and sensation of emptiness. I am supposed to have a borderline personality, and cutting stencil then painting is like a personal therapy about my own fears, my own ghosts," C215 explains. His socially engaged art, therefore, has an intimate character too. Whatever C215 paints, he paints from a personal perspective. His latest exhibition is, however, the most personal of all so far. "Nina je t'aime" opens on September 13 and will be on view through October 4.