Scalin's Manhattan Project
Noah Scalin's work explores the theme of transience – specifically the temporary nature of individual lives and the tenuous nature of all human life on the planet. After Scalin's sold out show "Natural Selection" last year, Krause Gallery is hosting the artist's third exhibition at the gallery. "Manhattan Project" continues Scalin's exploration of the impact and influence of the work of great scientists in our daily lives through a new series of portraits made out of everyday objects.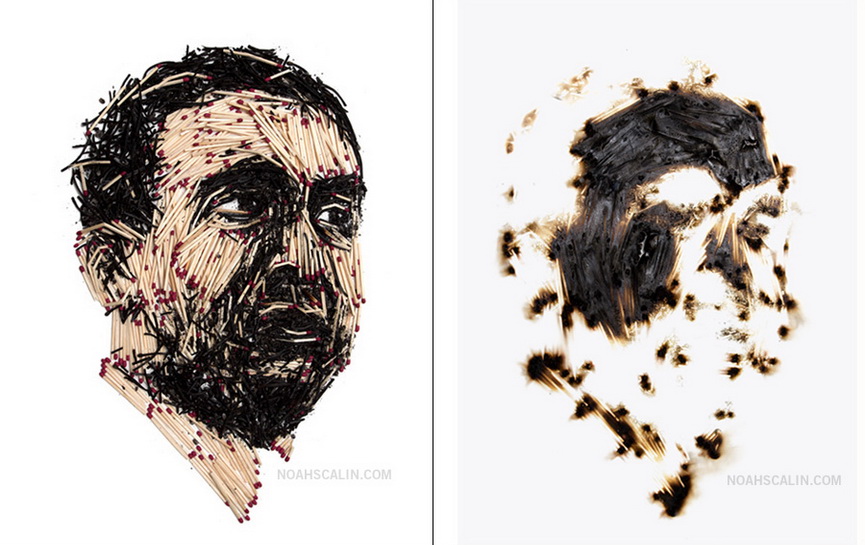 The Manhattan Project
The Manhattan Project was the secret US research and development project to create the first atomic bombs that ran from 1942 to 1946. The work culminated in the only use of nuclear weapons in wartime: the bombings of Hiroshima and Nagasaki in 1945, which resulted in the death of over 100,000 people. Scalin's exhibition of the same title features portraits of six scientists who were closely tied with the creation of the world's first nuclear weapon. Each piece was meticulously created out of hundreds of wooden kitchen matches and then set on fire. The resulting burned after images are reminiscent of the permanent nuclear shadows of the victims of the atomic bombing in Hiroshima.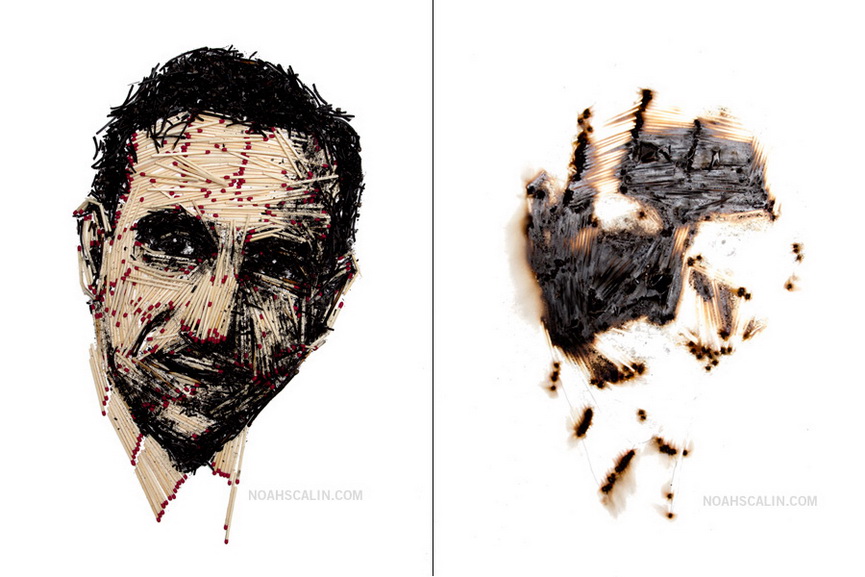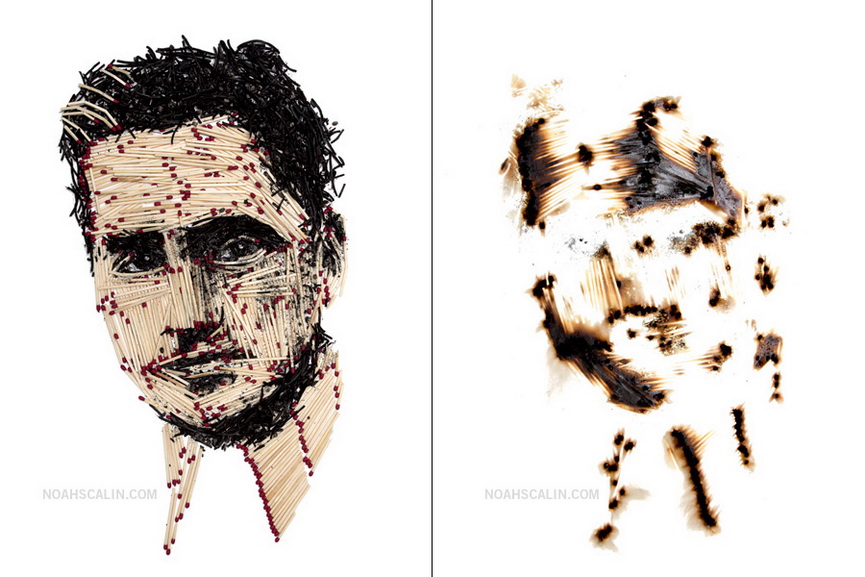 "Manhattan Project" deals with the dissonance between the good intentions of scientists who believed they were preventing Hitler from winning World War with the devastating long-term reality of their work. It also deals with the childhood fears of death and destruction, often first encountered with household matches burning fingers and sometimes much more. The exhibition remains on view until October 6.