Four Looks at Nobuyoshi Araki's Poetic Photography
Often lauded, sometimes criticized, the artistic genius of Nobuyoshi Araki is undeniable. Throughout an artistic career spanning nearly half a century, the controversial and celebrated Japanese photographer has explored the themes surrounding sex, death and domination.
The latest exhibition at Anton Kern Gallery explores four distinct bodies of work by this acclaimed image maker. The title of the show, I , Photography, is drawn from a phrase in the opening manifesto of Sentimental Journey, an intimate portrayal of the artist's honeymoon. These four series on view highlight the artist's use of the camera as a tool for reflecting on the complexities of life.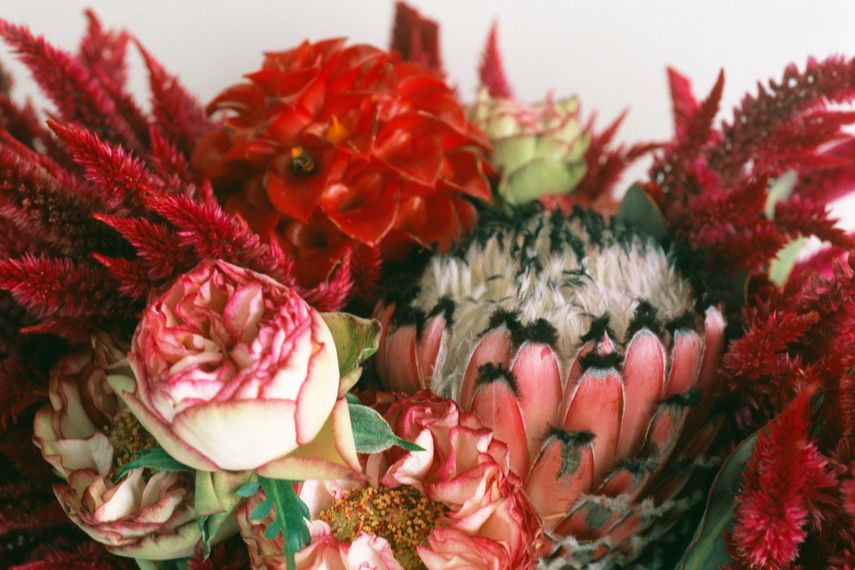 Lovers Allure and Erotos
As one side of the life-cycle, sex marks a central preoccupation in the work of Nobuyoshi Araki.
A series of 22 black and white photographs of nudes, the series Lover Allure epitomized the photographer's best-known subject – eroticism and the female form. His subjects are placed in a range of environments, such as tatami mats and other intimate, domestic spaces. Splattering images with bright colors of paint, the artist aims to reference the visceral nature of sexual desire.
With a title derived from Thanatos and Eros, the series Erotos features black and white close-ups of body parts often caught in intimate acts. These works are juxtaposed with still life photographs of fruits and objects captured in great detail.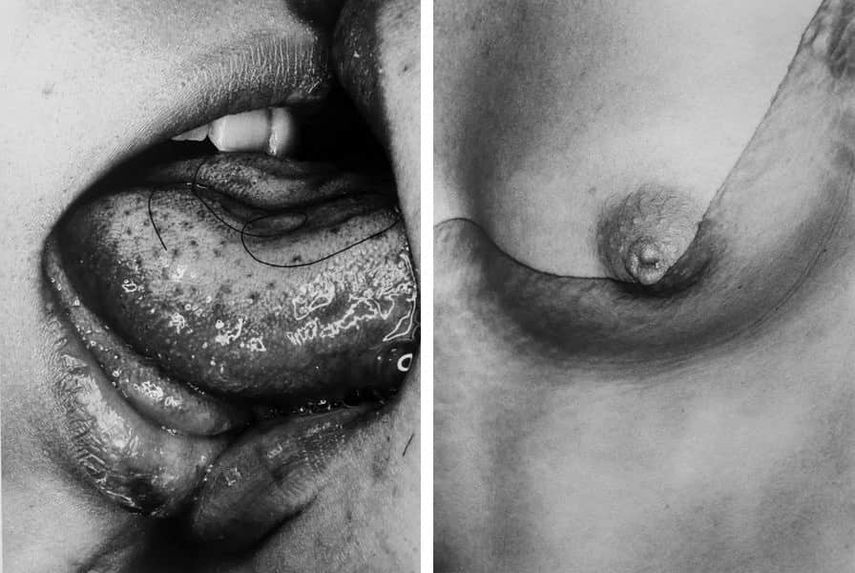 Flower Cemetery and Northern Sky
Representing the other side of the cycle of life, death has been the theme Araki tackled often in his work. His latest series Flower Cemetery features still life photographs of flower arrangements haunted by disused, children's dolls, toys and plastic figures. Both humorous and disquieting, these images serve both as a self-portraiture of a kind and a reflection on mortality. A focal point of the exhibition, the series is displayed in the main gallery.
On the other hand, the series Northern Sky is seemingly based in the landscape, providing a moment of reflection and escape. Departing from his well-known themes, Araki first started the series after the death of his beloved wife, suggesting an interest in the heavens.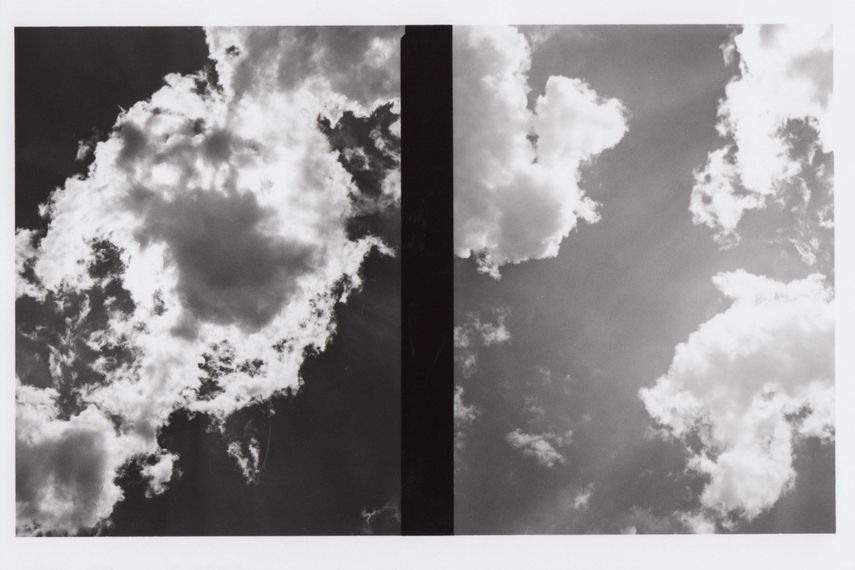 Nobuyoshi Araki Photography at Anton Kern Gallery
Believing that photography should be immediate, unflinching, and deeply personal, Araki has created a seminal body of work, ranging from the most sexually explicit and controversial photographs to those that expose the vulnerability of love and loss.
Taken together, images of flowers, cities, the sky, people and still lifes illustrate Araki's impulse to communicate the full scope of his life's experience and its complexity. His work reveals that death is inseparable from life.
The exhibition I , Photography will be on view at Anton Kern Gallery in New York until August 31st, 2018.
Featured images: Nobuyoshi Araki, I , Photography, Installation View, 2018. All images courtesy of Anton Kern Gallery.