al: Burning Down the House
For over five years, German photographer Norman Behrendt documented Berlin's graffiti writers in an unusual and impressive way. The Burning Down the House project, shaped as a photobook, ended up winning the 2013 Dummy Award at the prestigious Kassel Fotobookfestival. The book was published in January 2015 and was quickly sold out. Now, to put the final quality stamp on it all is the exhibition hosted by Urban Spree Galerie, ready to show the project's big picture, literally.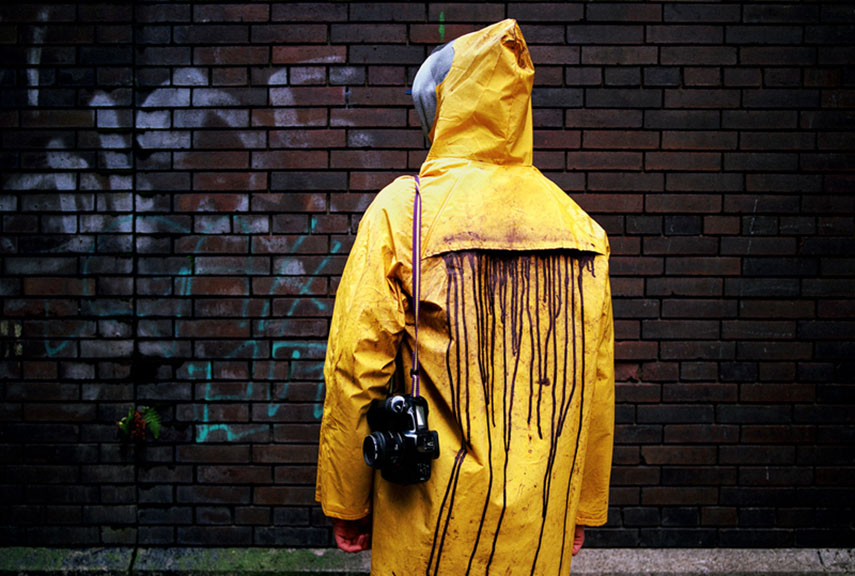 The Secret World of Berlin's Graffiti Artists
Holding tight on their real identities, German urban artists and graffiti writers have been painting the surfaces of the capital city in the shadows of the night for years. It is their very anonymity that allows them to create undisturbed, and the only proofs of their existence as artists are their artworks – traveling through the city on trains, covering walls and fences, emerging on rooftops. What they do is a secret to everyone, even their families, shared only within their own undercover society. Their tendency to remain mysterious is always as big as their wish to keep on making street art, and the two impulses are joint inseparably and depend terribly on one another.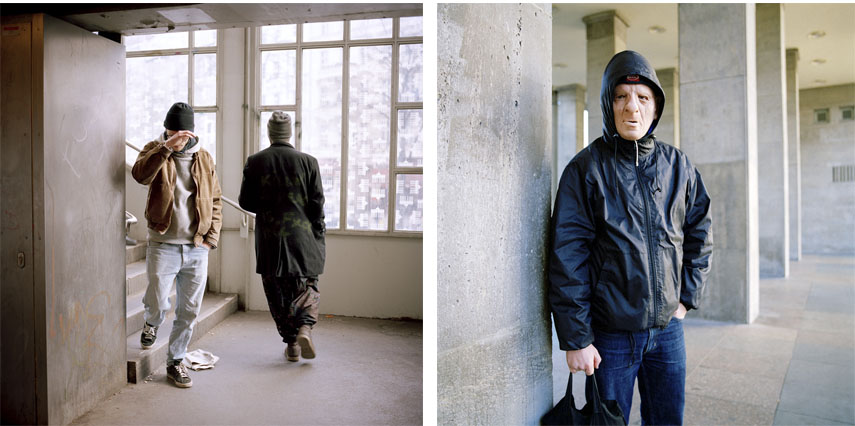 Burning Down the House
Cautiously respecting the artists' secrecy vows, Norman Behrendt created their most intimate portraits that stand out for their immense beauty and visual impact. Between 2007 and 2012, the photographer spent time with these graffiti artists, train writers and rooftop burners, getting to know them through their anonymity and captured their secret personalities by taking the unconventional road. Instead of photographing their works, or the act of their creation, or any other familiar way we are used to when it comes to documenting street artists, Norman Behrendt only takes pictures of the artists in form of a classical portrait. He lets the writers "paint" their own image by choosing locations, backgrounds, even scenarios, isolating them from the graffiti art or their ordinary lives. With this choice, the photographer lets the photos tell the story the writers are trying to hide, yet without revealing who they are per se, this way achieving a masterful narrative that simply draws you in.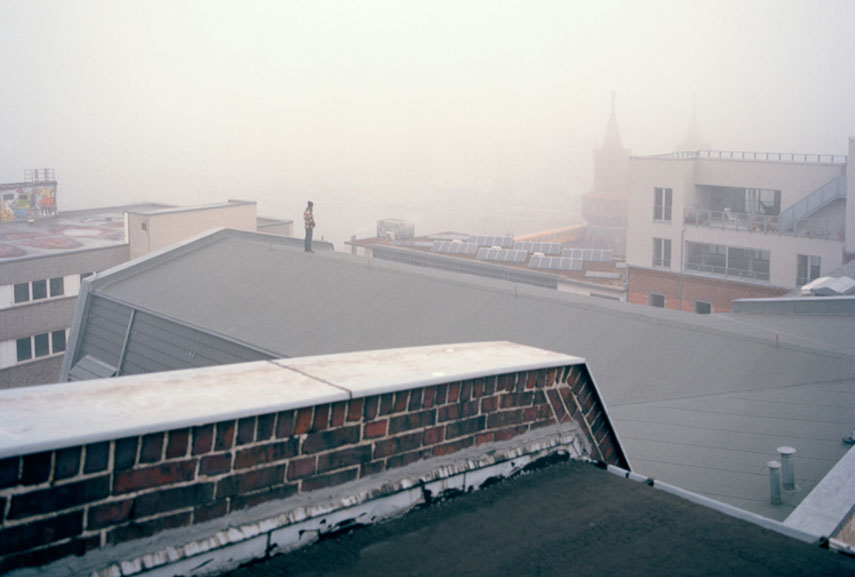 Norman Behrendt at Urban Spree Galerie
The show at Urban Spree Galerie will include more than 40 portraits of Berlin's graffiti art scene. Spicing it all up will be a series of Polaroids that the writers intervened on with drawings, cut-outs and add-ons, creating signature art pieces that contribute to the whole endeavor with a unique value. The exhibition Norman Behrendt: Burning Down the House, A photographic study of Berliner graffiti writers 2007-2012 will be on view at Urban Spree Galerie in Berlin, Germany, from June 6th until July 4th 2015. The opening reception is set for June 5th at 7pm.
For more conjunction of photography and street art, sign up for My Widewalls!
All images copyright Norman Behrendt, courtesy of Urban Spree Galerie Berlin