Open Channels
NoseGo's upcoming solo show Open Channels at Thinkspace Gallery, opening next Saturday, July 19, alongside Joram Roukes' exhibition, brings new works filled with artist's signature imagery. Yis Goodwin, aka NoseGo is highly accomplished artist with a passion for illustration and media arts. NoseGo's designs are layered with childhood dreams, his fertile imagination and introspection, as well as surrounding environment. Imaginatively beautiful, his energetic paintings defy categorization, both stylistically and in terms of content.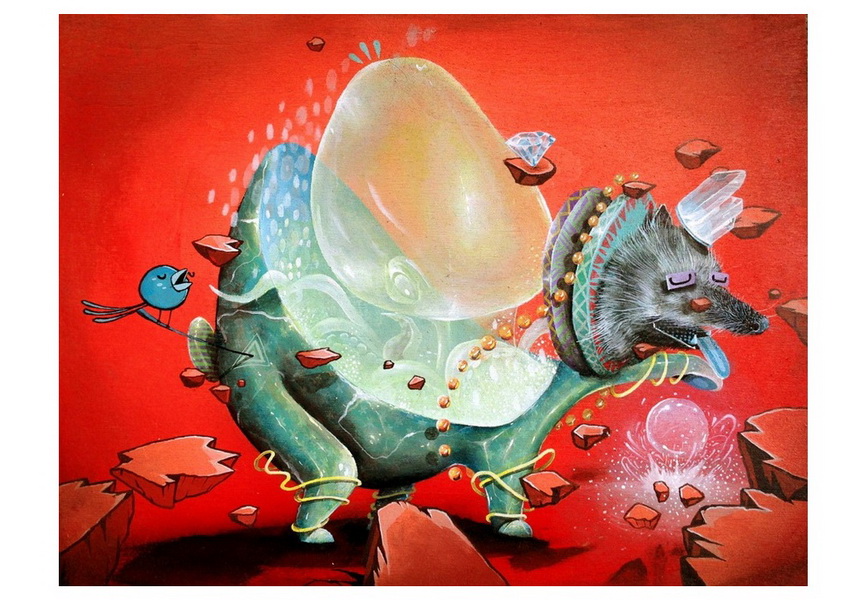 Endless Experimentation
NoseGo creates fantastic illustrations composed of various styles and references. Imposingly excessive, and saturated with individual references, each piece presents a wealth of composed details and a host of minutiae to fascinate and entangle the viewer in endless readings. NoseGo's characters are animals with the suggestion of the human. His endless experimentation breeds beautiful hybrids that seduce everyone's eye.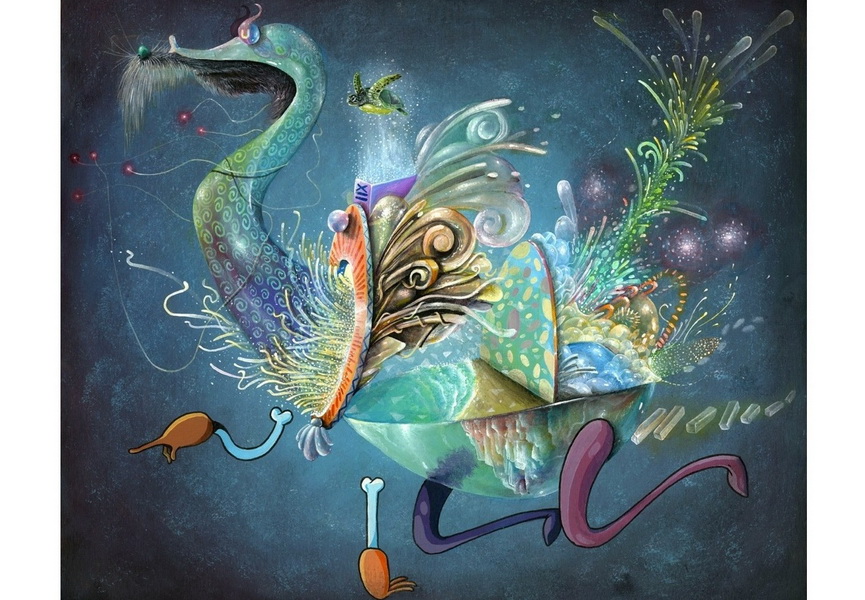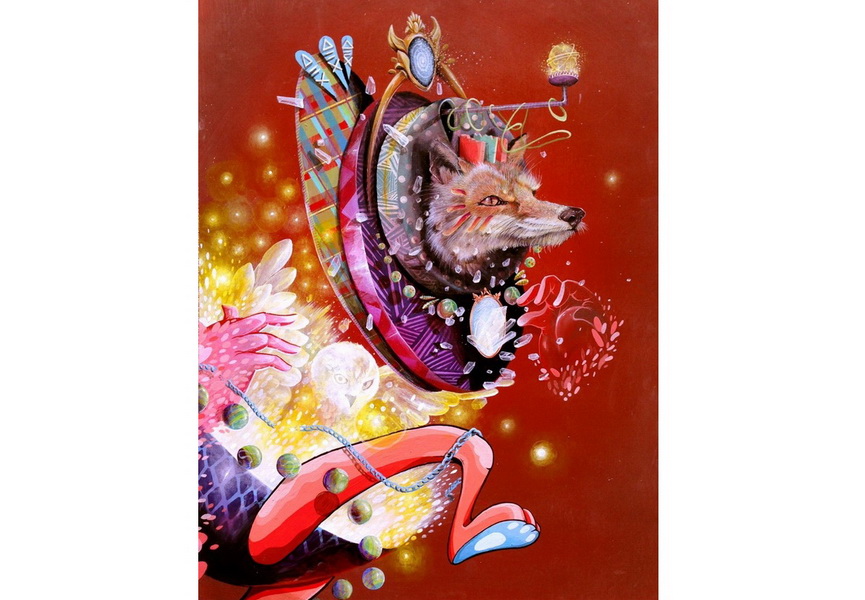 The spontaneity of the artist's huge imagination is at the fore of his practice. From this imagination NoseGo derives an assemblage of patterns, vibrant colors and characters. The artist presents us with worlds that exist unto themselves, as illogical as they are seductive and transportive. With endless associative recombinations, and a genuinely uncensored creativity and penchant for experiment, NoseGo opens vistas unto worlds of unimaginable vastness, possibility, and intricacy.
Nosego will be creating a site specific installation in the Thinkspace project room for Open Channels, and completing a public mural in Los Angeles in tandem with the exhibition.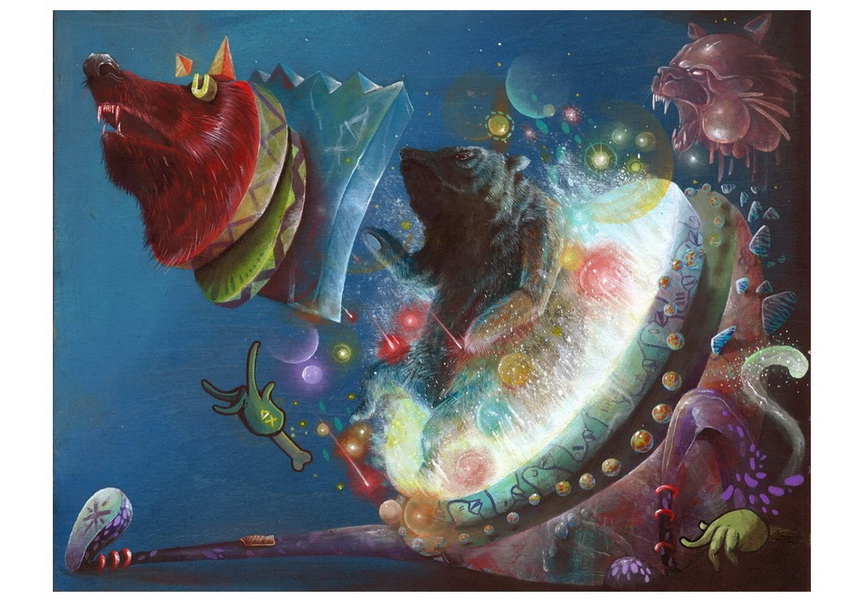 About Thinkspace
Founded in Los Angeles in 2005, and located in the Culver City art district since 2009, Thinkspace was established with a commitment to the promotion and dissemination of young and emerging art. The gallery is a catalytic conduit for the emerging New Contemporary art scene that stands between popular culture, graphic art, design and street art. Thinkspace is positioned to create opportunities and a visible platform for its recognition and proliferation. From the streets, to the gallery, from the "margins", to the white cube, Thinkspace is re-envisioning what it means to be "institutional".