Introducing Notre Chauvet
Widewalls is pleased to introduce the work of two brothers under the pseudo name Notre Chauvet from Melbourne, Australia. They have only just started releasing their combined work to the public for 3 months, and the response Notre Chauvet received has been positively overwhelming. Represented by the Krauss Gallery (New York) and the Graffik Gallery (London) Notre Chauvet has been marked as the new, fresh up and coming artists to hit the urban/street/pop scene.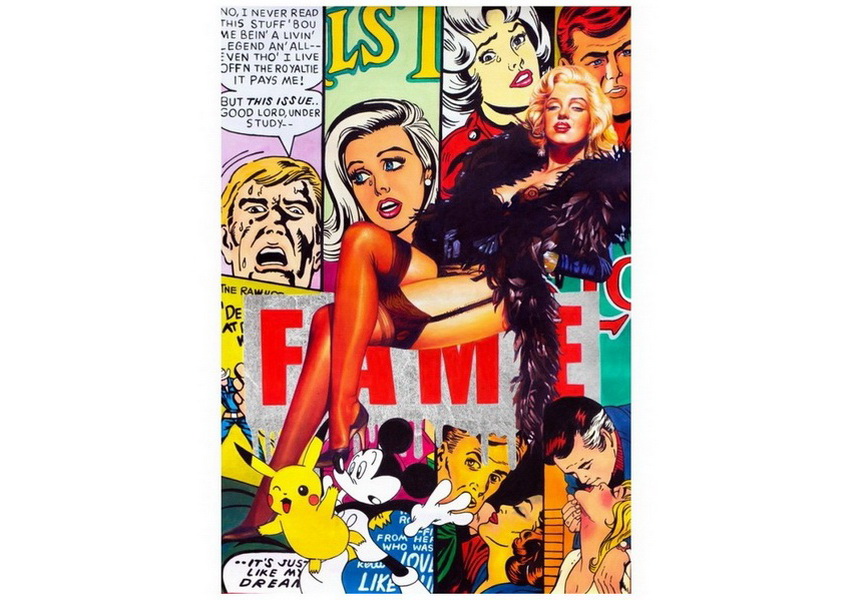 Our Chauvet
The name itself has a profound meaning implying a long artistic tradition that runs in the family of two artists, Jo & Graeme Hagan. The Chauvet, or The Chauvet-Pont-d'Arc Cave is a cave in southern France that contains the earliest known and best preserved figurative cave paintings in the world. "Our Chauvet" suggests a long family background in the arts of the two, fathered by internationally accredited master impressionist Robert Hagan. Brothers Jose and Graeme Hagan were trained by their father beginning from a very early age.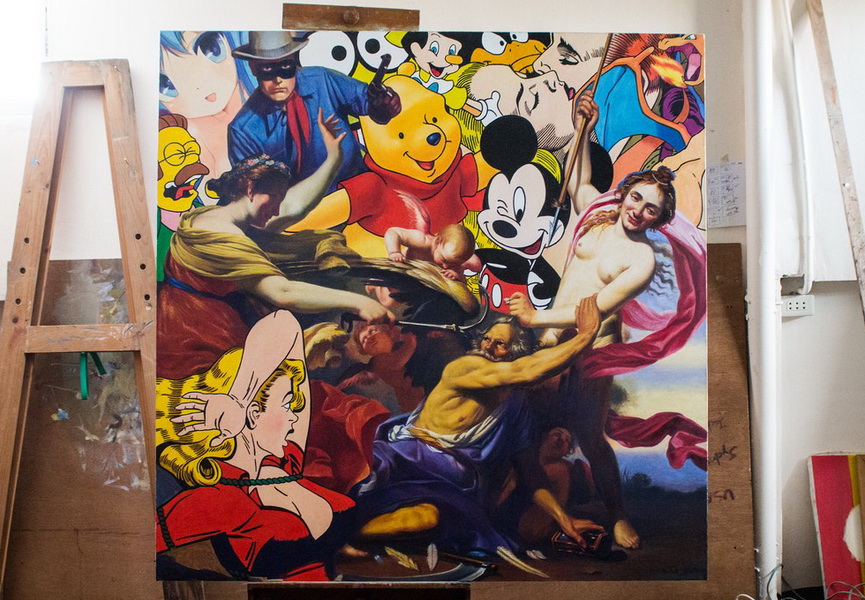 Outside the borders of impressionist art
The more traditional pieces for which the Hagan brothers have become known for have been exhibited in countless well regarded galleries across the USA and Australia including Aspen Grove Fine Art, C. Anthony Fine Art, Galerie's Zuger and many more. Under the pseudonym, Notre Chauvet, the Hagan brothers showcase a sharp departure from their more conservative pieces through which they have become established. Traditional training steps outside the borders of impressionist art and dances with more intellectually daring musings and experimental, pop art influenced statements that lead the imagination astray.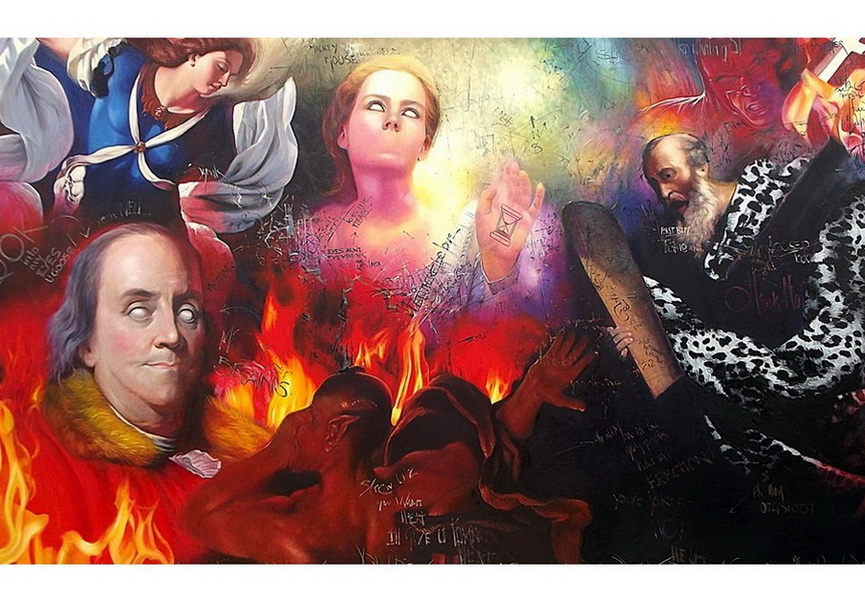 Marilyn Monroe next to Mickey Mouse
Their combined work brings new exciting element to the Pop Art market. The Hagan brothers skillfully mix Fine Art and Pop Art breathing new life into the modern art space. In their colorful and multi-layered paintings you'll find beautiful traditional portraits of famous personages like Marilyn Monroe next to the iconic images from Disney characters and cartoon super heroes.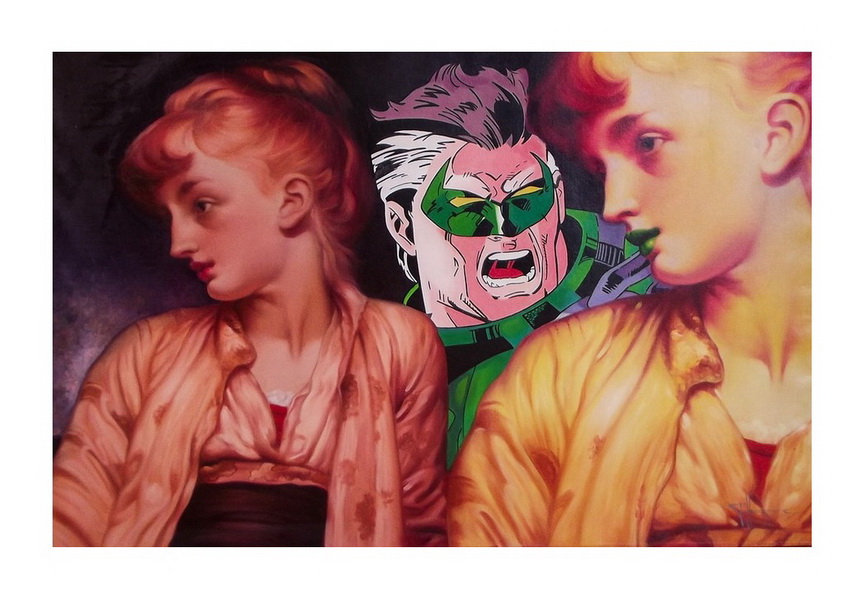 Notre Chauvet has been described as the mixture of great artists, the technicalities of Caravaggio, discourse of Ron English and Pop art influence of Erro. Combining their traditional techniques with pop elements, Notre Chauvet is definitely bringing something different yet to be seen in art.