All the Artworks of Nuart Festival 2017
A few days after closing their indoor show installed in the halls of Tou Scene in the old port of Stavanger, we're bringing you the final look at this year's Nuart Festival. Producing distinctive and thought-provoking works both in public and within their temporary gallery space, the participating artists from around the world surely raised the bar of what public art can, or should be nowadays.
After 16 years of setting standards for street festival events as we know them today, Director of Nuart festival Martyn Reed and his team decided to make a sharp turn with the 17th edition of their infamous event. Challenged by the global trend of projects that often produce highly decorative art mostly used as the background for cool IG shots, or serve as a side thing to major gentrification undertakings, they decided to take a look back and take post-street art back to its roots. With very few of the participating artist being known for large scale murals as we known them, Nuart 2017 was arguably the most important event in the urban art calendar.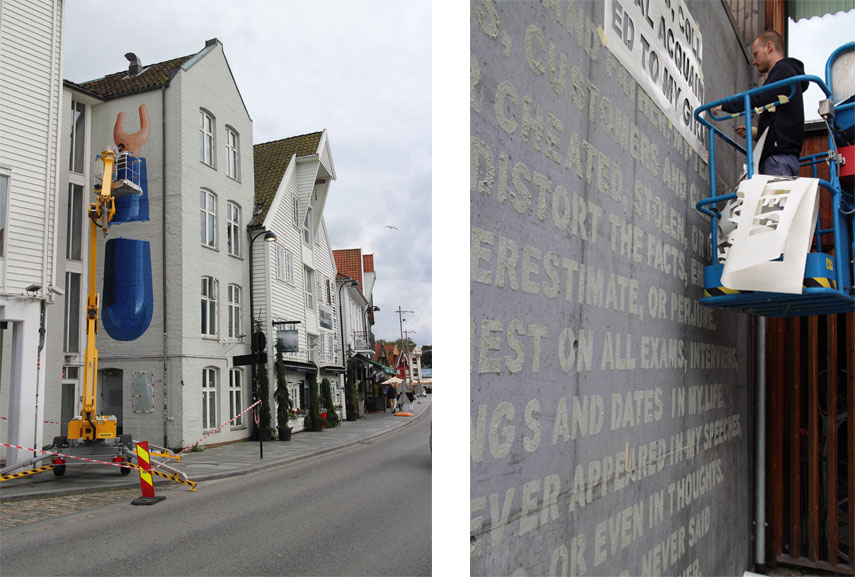 Nuart Festival 2017 – The Artworks
The public works created through the Norwegian oil capital ranged from a weighty mural by Ricky Lee Gordon produced in collaboration with Amnesty International, all the way to conceptual intervention by Spanish artist Ampparito. Gordon painted a large portrait of Finnish transgender activist Sakris Kupila as a part of Amnesty's ongoing Brave campaign, while Ampparito created series of subtle installations that question the power to take public space. Hard to notice, most of the works produced invited the passersby to engage with the city and pay attention to details, interact, and step out of their comfort zone in order to discover these jewels of public art. Some seen only from above (±MaisMenos±), some found in abandoned, decaying industrial area (John Fekner), some seen sailing around the bay (Igor Ponosov), some tiled on the stairs of a city square (Carrie Reichardt), and some replacing existing advertising (Ian Strange), all the works focused on the theme of "power" and its relation to public space.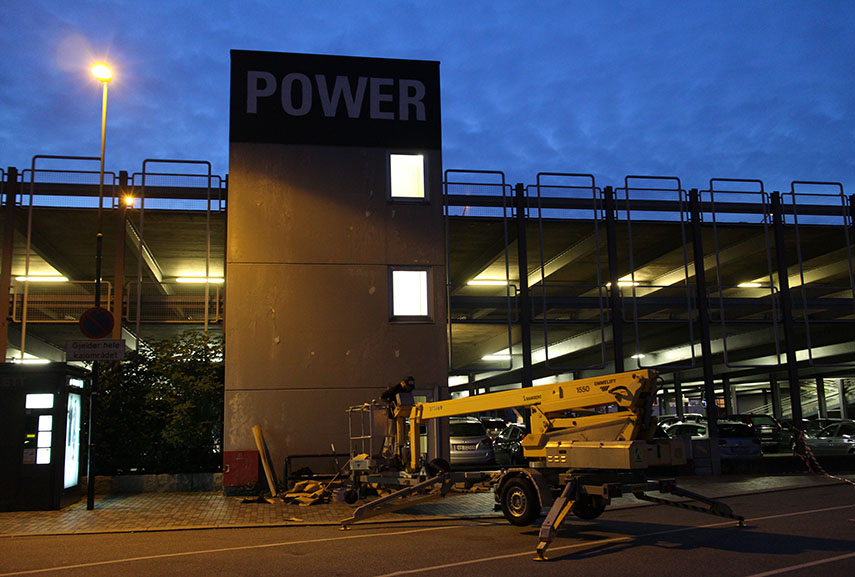 Accompanying Program
Simultaneously with the production of both outdoor and indoor works, the festival hosted a series of panels, debates, lectures and workshops, providing a platform to discuss issues relating to the movement. Hosted by artists, academics, journalists and other professionals surrounding street art practice, these side events proved to become an essential part of the festival with big crowds filling the rooms. Covering the subjects of anti-advertising activism, Revolution or Evolution, defending human rights or rights to the city, they still provide unique, if not the only opportunity to hear and talk about these matters in such specific setting.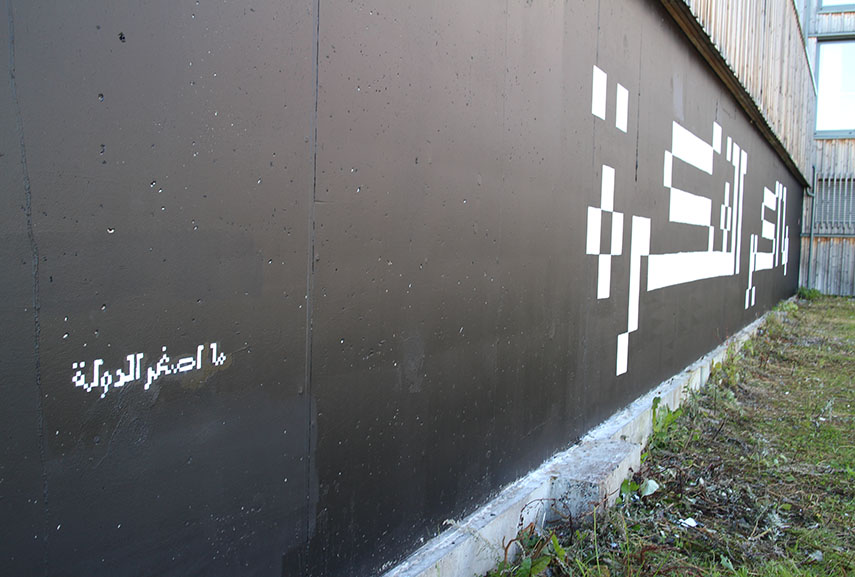 Indoors
Meanwhile, the work produced for Nuart's annual indoor show experimented with the concept of translating the outdoor installations and interventions into classic art-venue-friendly works. Looking more as a contemporary or modern art showcase rather than a street art show, the meaningful space-specific installations spoke both about hottest global issues and important local ones. From Bahia Shehab's infamous NOs, bringing the flavor of Egyptian revolution to the spotlight, and Slava Ptrk's conceptual ideas about ephemeral nature of public art as well as its boundarylessness, to Know Hope's poetic research of global heartbreak, the show announced a new direction for the festival in coming years, challenging the global movement along the way.
Written by Sasha Bogojev.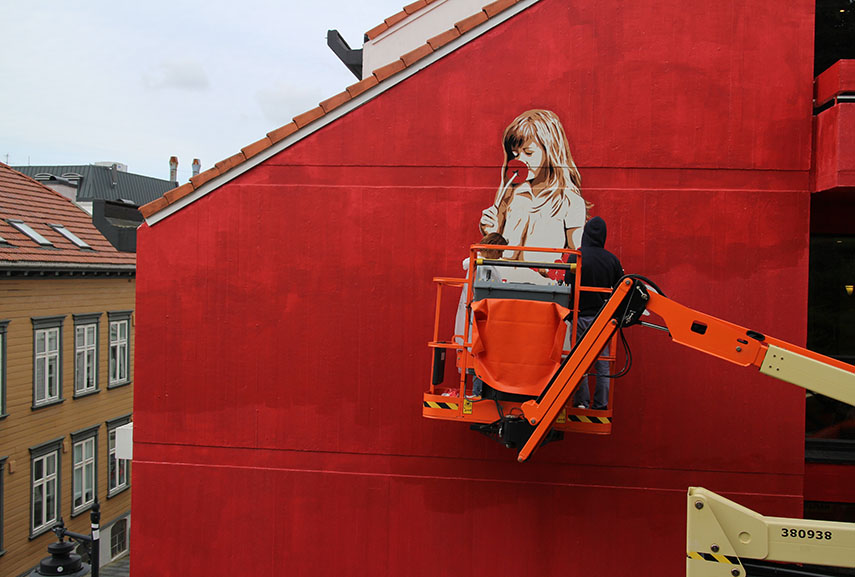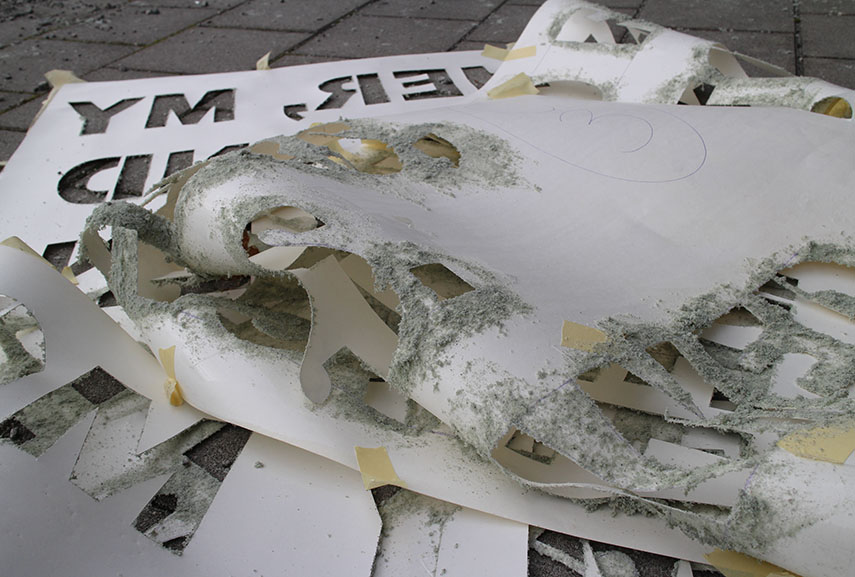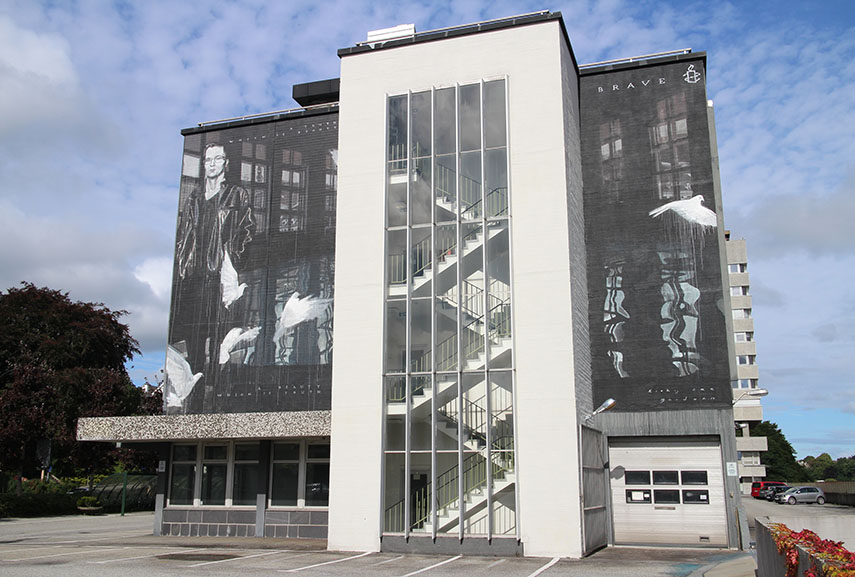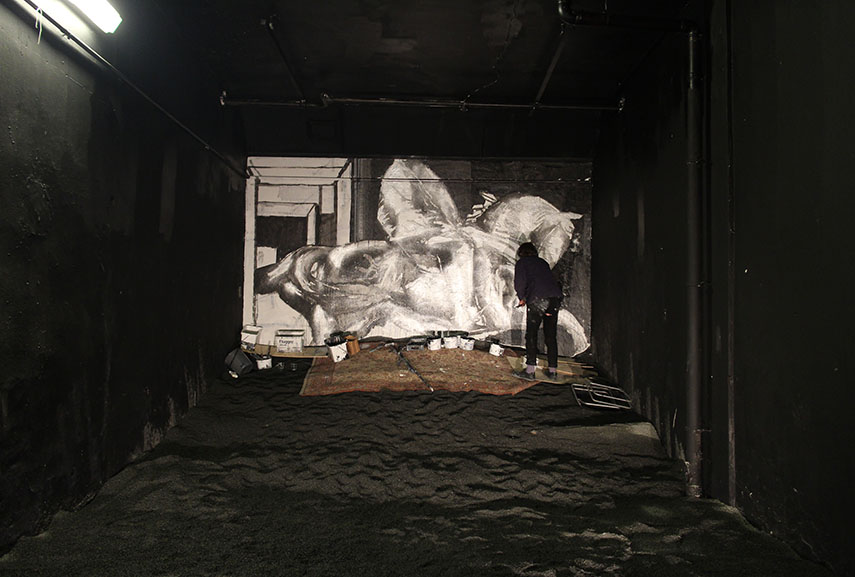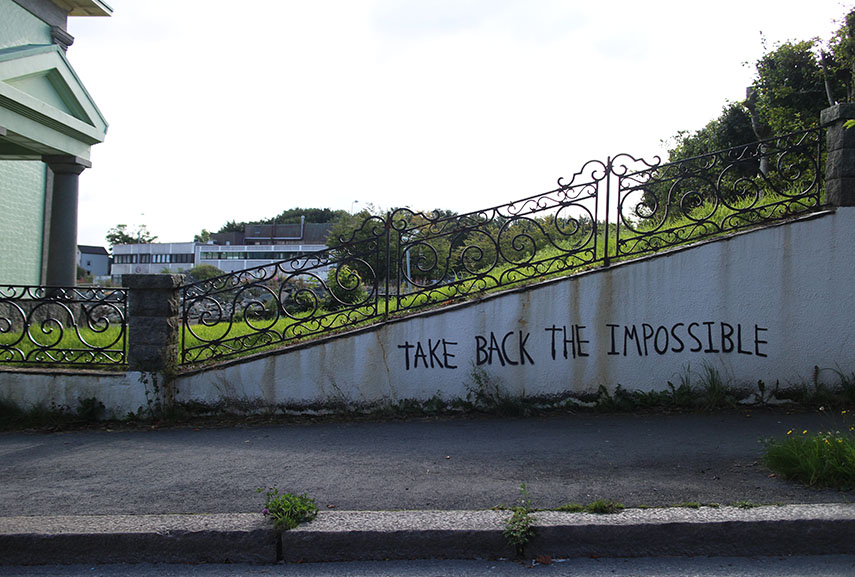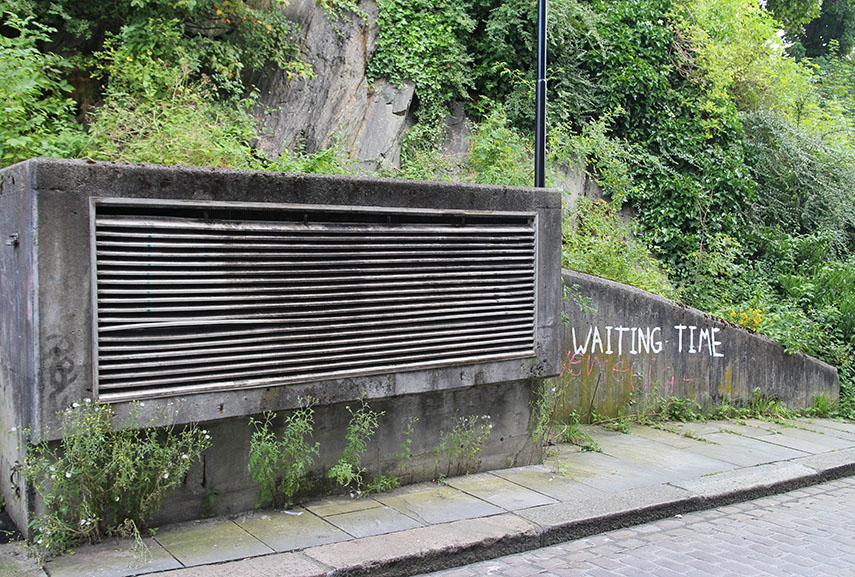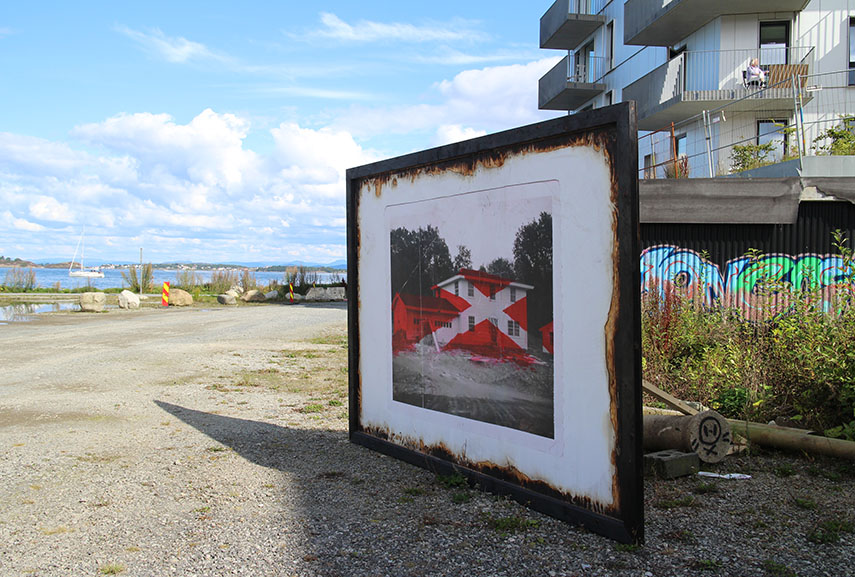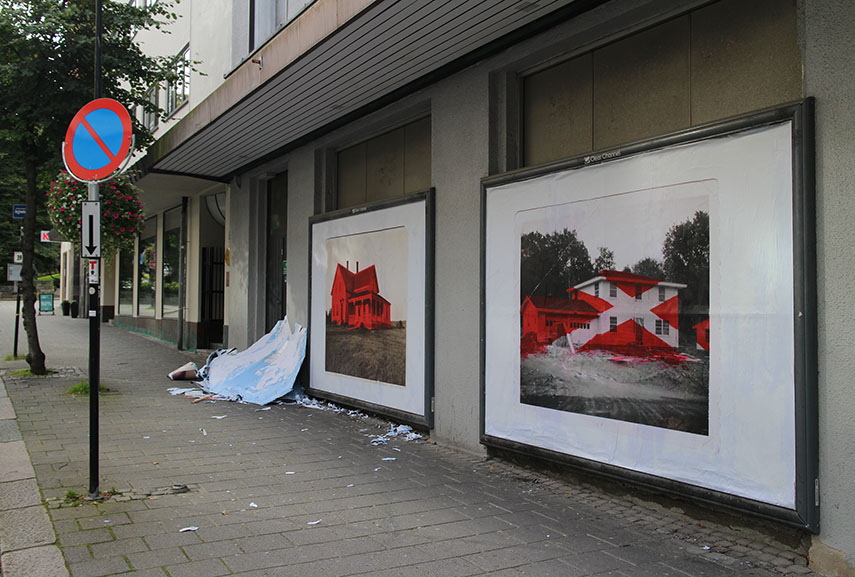 Featured images: artworks by Carrie Reichardt, Ampparito, Igor Ponosov and John Fekner. All images courtesy of the author.