Nuart Sandnes Art Trail - Presenting Norway's First Official Street Art Trail
Whatever happens for the first time – first day of school, first date, first kiss, firstborn child – it certainly does affect someone's life deeply. When it comes to Norwegian street art, the Nuart Sandnes Art Trail is a unique event as it is Norway's first official Street Art Trail. Sandnes – a city with plenty of concrete canvases – was activated this weekend through the sequence of installations, interventions and unique murals making, at the same time launching the Nuart Sandnes Art Trail (the Trail).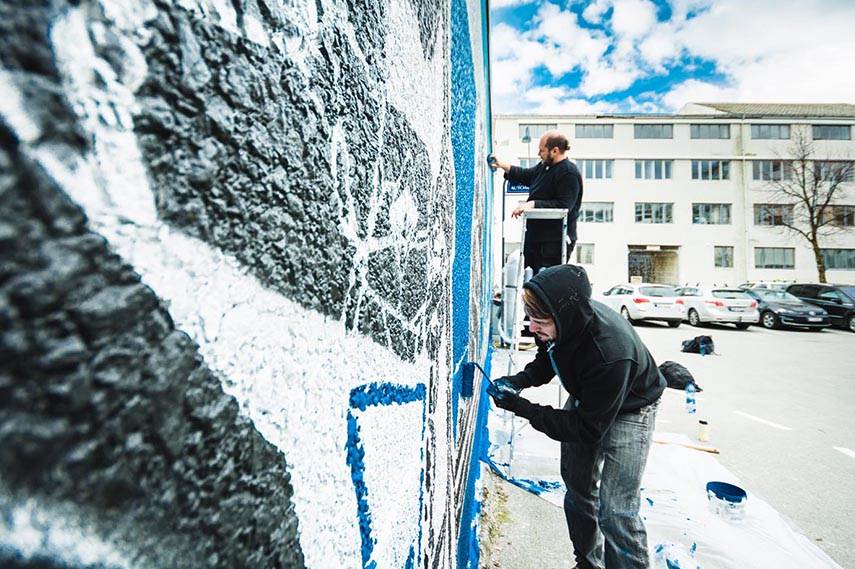 Where Does the Trail Lead?
Nuart Festival, located in Stavanger, which is Sandnes' neighboring city, stands behind this marvelous project – the Trail. Their long term goal is to connect Sandnes's urban center with its neighboring rural areas by developing the Trail. While walking and biking tours will be offered on weekends, the Trail will basically be stimulated by using new technology. The first artists that will enrich the Trail with their street artworks will be M-city (PL) and Nipper (NO).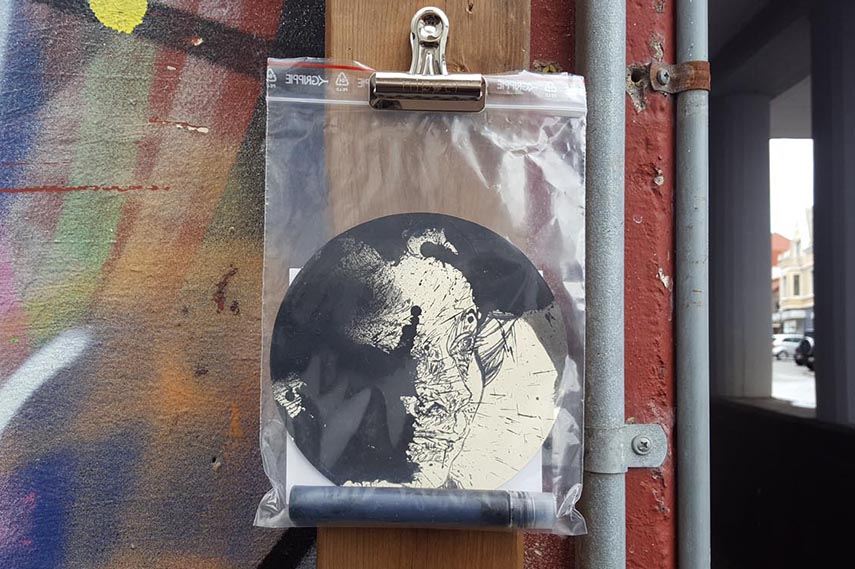 You Can Use the Canoe down the Trail
M-city, an outdoor painter and graphic artist known for creating post-industrial murals using industrial elements, graduated from the Department of Graphic Art at the Academy of Fine Arts in Gdansk, Poland. He is currently an Assistant Professor at the Faculty of Painting and New Media Art Academy in Szczecin, Poland. M-city is also known as the first person to paint a major international airport's control tower with a mural. His Œ'Canoe' mural presents seamen working as a group as they are moving their canoe down the water. It aims at showing how a person tries to find its own way with the support and help from others – outlining collaboration inside a community.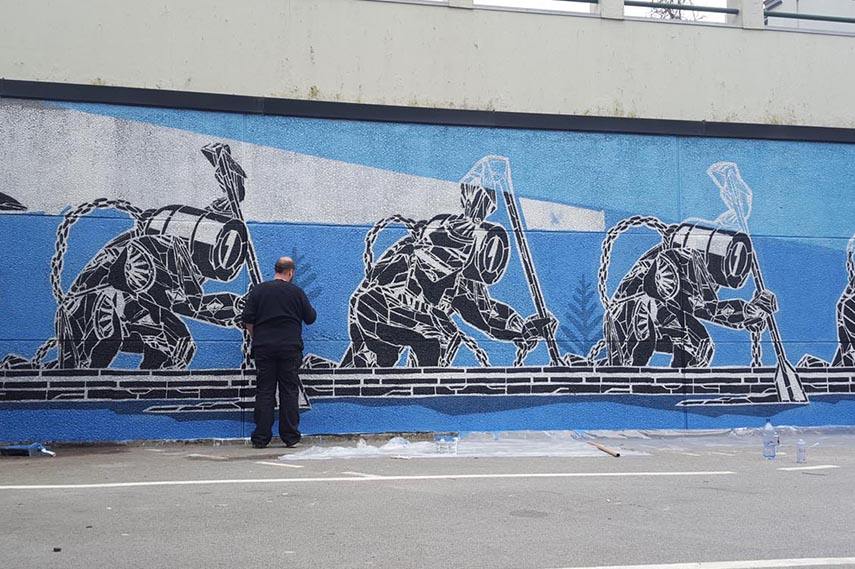 The Nuart Sandnes Art Trail Can Make an Artist out of Everyone
Nipper, an artist from Bergen, Norway, created a project under the name Mission Directives, which produces surrogate communication areas through the temporary artworks installations inside and outside the city centers. What is specific about this project is the fact that each of these artworks can be brought home, but under one condition: the keeper of the artworks must continue this project by performing in front of the audience in public, or by creating its own Mission Directive, which will then be added to one of the 20 bulldog-clips installed outside the Sandnes' city center. There is also another piece of artwork from Nipper, added this weekend, which is called Moses – an image presenting a portrait from Michelangelo's sculpture of Moses (the law giver) with an abstract element, painted on Japanese paper. Nipper adds that the portrait is distorted, but the whole face of Moses could be seen if the observer looks at it from the right angle.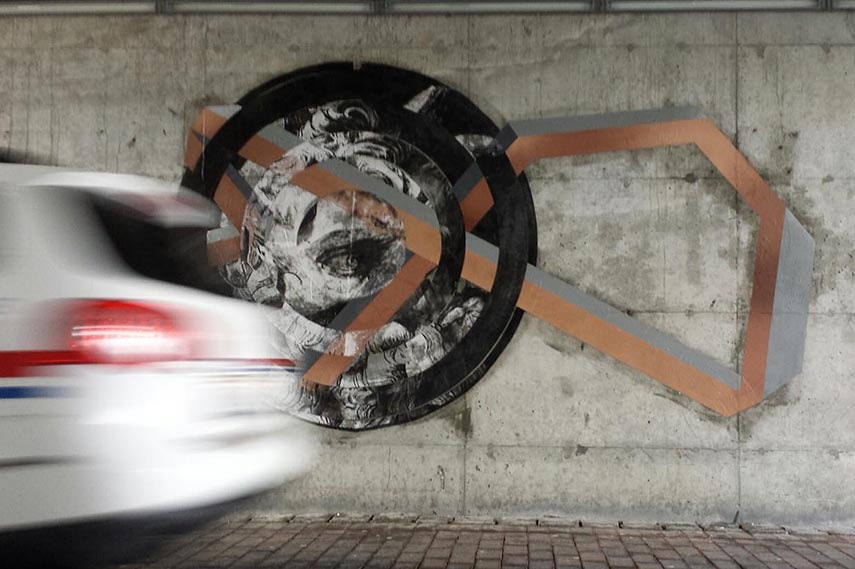 Young Minds Are Best to Influence
Sandnes is Norway's fastest growing and seventh largest city. Sandnes' 30% of the population consists out of people aged 20 and under. Maybe that's why it has been chosen to host the 2017's esteemed National Festival of UKM (Norwegian Youth Festivals of Art). If you are interested in contributing to Nuart's on-going public art project #missiondirectives, you can send your artwork to Nuart Festival's address, which will be added to Sandnes' open-air gallery.
All images courtesy of Nuart Festival.