Shepard Fairey does it for L.I.S.A.
There were so many occasions when we had asked ourselves Why do we love street art? At times, the answers were elusive and complicated but, now and again, one witnesses a piece of inspirational street art or maybe even a simple gesture of an artist and – everything becomes clear. There are people and organizations who work in order to enrich communities with values which cannot be bought.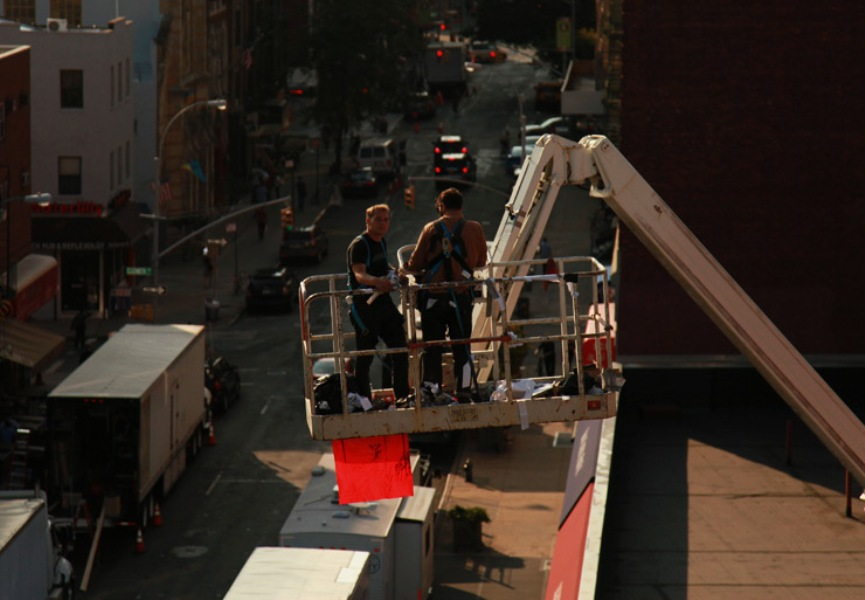 The L.I.S.A. project
L.I.S.A. project works toward fulfilling the goal of creating a mural district in the area of Little Italy. It sprung into existence from the New York Comedy Festival. Founder and curator Wayne Rada says that the team which built the project worked in the field of comedy. The idea was born during the celebration of the 9th year anniversary of New York Comedy Festival, when the organizers decided to "do funny art." Soon enough, street artists became a part of the mix and Ron English, GILF! and Hanksy started to work on the first murals… Ron English finished his art piece just hours before the Hurricane Sandy hit. To read more about the L.I.S.A. project, click here.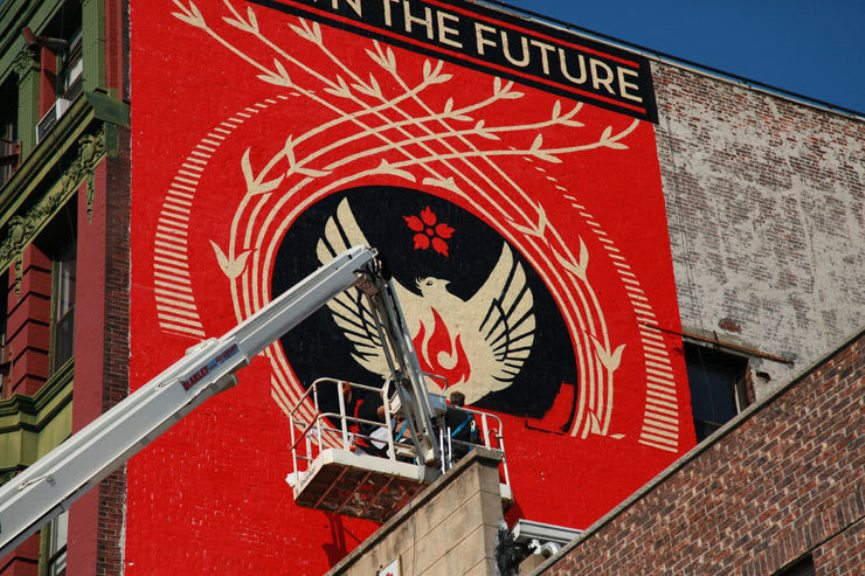 Mural of Peace and Hope by Shepard Fairey and L.I.S.A.
The area of Little Italy is a space which can be packed with tourists. Thanks to the activity of L.I.S.A. project and Shepard Fairey, New Yorkers and their guests have a brand new mural to be proud of and admire. Street art is well known for initiatives which contribute to the improvement of diverse communities. It is one of the key aspects residing in the very core of street art. And just like the culture he is a part of and had been working hard on building, Shepard Fairey doesn't need more inspiration than social consciousness and New York. The new mural in Little Italy is a representation of hope and it is executed in the well known waves of Fairey's ochre, red and black. As the end of the summer is approaching, and autumn getting closer, New York is becoming more vibrant with each passing day and it wasn't long before the streets were filled with Fairey's admirers. Soon enough the space of the digital street art community became full of images of the creative energy that was present in Little Italy. A dove and a fire burning in the middle of its body, combined with an ambiguous (to say the least) slogan Transform Our World With Creative Response, seems to convey the message of peace and tranquility, because – We Own The Future…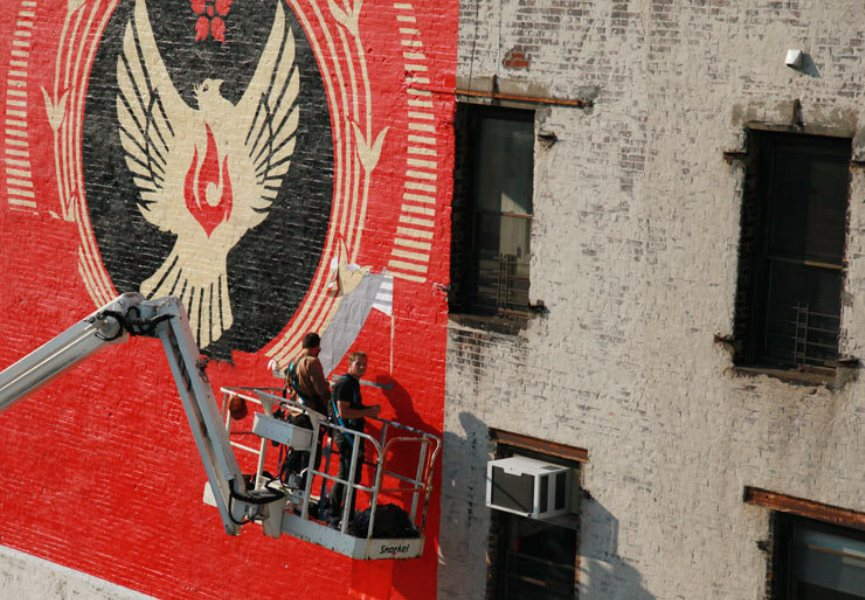 Featured image © Jaime Rojo
[mc4wp_form]