Shepard Fairey New Street Art Prints
Shepard Fairey's OBEY began this year with releasing two prints designed by the street art superstar. Green Power Print and Radical Cat Print are (or will be soon) available online, and both are correlated with art shows, one happening in Charleston S.C. and the other one in LA.
GREEN POWER PRINT
The Green Power Print was created as a part of the Power & Glory series by Shepard Fairey, that is to be presented at a solo exhibition at The Halsey in Charleston. It is interesting that Fairey will be exhibiting at the same time as Jasper Johns, the pop artist known for his iconic renderings of the American flag. Shepard Fairey's approach is somewhat different, as it approaches concepts of power and glorification of many aspects of American culture, starting from various industries, politics, moral outlooks, to industry, authority and the environment. At the OBEY web page, the street art mogul did announce more posters inspired by the same concept coming. Green Power Print is a 18×24 inches screen print, signed and numbered, issued in the limited edition of 450 copies. The price is set at $45 per print, and only one can be purchased per person or household. Green Power Print will be available on Tuesday, January 28, 2014, around 10-11 PST at the OBEY Giant online store. We expect the edition to be sold out quickly.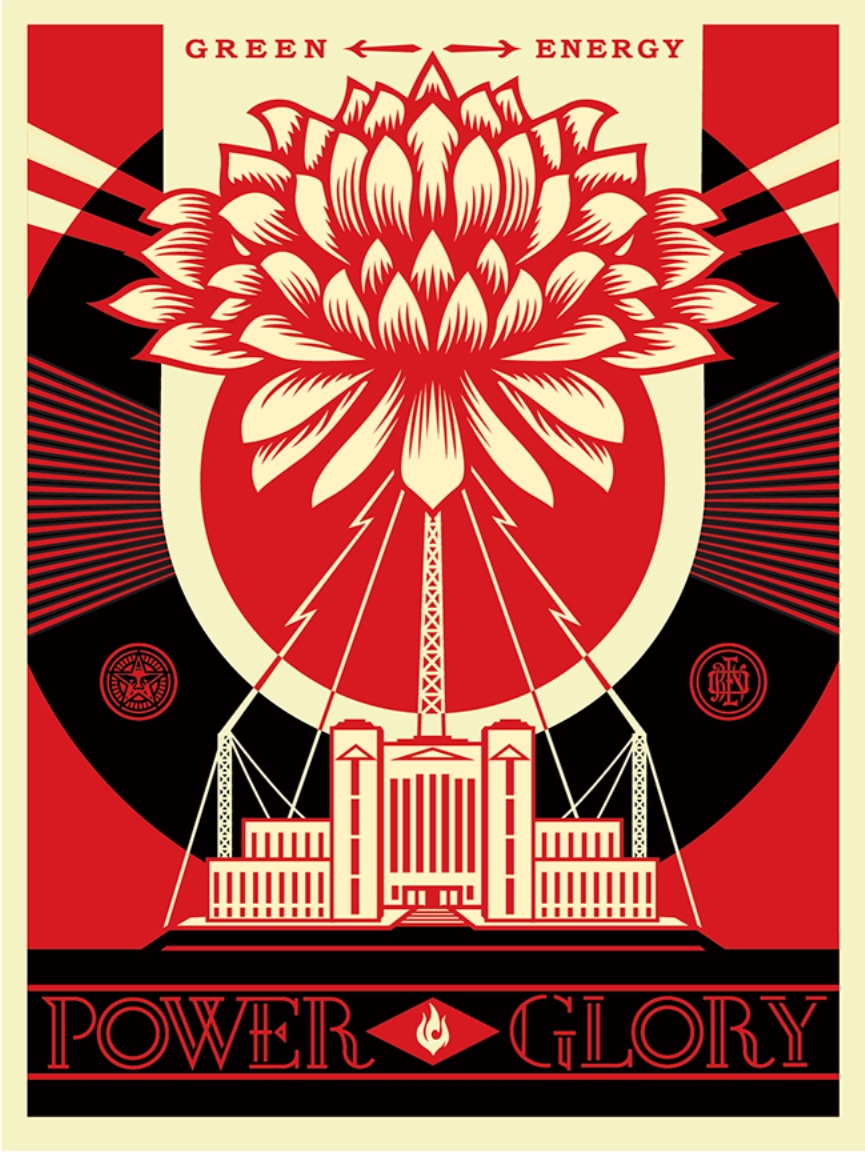 RADICAL CAT PRINT
Since there has been a lot of positive comments on his Radical Cat image, Shepard decided to release a small limited edition of 100 prints with the Cat image, available at the Cat Art Show in LA this and the next weekend, through February 2. THe result of Fairey's response to the subject is a punk-cat, aloof and serious, adorned with radical resistance insignia. Radical Cat Print is a small 8×10 inches screen print, and the price is expected to fall under $40 per copy. Part of the proceeds of all the Cat Art Show artwork, including this print, will be donated to the Stray Cat Alliance, helping the poor homeless kitties.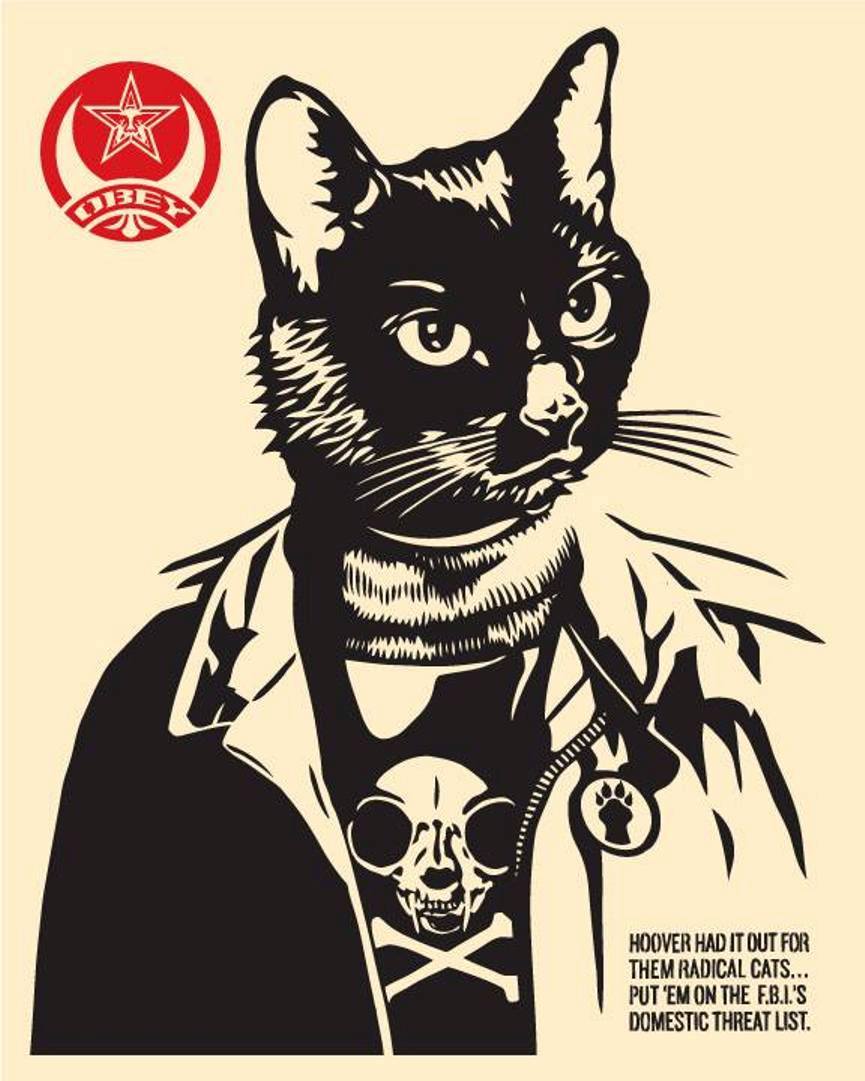 How OBEY started
Let's reminisce how the whole Shepard Fairey OBEY print and sticker craze began – the first sticker campaign was started while he was still at the design school, and it later grew into a popular OBEY Giant crusade. This attracted a great amount of international followers and collaborators who participated by reproducing OBEY original images. The campaign had a goal to inspire the independent thinking and to raise questions about the social and political environment. Shepard Fairey then wrote the Manifesto, explaining the philosophy behind his activism and revealing a strong Heidegger influence. OBEY GIANT is today known for a place where people can get Fairey designed prints, posters, clothing, books and other nick-nacks related to street and urban culture.