OBEY Jim Muir`s skate decks
Skating legend Jim Muir, photographer Glen E. Friedman and street artist Shepard Fairey teamed up for a skate deck collaboration with a story behind it. It goes as follows:
Back in 1977 when Jim "Red Dog" Muir was in the starting phase of his skating career his manager an photographer Glen E. Friedman took a picture of him. The picture shows Muir doing a Frontside Air at Endless Wave Skate Park in California. This picture was to become a central piece in a benefit organized for Jim Muir twenty-two years later. In 2009 Muir broke his neck surfing the coast of Zuma Beach. Following the accident Shepard Fairey created a limited edition poster of the picture that Friedman took of Muir in 77. As soon as Jim Muir recovered he hung one of the posters in his office. About three years later Muir was sitting in his office, the broken skate deck from 77 in hands and the Shepard Fairey poster on the wall. This is when the idea for the most recent collaboration originated.
Muir replicated 14 handmade boards from 77 and showed them to Shepard Fairey. Muir passed the idea along that Fairey should resize the image to fit the form of a vintage 1977 pool board. Shepard Fairey left Jim Muir with the agreement to produce 14, silkscreened boards. When these where finished Fairey and Friedman were included in the design process for the second-generation art. Muir then took it on himself to screen print the final edition. The result will be available for sale on November 21st at obeygiant.com.
Limited Release Natural Mapple Boards
Handmade, shaped and screen printed by Jim Muir
Signed and numbered by Jim Muir, Shepard Fairey, Glen E. Friedman
Edition of 90
75 available
$175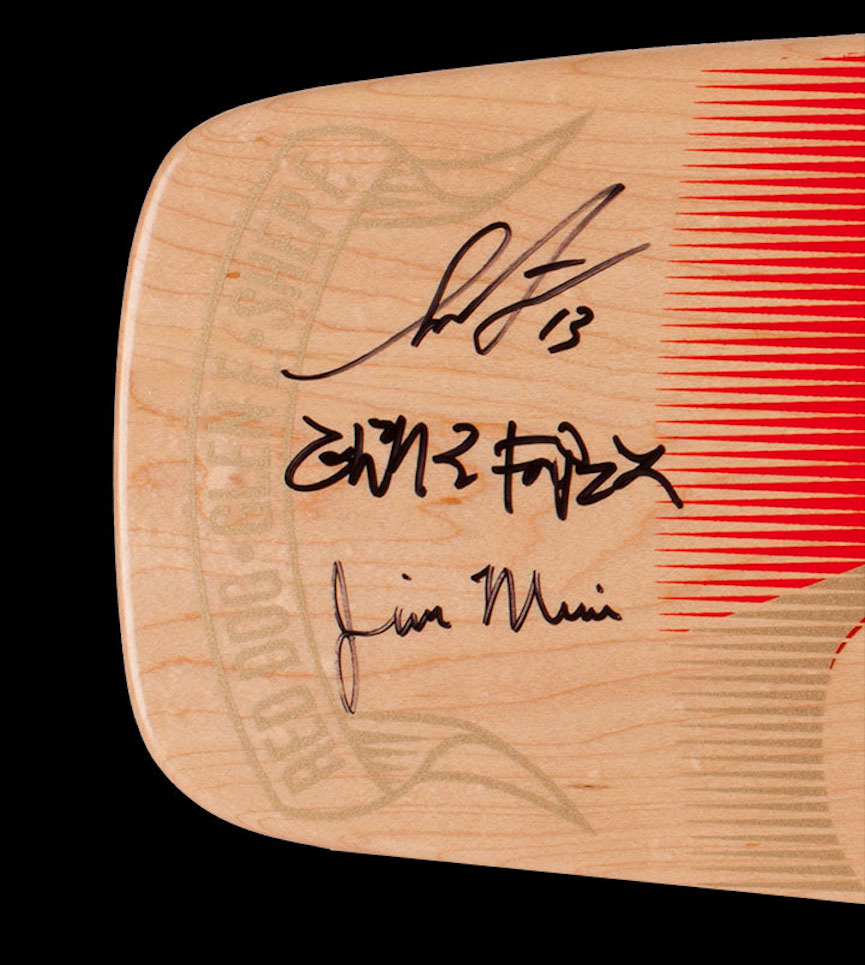 Custom Airbrushed Color Fade Boards
Handmade, shaped and screen printed by Jim Muir
Signed and numbered by Jim Muir, Shepard Fairey, Glen E. Friedman
Edition of 90
75 available
$250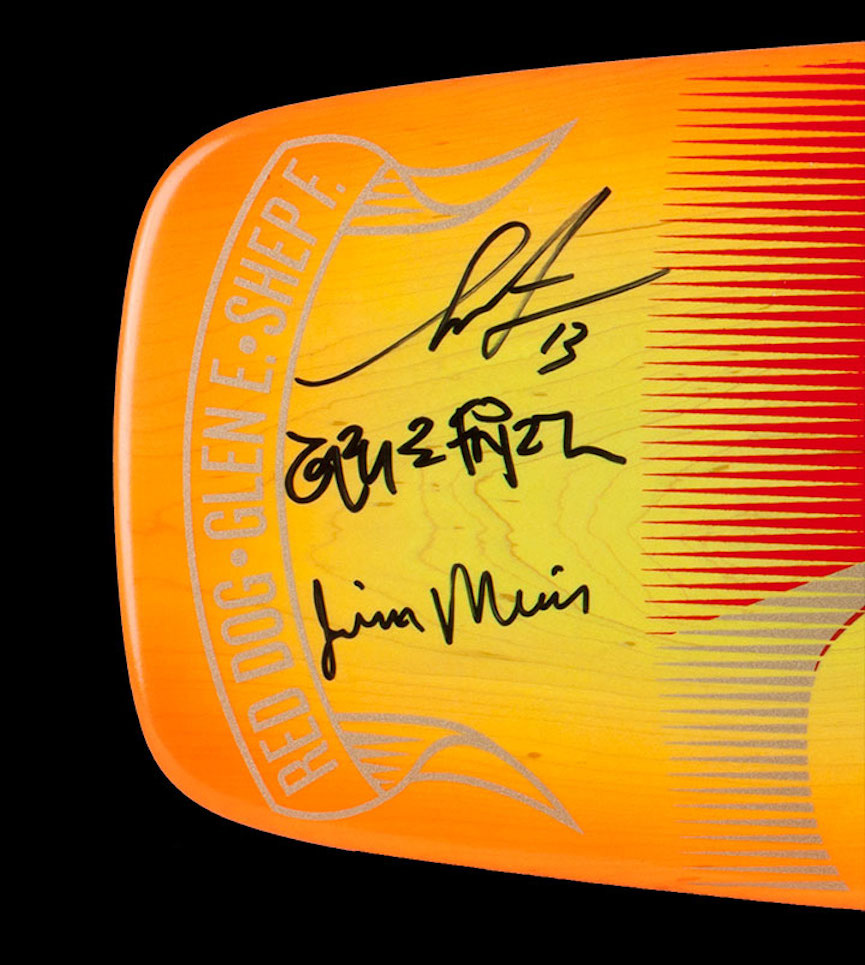 On sale at: obeygiant.com
November 21st
Pictures retrieved from: OBEYGIANT