Old 16 Century Martial Arts Manuals - Masterpieces of Illustration
The limited surviving documentation of the history of European martial arts makes it hard for researchers, enthusiasts or even practitioners to get their hands on some records of good quality. The publicly available online material regarding fencing or other sword fighting is not really grade A caliber. In her quest to remedy this situation, Adelheid Zimmerman, a printmaker involved with Historical European Martial Arts (HEMA), combined these interests to create high-quality reproductions of the 16th century illustrations of martial arts. Zimmerman and HEMA are trying to reconstruct the lost knowledge of the long dead masters, and make it available for public.
Preserving the Old Ways of Martial Arts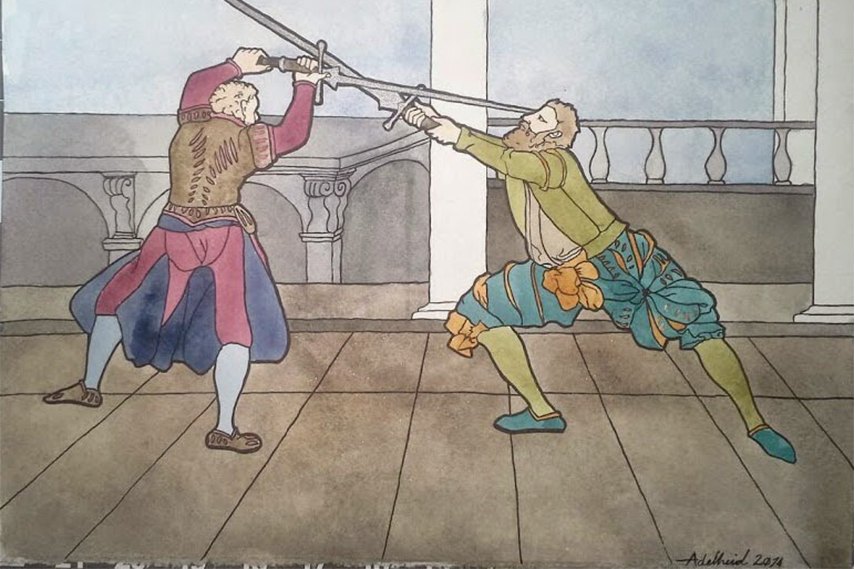 A Geek Passionate about her Work
Adelheid Zimmerman is a freelance designer, artist, maker, gamer and a self-proclaimed geek. Having a BFA in graphic design from the University in Iowa and expert skills in digital printing, her passion for work breathes a whole new life into the old historical prints. The restoration she does is not really tied to the traditional ways of restoring historical documents. Her work is mainly digital. By creating high-resolution digital images of martial arts from the 15th and 16th century and then restoring them, without any altering of the source material, she manages to produce both digital images and physical reproductions that appear as the original work.
A Digital Way of Restoring Historical Documents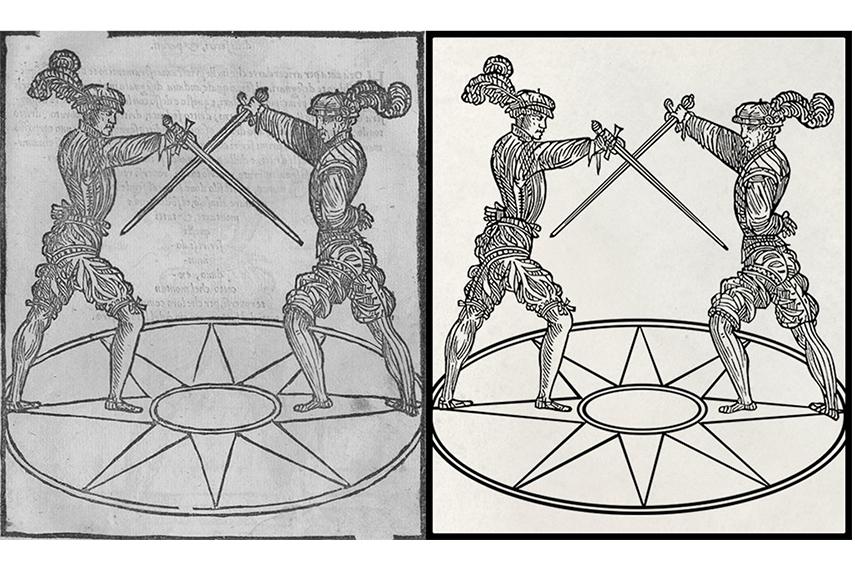 Old 16th Century Martial Arts Manuals Provide Unique Insight into an Important Part of History
The project to restore Marozzo's Side Sword Illustrations has reached its goal on Kickstarter, and it is the next in line of Adelheid's previous restoration campaigns of old century martial arts which included images from Joachim Meÿer's manual A Foundational Description of the Art of Fencing, dating back to the 16th century. The current project dealing with restoration and reproduction of illustrations of Achillies Marozzo's Opera Nova, frist printed in 1536, was funded by 228 backers and it gathered over $10,000 on Kickstarter. These restorations provide a unique insight into some of the most popular, and those less used European martial arts of the 16th century. More often than not, these illustrations are considered masterpieces and works of art themselves. Preserving and restoring the manuals of old century martial arts is a way to save a crucial part of our history, martial arts played an important role in the times when warfare wasn't conducted with machines and modern techniques. Even today, people vehemently practice and revere martial arts and the history behind it.
Manuals as Masterpieces of Illustration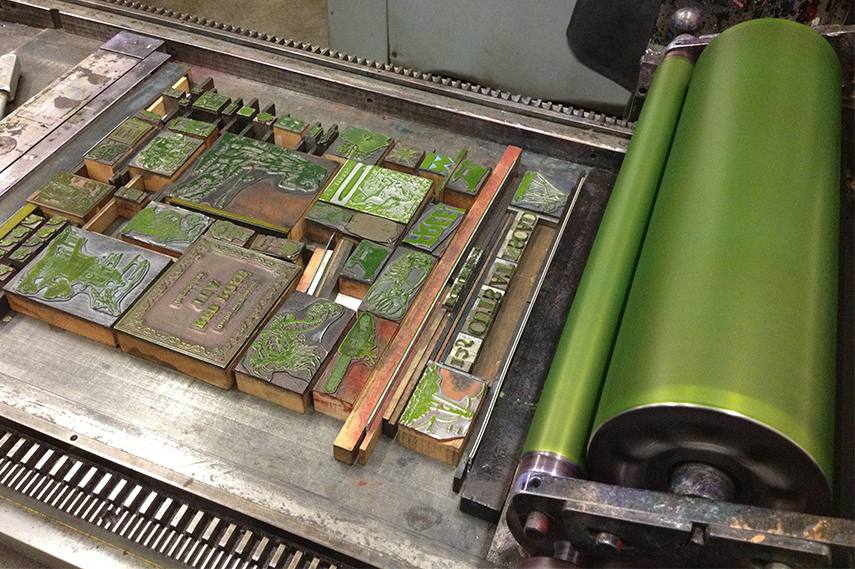 Breathing New Life into Old Documents
Another thing that makes her work noteworthy is that Adelheid strives to make these martial arts manuals from old century restorations accessible to the public, and she provides licenses for their use in other projects as well. As she stated, the books and materials she works on are usually very rare and held in private possessions, and the photographs or scans of the illustrations available online are of very poor quality. She utilizes her exceptional technical skills and comprehension of the printing process together with an artist's style to bring a new digital life to the original martial arts illustrations, making them look vivid and fresh as if though the creators from the 16th century have just finished making them.
All images used for illustrative purposes only
Sign up for free to My Widewalls, and stay informed about the latest projects from the world of art!