Opening Night: PAPER JAM
Thanks to the courtesy of Patrick Hull, the owner of the Vertical Gallery in Chicago, all of us unfortunates that were unable to attend the opening reception of the PAPER JAM show on April 5, can now get a glimpse inside. These shots are also valuable because they give us an insight into what kind of setting was designed by artist-curator Ben Frost. The first thing we notice are the completely covered walls with stunning works on paper.  What a perfect presentation of works by various artists! Visitors must have been blown away by this abundance of different styles.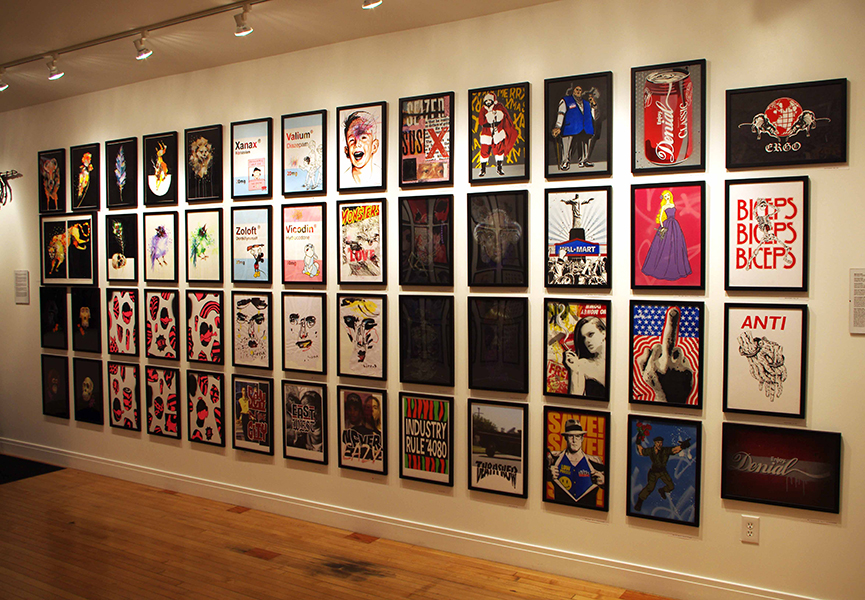 Stupid Krap
Just to remind you, the Vertical Gallery has partnered with Australian print house Stupid Krap for their one-year anniversary show PAPER JAM curated by pop artist Ben Frost. "When Patrick asked for me and Stupid Krap to be involved, we were excited to bring an international line-up to Chicago and introduce our print house to a wider audience", said Ben Frost.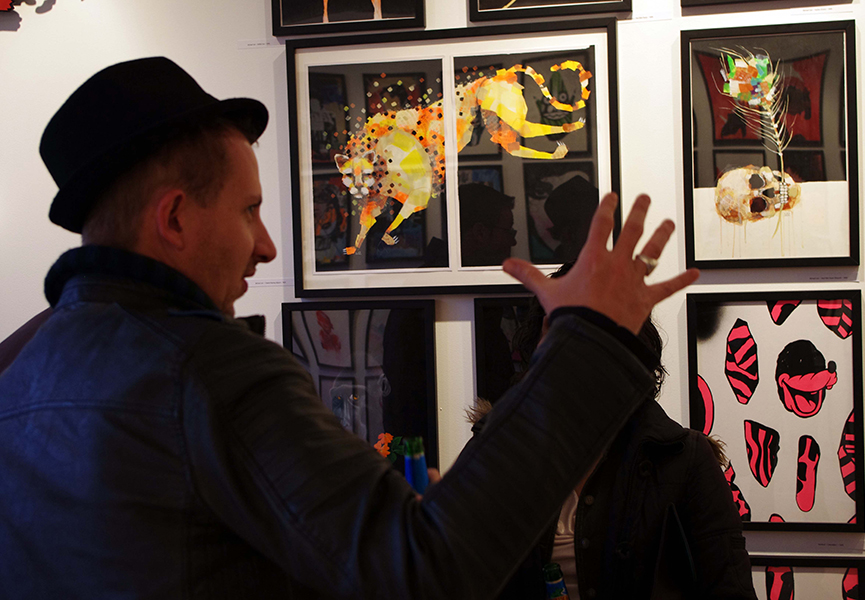 One Year Anniversary
Each artist contributed 10 artworks and Stupid Krap several prints and original works. The show features an international line-up of artists including: Shark Toof (US), Anthony Lister (AU), James Jirat Patradoon (AU), Chris Cunningham (UK), Greg Gossel (US), Ben Frost (AU), Hebru Brantley (US), Denial (CA), Copyright (UK), Taylor White (US), Mark Drew (AU), Bridge Stehli (UK), Mysterious Al (UK), Michael Cain (AU), Dale Keogh (AU), Colin Van Der Sluijs (NL), and Numskull (AU).  What a great way to celebrate the first year of successful business! If you're in the area, do not hesitate to visit this great exhibition, which runs until April 26.
About Vertical Gallery
Vertical Gallery is committed to exhibiting and promoting urban, contemporary and street art. Established in 2013 in Chicago's Ukrainian Village neighborhood, the gallery focuses on work influenced by urban environments, street art, pop culture, graphic design and illustration. By bringing together local, national and international artists in eleven dynamic solo and group shows each year, Vertical Gallery encourages collectors and casual viewers into the exploration and discussion of urban-contemporary art.