Origins of Carne Griffiths
Can there be a single point of origin which links us all? Can there be something that we could call common consciousness? These are only some of the questions which Carne Griffiths will ask himself and the public through a new body of work during his exhibition Origins.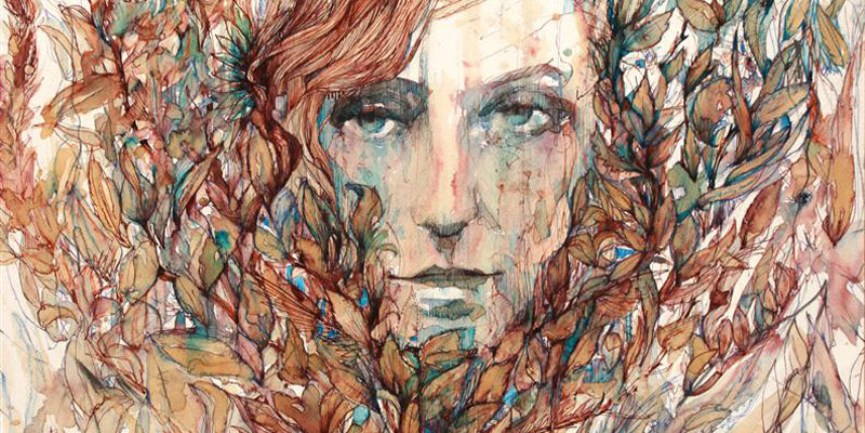 The Work of Carne Griffiths
Griffiths graduated from the Kent Institute of Art and Design in Maidstone in 1995. He has a rich career as an artist working with gold wire embroider design. He had produced designs for theatre, film, fashion and advertising industries, but also for the military. His complex and inspirational designs were used for the films The Last King of Scotland and Valkyrie and his "Red Death Coat" design was used in the Phantom of the Opera. Carne Griffiths had established his own studio in 2010 and has exhibited at the London Original Print Fair at the Royal Academy, the London Art Fair in 2011 – 2014. His solo exhibitions include shows in Milan and Hong Kong in 2013, Arts After Dark, New Orleans in 2010 and at Urban in Ibiza in 2011. The artist's work is primarily focused on calligraphy inks, liquids and graphite. Floral, geometric and human images are incorporated in the body of objects of Griffiths' interest. He combines factual and abstract reinterpretation of everyday situational encounters. What is more, the attributes of physical boundaries become ephemeral in the dreamlike constructions of Griffiths' creative work.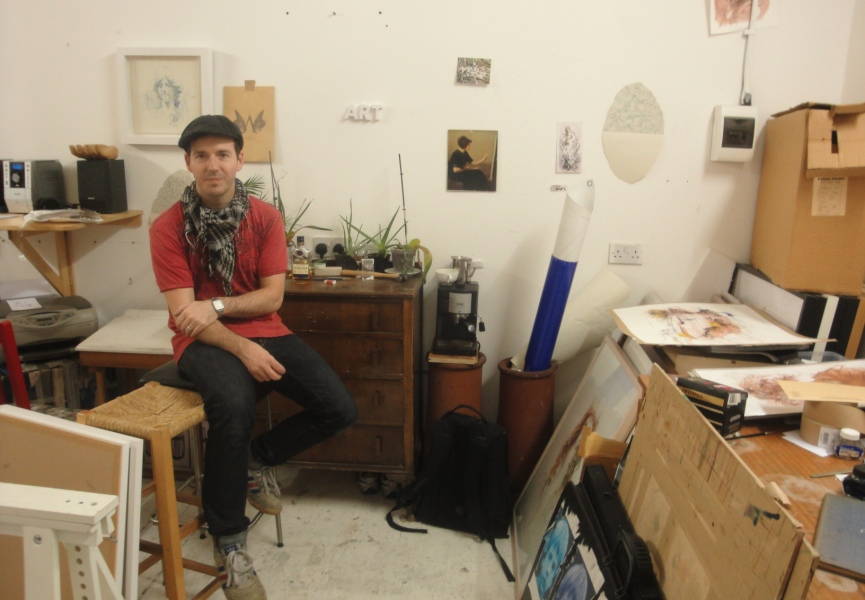 Origins
Questioning of the images concerning tribal culture and the hybridization of natural forms with those of digital structures creates an inviting situation of examining mixed media portraits. Automatic drawing and éclaboussure are Griffiths' techniques of choice, used to achieve the surrealist atmosphere which fascinates him. Each art piece created by Carne Griffith is a balance of spontaneity and intentionality. With the use of calligraphy inks, tea, alcohol, raw pigment and skillful techniques derived from Griffiths' background as an embroidery designer, the exhibition Origins will present original works on paper, limited edition prints, as well as curiosity pieces. The show will also include a special lottery, creating a possibility of winning an original commission by the artist. At the end of the show, a winning ticket will be selected. The exhibition is taking place at Ink-D Gallery, during the period between September 6th and October 5th 2014 and it will include a special event called Inkspills Workshop. Carne Griffiths will be making original artwork with the help of participants, using inks, teas and pens. In addition, Griffiths will talk about his creative process, inspiration and influences. All materials are supplied and there are limited spaces. The event will take space on Saturday, September 27th, from 11am to 1pm (participation fee is £25 per person).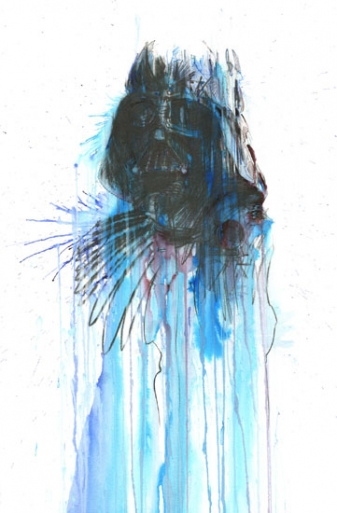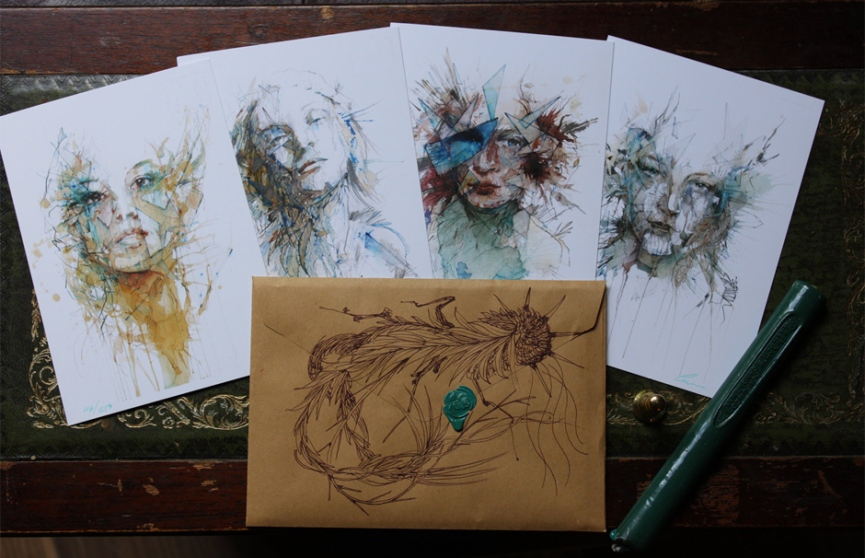 [mc4wp_form]