Urban Art Duo Orticanoodles Explores All Aspects of Humans in Portrait Exhibition at GCA Gallery
For all of us who love to enjoy the versatile nature of simple things, here comes a great opportunity to indulge in the beauty of it. The title of an upcoming show at GCA Gallery is Humans, and it will bring us two series of portraits. As you can see, the name of the exhibition seems to directly reveal its content, but most of us know that this down-to-earth approach to art usually holds more than it gives away at first. And that is what we're looking forward to, tacitly, in exhibitions of this kind.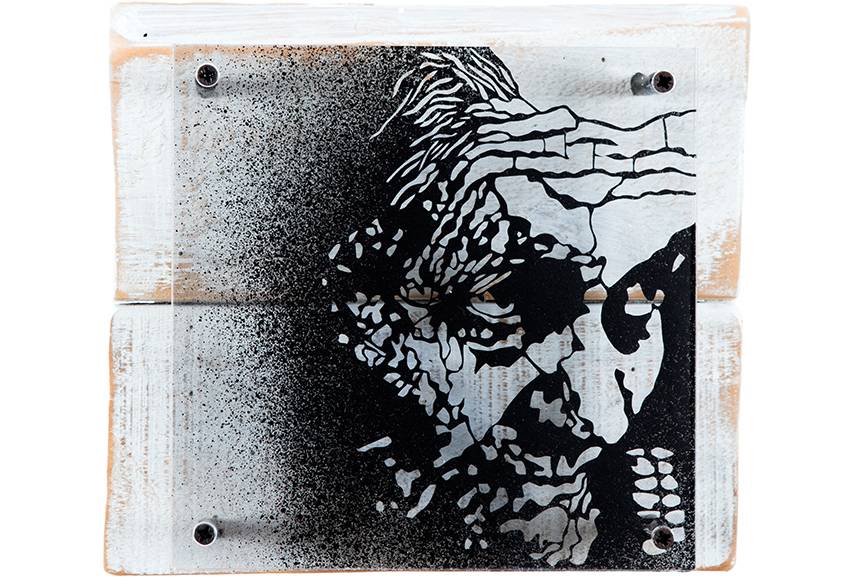 One, No One and One Hundred Thousand
The authors of these works are Orticanoodles, the Italian duo closely related to Milan's authentic street art scene. There is a tendency in Orticanoodles' works to represent humans, anonymous men and women, as equally important, and equally unimportant. The way that their physical traits combine is driven by the thought that there is no objective reality and that there is no such thing as isolation in the egocentric sense of the word, which both rely on Luigi Pirandello's novel One, No One and One Hundred Thousand. This observation, or perhaps it is better to say research, is not deployed to necessarily transfigure the medium into a message. It is more about the visual influence of the image, which is what makes the image so powerful, and often more precise than words.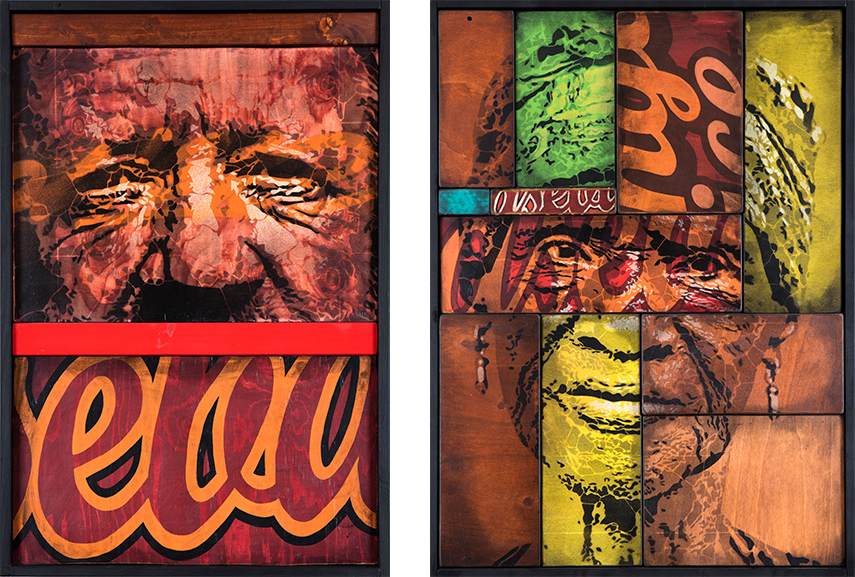 Wooden Frames and Plexiglass
The exhibition consists of two parts. The first set of works is painted on wooden frames. Layers is what these paintings are all about, and when you think about it, it is what humans are all about, isn't it? Here a human face is composed of several sheets, which are there to make a dialogue with the person in front of them. The second series is closer to the stencil technique in a traditional way, however it modifies the usual routine, combining the stencils with Plexiglass plates. The contrast between the transparent and the opaque, which characterizes the stencil as such, is emphasized with light.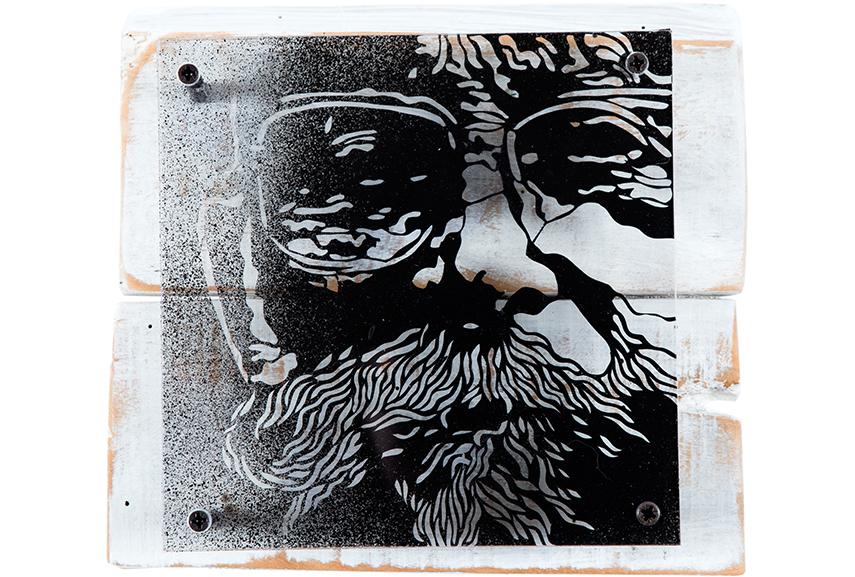 Orticanoodles Bring Humans to GCA Gallery
In a very clear manner, Orticanoodles bring different people into these images, in which they meet, just like they do in the city, in real life, as Christian Omodeo  pointed out in his review. Their faces are either made of, or hidden behind, patches; or made semi-transparent, intentionally overlapped with the contingent environment. Instead of showcasing and celebrating celebrities, the Italian couple wants to examine the possibility of glorifying, or simply displaying the personalities of ordinary people, humans they meet every day, people from their memories, or certain aspects of their life (do notice how all of the artworks have the same title – Untitled). Humans will be on view from March 25th until June 4th 2016, at GCA Gallery in Nice, France. The opening reception is scheduled for Thursday, March 24th at 18:00, and the artists, Alita and Wally, will be present.
Featured images: Orticanoodles – Untitled, 2016 (details); Orticanoodles – Humans, exhibition view. All images courtesy of the authors and the gallery.
Follow These Galleries
Paris, France

Düsseldorf, Germany