Os Gemeos Paint Giants
The mythologies of almost all the cultures of Europe and the Americas have been a home of the monsters with human appearance. In the Norse mythology they are the enemies of the gods. In Greek mythology they are the children of Gaia and Uranus. On the other side of the Atlantic Ocean, there were stories of "beautiful giants" and some say that they were the first Americans… And just like the tales of the old times, the story before us is a short one, but rich with colorful symbolism, inspirational creative action and good-heartedness… Only, this one resides in the postmodern era and in the space of street art.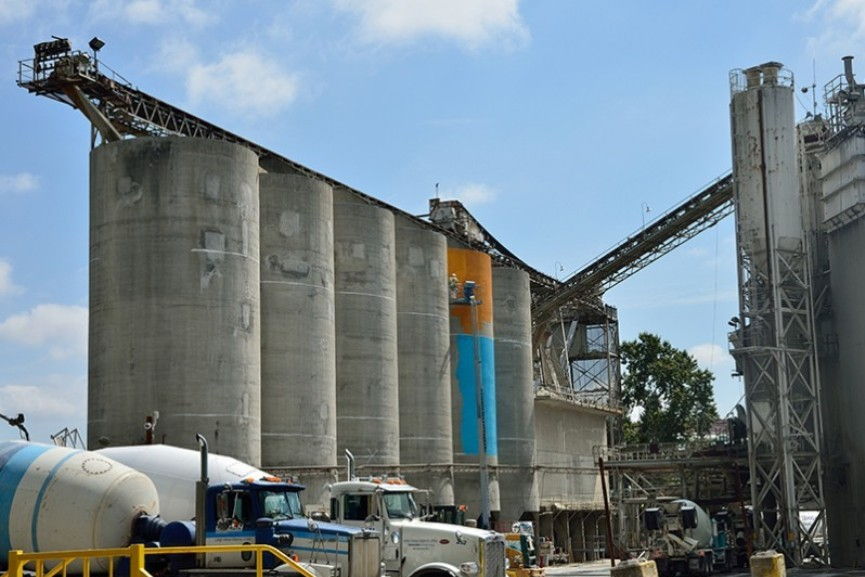 Vancouver Biennale
This is a non-profit charitable organization devoted to the creation of art in public spaces. Thus, the organization creates platforms for learning, education, interactions within the community as well as deferent forms of social activism. Exhibitions feature styles and techniques which are in relation to new media, sculpture, film, music, performance art and, of course, street art. Each exhibition is an opportunity to demonstrate inspirational public art while simultaneously building a situation of cultural attractions as well as bridge between generations and social groups. Vancouver International Sculpture Biennale (Biennale Internationale de la Sculpture de Vancouver) is funded through philanthropic donations and by the sale of art after each exhibition.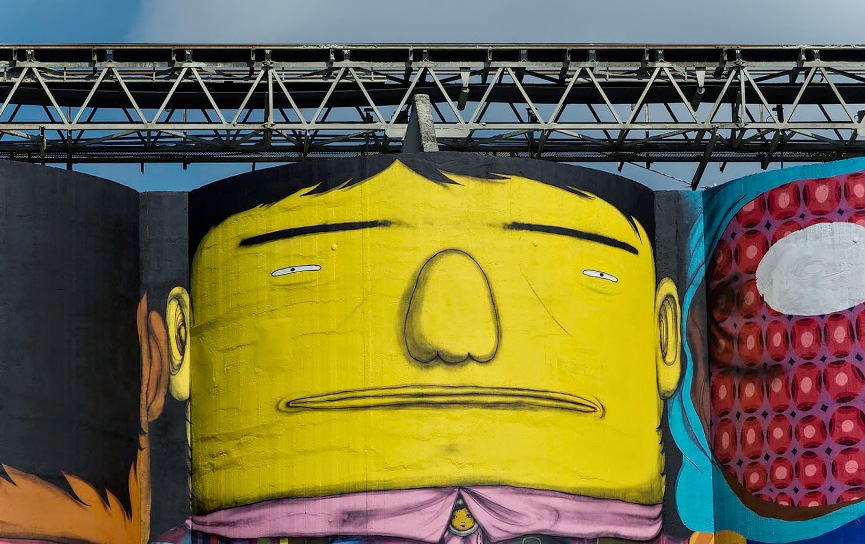 Giants Come to Life
The artistic duo of twins from Brazil, Os Gemeos, have taken the level of their achievements to a new high. After the extraordinary accomplishment with the inspirational work on a Boeing 737 transformation for the Brazilian team, the artists have started their biggest project ever in August 2014. For the Vancouver Biennale, Os Gemenos have created a 75 feet tall and 360 degree mural which covers the total surface of 23.500 square feet. Thus, the Vancouver's Granville Island and its Ocean Cement silos became giants of vibrant and vivid colors, making this non-profit public piece of art a lasting mark of the urban space. A part of the Vancouver Biennale's 2014-2016 program and part of a series of large-scale public artworks called Open Air Museum, the project was also funded via a crowd funding process. With the creation of this mesmerizing piece of art, Os Gemenos have made a significant impact on the community by transforming its cultural space. It is truly an homage to the aesthetic possibilities of street art…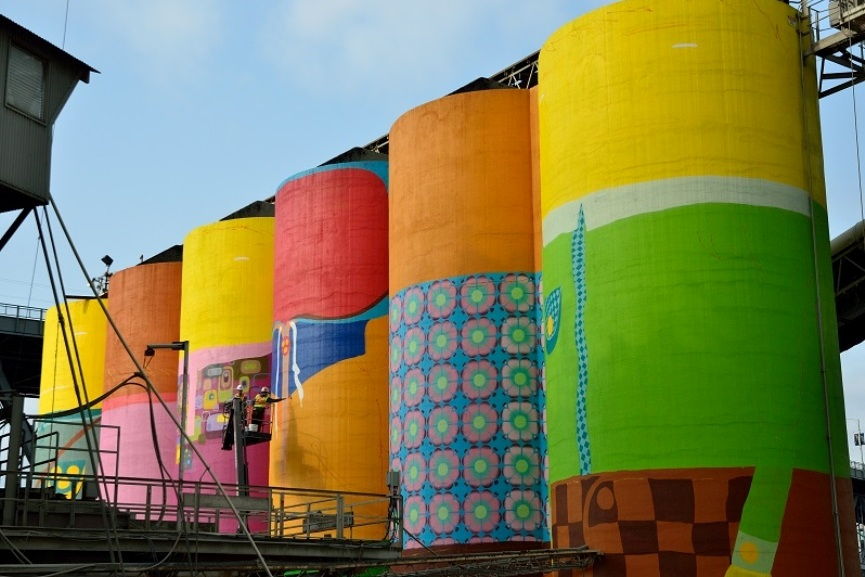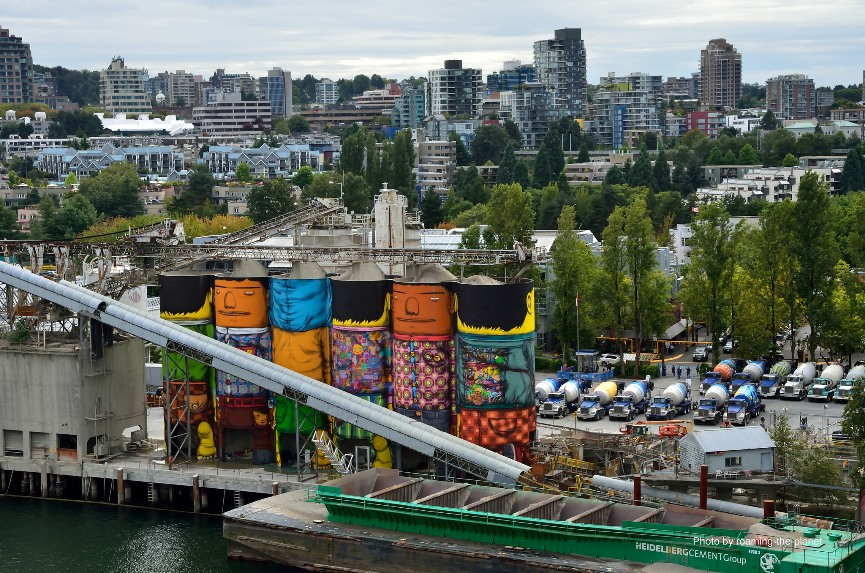 [mc4wp_form]