Os Gemeos Take Over Times Square - Parallel Connection Project for Midnight Moment
Another artist duo is keeping it busy these days. While How and Nosm are painting their new mural on the wall of Tegel, Os Gemeos duo has engaged in a public art project in Times Square, New York. Throughout the month of August these Brazilian artists will participate in the Midnight Moment project, lighting the Times Square every night in midnight with their Parallel Connection animated video. The lovable and colorful signature characters of Os Gemeos will pop up on the billboard screens of New York Times Square at exactly 11:57 pm. For three whole minutes, the world of advertising is on hold, making room for this wonderful and playful characters to surprise and amaze the citizens of New York.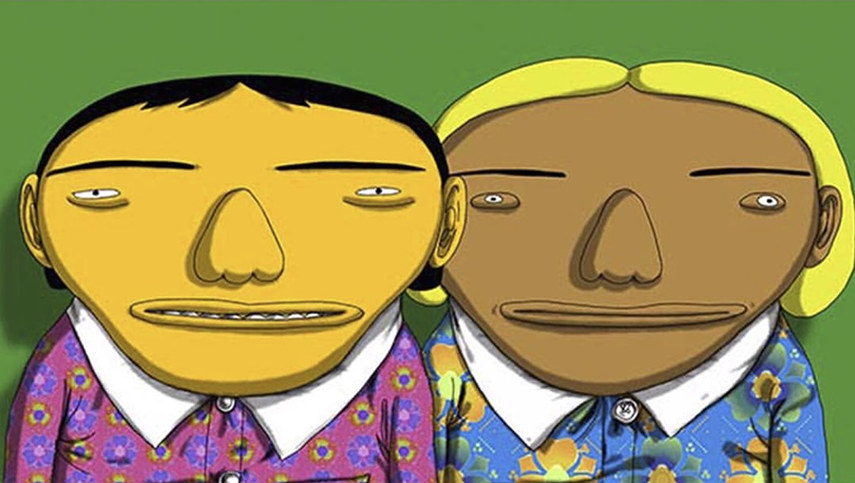 Complex Artistic Vision of Street Art Duo Os Gemeos
Os Gemeos, twin brothers Gustavo and Otavio Pandolfo from São Paolo, Brazil have been on the street art scene for more than fifteen years. Their work combines imaginative and child-like imagery with the hip-hop style and traditional Brazilian cultural symbols. This mixture of diverse influences is what made the work of Os Gemeos truly distinguishable and unique. Their individual visual language is celebrated by the street and urban art admirers worldwide, and there is no doubt that this recent art project will be well received by their fans and those other individuals unfamiliar with their work. Parallel Connection is the longest animation Os Gemeos duo has done to date, and they are pretty excited about the opportunity to showcase their art on this scale.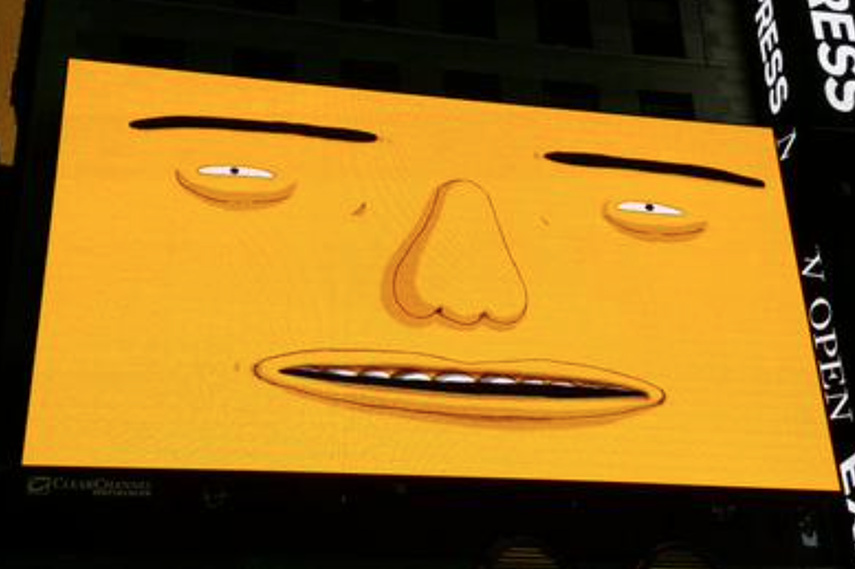 Midnight Moment in Times Square
Midnight Moment is a public art project which premiered in May 2012. It is organized by the Times Square Advertising Coalition in collaboration with Times Square Arts, Times Square Alliance public art program, and sign holders. Many artists have since been featured in the program, and New Yorkers had the opportunity to see works of Andy Warhol, Tracey Emin, JR, and many others. The aim of the organizers is to create a public art gallery which for a short period of time replaces the usual setting of neon advertisements with artistic projects while keeping the same media form. These short exhibits look like a crack in time and the reality, bringing new and original artistic vision to the passersby every night before midnight.
Video of Digital Art Project by Os Gemeos in the City of New York
Parallel Connection by Os Gemeos in NYC this Summer
The Parallel Connection animated video will run each night before midnight, until the end of August. In the city swamped with advertisements these initiatives seem like a great opportunity to get in touch with your imaginative and artistic side, and escape the world of consumerism even if it is for just three minutes a day. You can enjoy this playful animation and lovable signature characters of Os Gemeos in action, every night, at exactly 11:57 pm in Times Square.
Would you like to see more billboards turned into artworks? Tell us on our Facebook page!
And for more news from the world of art sign up for My Widewalls for FREE!
All images obtained from supertouchart.com and used for illustrative purposes only.
Video courtesy of Os Gemeos