A Mercantile Novel
A wonderful homage to his hometown and his own interpretation of a chocolate factory promise great fun at the Oscar Murillo exhibition at David Zwirner gallery in New York. Murillo's show entitled A Mercantile Novel will incorporate a real candy manufacture within the gallery space, producing candy which will be distributed to visitors for free. Being a young star of contemporary art, Murillo joined David Zwirner last fall and this will be his first show with the gallery. A Mercantile Novel exhibition will be realized in collaboration with one of the leading foods companies in Colombia, Colombina, which is also one of the chief exporters of candy to the USA. Colombina factory was established in Oscar Murillo's hometown of La Paila in early nineteen hundreds, and it slowly grew into a regional operation, connecting surrounding communities.
Generations of the artist's family, his parents included, have worked at this factory.
A Mercantile Novel opens on April 24, from 6pm to 8pm at David Zwirner gallery, and it will operate (literally) through June 14, 2014. A separate website was launched that will follow all news and events related to the exhibition at www.mercantilenovel.com.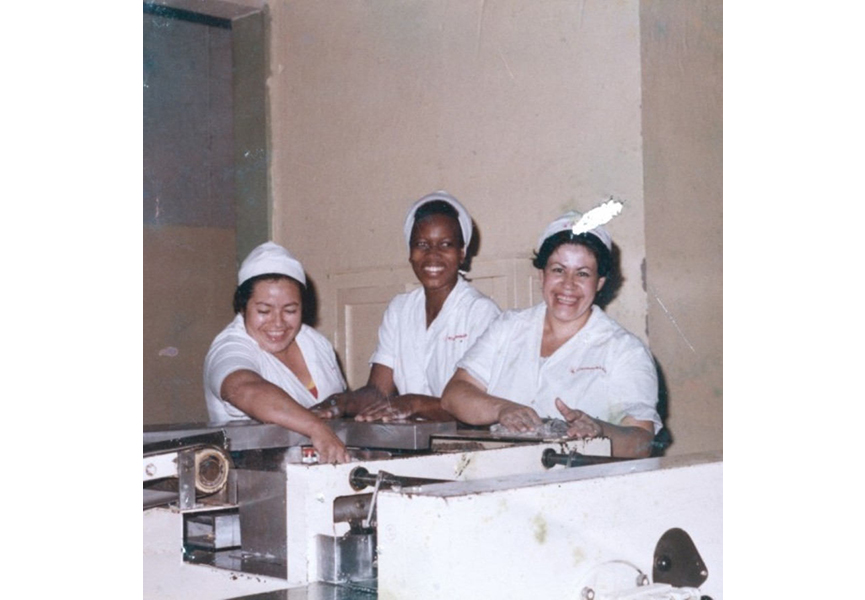 Factory
Oscar Murillo's body of work often handles topics related to cultural heritage, while addressing issues of migration, moving and local microcosms. The act of transforming a respected gallery space into a working factory branch delves deeper into questions of globalization and trade, while evoking his personal reminiscences of family ties, community relations, immigration and ancestry. By conjuring a Colombina miniature, Murillo explores social and economic situation in the US, Colombia and other countries with more or less consumerist societies, involving the audience in contemplation on the core qualities of various cultures, on intimate and universal level.
Professional staff will perform their daily work routine as if they were in a real factory, producing one of the Colombina's most famous candies, the Chocmelos®, after the original recipe and production technique as in the La Paila facility. The layout of the exhibition is entirely inspired by the original factory, while the artist designed a special wrapping for the product, placing the factory logo next to the smiley face, which is so common on shopping bags all over New York. It has been planned to produce tens thousands of candy during the show, all to be given away at the gallery, connecting people on all levels by inspiring them to share candy. A Mercantile Novel will be tracked through its website and the according social media pages.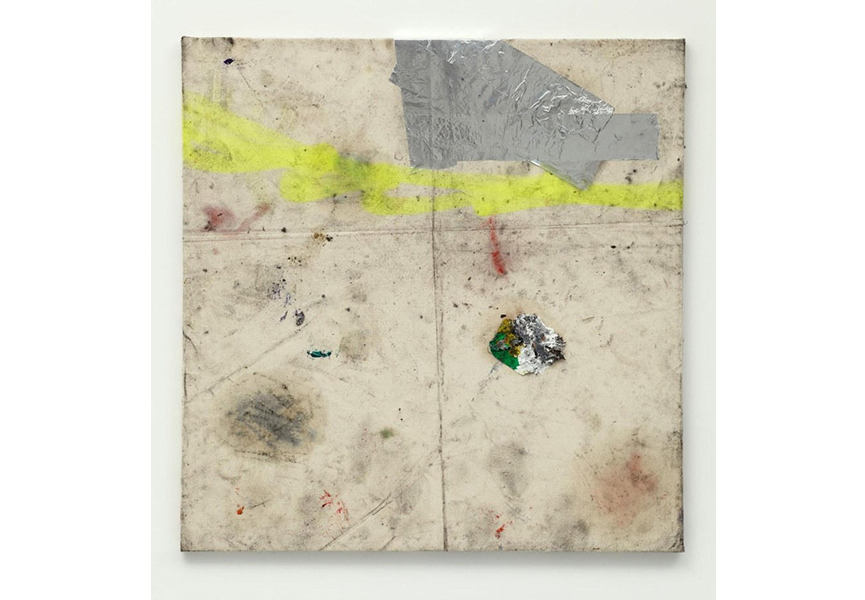 Oscar Murillo
Oscar Murillo was born in Colombia in 1986 and in the 1990s he moved to London. He graduated and earned his MFA in the UK, after which his career took off. He exhibited at the most prominent art institutions and galleries across the globe, but his first major solo exhibition occurred only last year at the South London Gallery.  His semi-abstract works started reaching very high prices in the recent years, and almost every major contemporary art collection either has a Murillo, or seeks to obtain one. Oscar Murillo works alone in his studio, and besides his painting, he is involved in a global project Frequencies, dedicated to illuminating cross-cultural and social issues through canvases painted by school children.