Murillo. The new Basquiat?
Oscar Murillo has taken the art scene by the storm, as his most recent project of Chocomelos mini-factory at David Zwirner gallery is proving to be more than successful. He's been named the new Basquiat, and certainly, his art does attract the same collectors as the art of the rebel street artist of the 80s. The opening at David Zwirner was packed with people, while the central spot was given to crates filled with Chocomelos, for sale at the handsome price of $50,000. Still, as the opening was going better than expected, the visitors, including collectors and art scene figures, were grabbing the candy from the display crates, obviously loving the idea of a Chocomelos factory. And free sweets.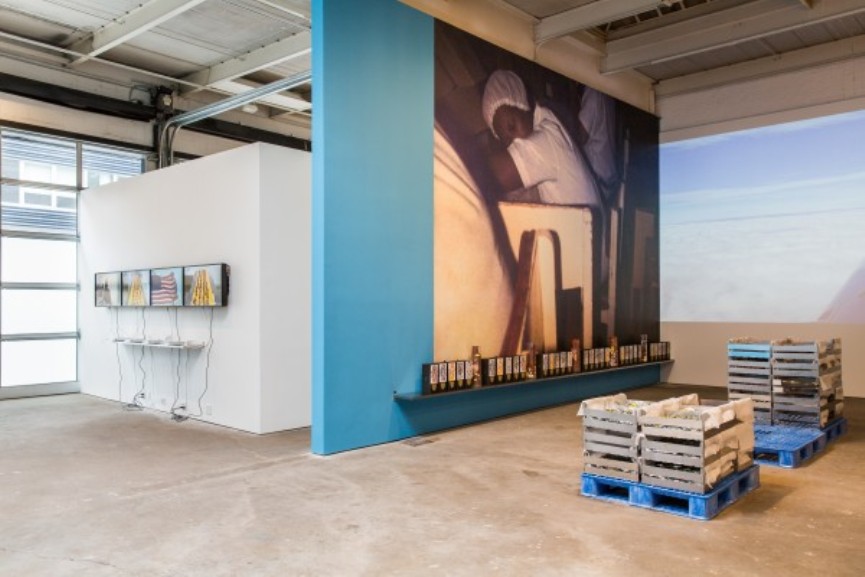 Comparison
Murillo has been compared to Basquiat for a while. The comparison is now perceived as confirmed more than before, since Lenore Schorr paid a visit to the opening at Zwirner, openly supporting the artist. However, she concluded he needs little support. Murillo is exceptionally successful by himself, as his art attracts more and more gallerists, collectors and art enthusiasts. There were comments on Murillo reaching this level of fame much quicker than Basquiat ever did, but the art market situation was very different 25 or more years ago.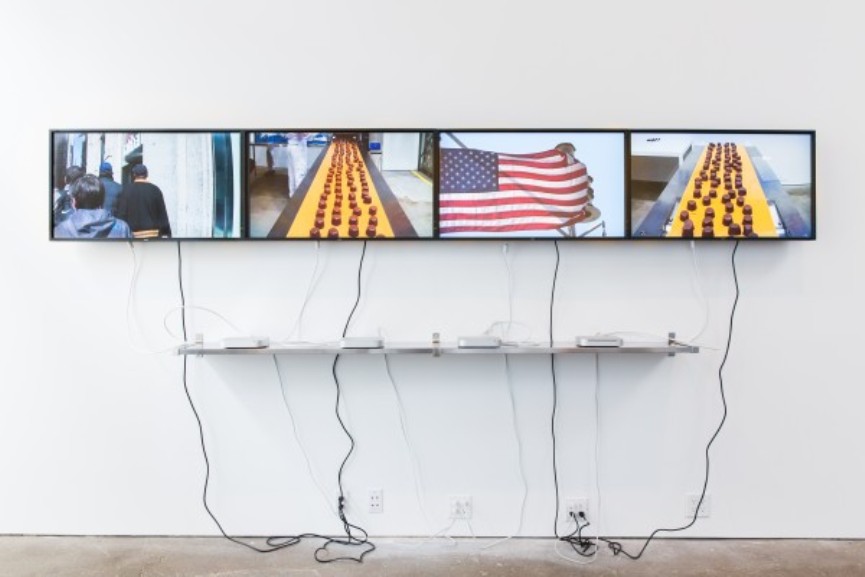 A Mercantile Novel
Stylistically, Murillo may evoke some of the Basquiat's pictorial traits. His pieces are strong and expressive, addressing current issues, which easily relate to observer. Still his conceptual installation at David Zwirner gallery is purely that – there's nothing pictorial about it but the smiley face logo Murillo designed for the candy wrapper. His action is both communal and intimate, as it engages all of the people who are there for art experience or candy, regardless, and it reminds us of the artist's personal history and the story of his family that has been a part of Colombina food factory for generations. The show – mini factory is open until June 14, 2014, and it's not forbidden to stop contemplative Chocomelo break more than once.