Oscar Statue Snorting Cocaine In Hollywood
Just a few days before the Oscar ceremony will be held, a strange, but familiar guest has arrived. We all know him very well, we've seen him a number of times, and he is a household name. Except, nobody has ever seen him in this kind of an activity. On February 19th, three days before the Academy Awards will be announced, and the whole glamorous-red-carpet-show will be staged, the Los Angeles artist that calls himself Plastic Jesus, put up a street performance in which he placed life-sized cocaine-snorting Oscar statue just outside the location of the Academy Awards ceremony (Check out the feature on the nature of street art).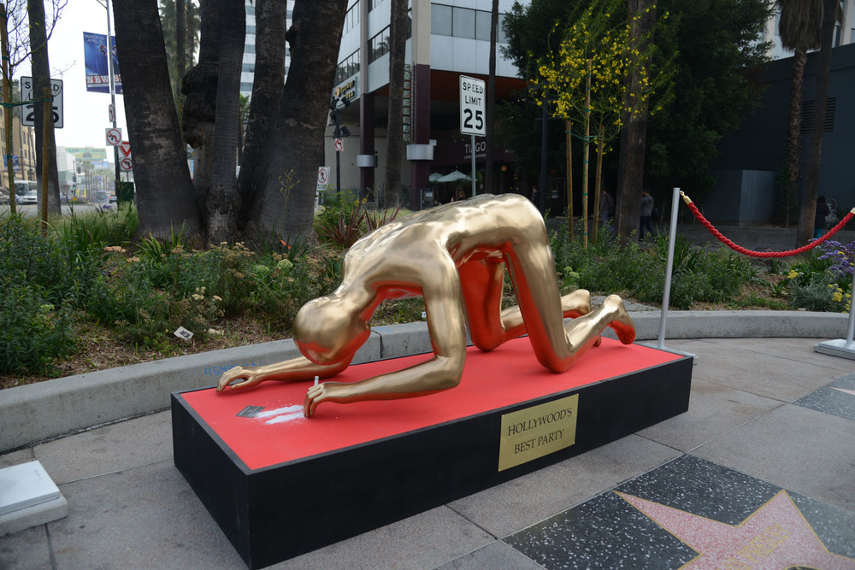 Raising Cocaine Abuse Awareness in Hollywood
What was the reason to put the familiar statue in an unfamiliar pose, on all four on the ground, on a red carpet, with a hundred dollar bill rolled up, snorting cocaine (well, just a bunch of aspirins crushed to white powder, in this case)? According to Plastic Jesus, who gave a short interview for the Huffington Post, the total value of sold cocaine in 2014 in the US was bigger than the total value of world's most famous non-alcoholic drink, Coca-Cola, and that millions of people watching the Oscars every year should be aware of that. Plastic Jesus did a similar bit last year, when his life-sized Oscar had a needle in its arm, injecting heroine (You may find interesting our feature on showbiz and art in 2014).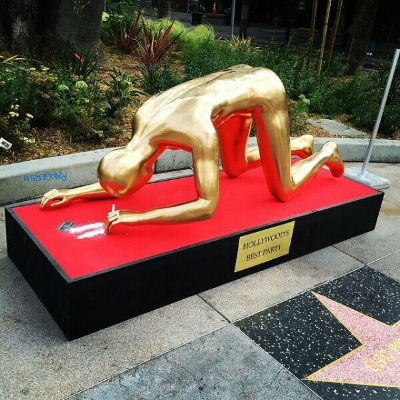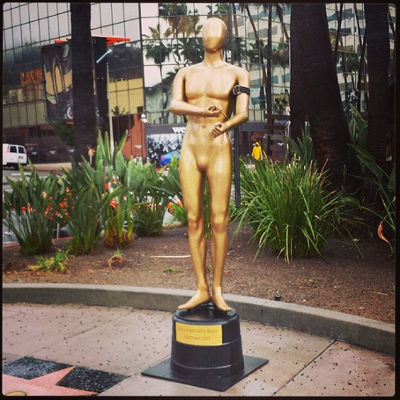 The Epilogue
Of course, no one was expecting that cocaine-snorting Oscar would have stayed on the Hollywood Boulevard for a long, especially when the ceremony begins on Monday, February 22. However, Plastic Jesus was prepared for this. His Oscar in the first place had the rope and red carpet, but he has had security, as well. So, just few hours after the statue was installed, the officials from the Hollywood Chamber of Commerce ordered the Oscar's "security" to remove the installation. They disassembled him and put into a van. And that, ladies and gentlemen, was this year's Oscar ceremony – on the urban art level, at least.
Sign up now for My WideWalls and be up-to-date with contemporary and street art.