Palermo at David Zwirner
An exhibition of works by German artist Palermo is coming to David Zwirner's New York space, with a selection of paintings, "objects" and large-scale drawings made between 1973 and 1976, representing the artist's richest creative period prior to his early death in 1977. The gallery's London branch is currently hosting Luc Tuymans' The Shore.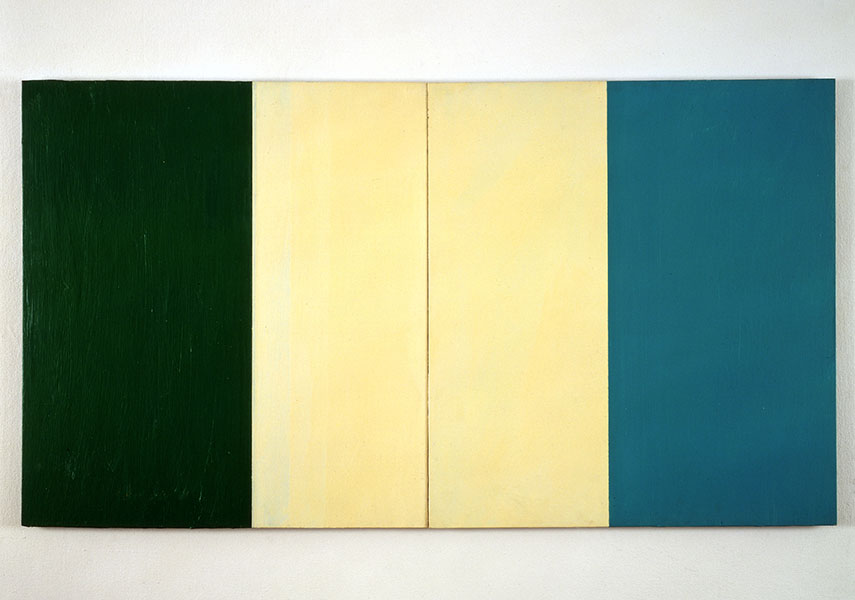 The Fabric Paintings
Best known for his monochromatic canvases and fabric paintings, Palermo's work swings from Abstraction, through Minimalism to Conceptual Art, yet it represents its own intriguing genre. Interested in different kinds of surfaces, such as paper, aluminum, steel and wood, this artist studied color, forms and composition and produced unconventional art. His triangular, round or totem-like shaped paintings often embed painted blocks of material, stretched and stitched over a frame. The experiments he undertook during a short, but productive career allowed him to play with the visual language and to explore its semantic meanings and representations. His oeuvre also includes a bit of street art – he realized around 20 murals and wall drawings across Europe, in cities like Brussels and Edinburgh, using mediums such as sketching and photography to document them. His metaphoric paintings are often realized in series, often interacting with the space around them by absorbing its characteristics.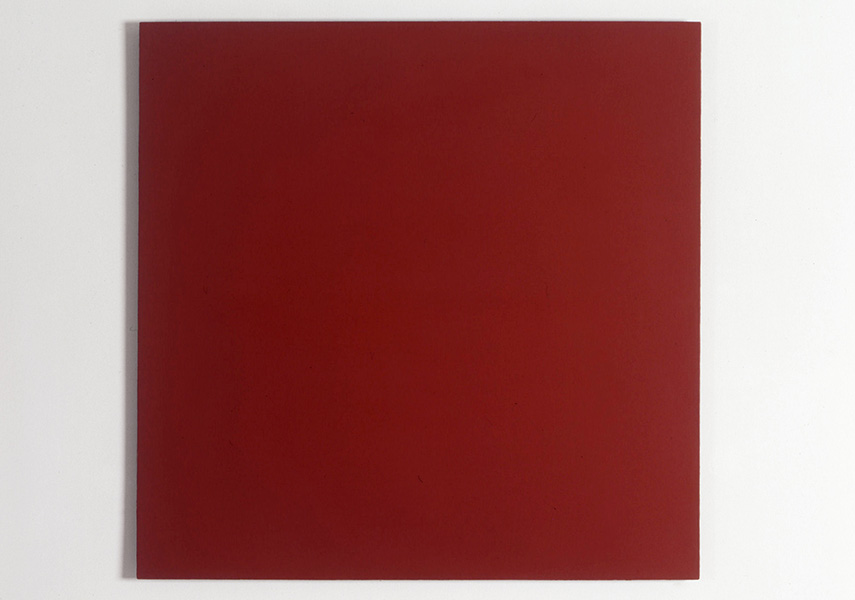 Palermo
German artist Palermo was born Peter Schwarze in 1943. After he and his twin brother were adopted, their name was changed to Heisterkamp. His chosen artist name, (Blinky) Palermo, refers to Frank "Blinky" Palermo, an American mafioso and boxing promoter. Between 1962 and 1967, he studied under Joseph Beuys at the Kunstakademie Düsseldorf, and had his first exhibition in 1966, at Galerie Friedrich & Dahlem in Munich. With Gerhard Richter, he submitted designs of sport facilities for the 1972 Olympic Games in Munich. His works participated in more than 70 shows, most of them posthumously, including at the 1975 São Paulo Biennial, Centre Pompidou in Paris in 1986 and the Serpentine Gallery in London in 2003. He died in 1977, aged 33, during his trip to the Maldives, under mysterious consequences that probably have to do with his drug use. His sudden death inspired artist Julian Schnabel to create the 1981 painting The Unexpected Death of Blinky Palermo in the Tropics.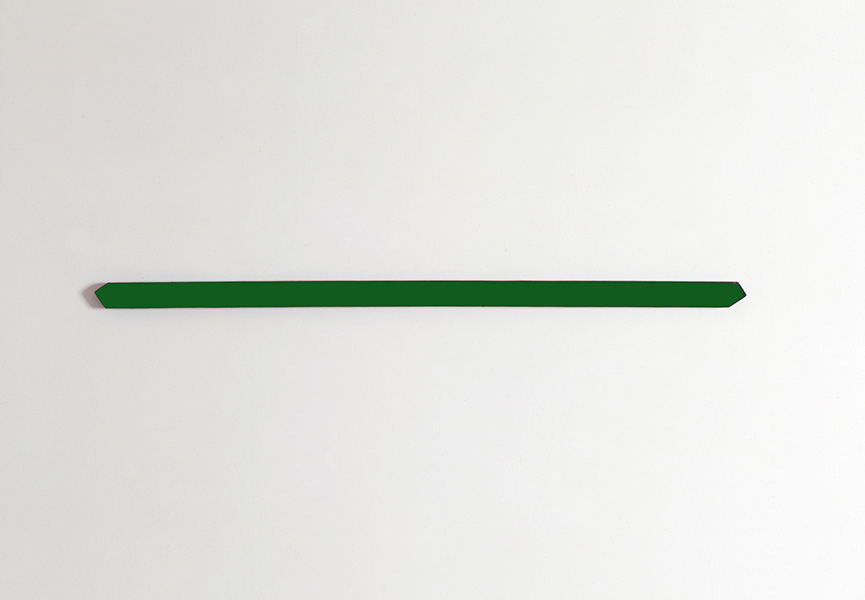 Palermo exhibition at David Zwirner
The Palermo exhibition at David Zwirner will feature exemplary pieces, such as three-dimensional forms interacting with gallery walls in many ways and floating in the limb between painting and sculpture. His fascination with the technicalities of an artwork, such as their creation, exhibition and reception, is a great part of his artistic visions. Included in the show will be Objekt mit Wasserwage (Object with Spirit Level), a canvas containing a leveling tool which witnesses Palermo's detailed installation and construction skills, together with the Metallbilder (Metal Pictures) – the aluminum paintings, and the large-scale works on paper that have not been exhibited since 1974.
Palermo: Works 1973 – 1976 will be on view at David Zwirner Gallery's 537 West 20th Street location in New York, USA, from February 26th until April 11th, 2015.
Like what you read? Sign up for My Widewalls and keep it up!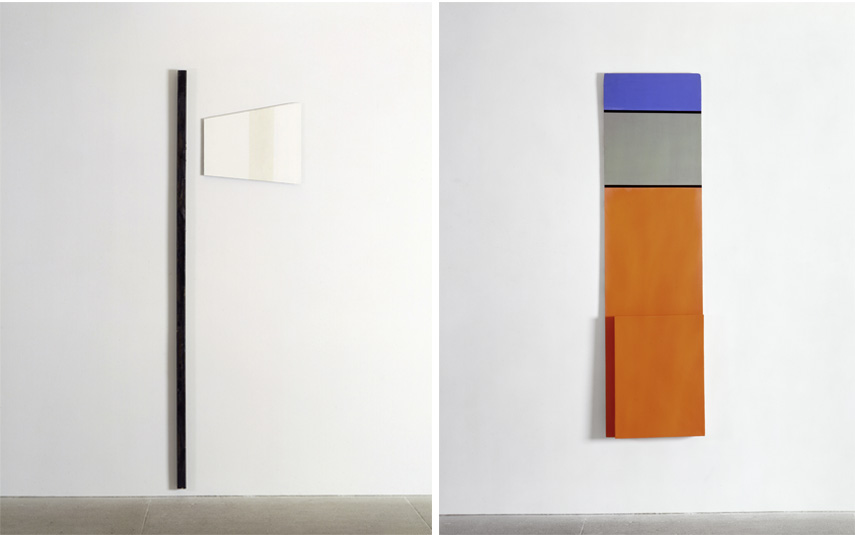 Featured images: Palermo – Objekt mit Wasserwaage (Object with Spirit Level), 1969-73 and Palermo – Osten-Westen III (East-West III), 1976. Images courtesy of David Zwirner Gallery.
[mc4wp_form]
Follow These Galleries
London, United Kingdom

New York City, United States

New York City, United States