Paloma Varga Weisz at Gladstone Gallery  
Gladstone Gallery, based in New York and Brussels, is one of the leading contemporary art galleries that represents more than thirty-five artists. One of the gallery's stars is a Dusseldorf based artist Paloma Varga Weisz, who started her career in the 80s, which led to the woodcarver training (for more works made through the practice of woodcarving click here) until 1990 in Garmisch-Partenkirchen. A widely talented artist is today most famous for her sculptures and drawings. In 2012, six of Varga Weisz's were acquired by and exhibited in the Museum of Modern Art, which brought the artist an additional recognition and respect in the field and among her colleagues. After series of solo and group shows all over Europe and USA, the multitalented artist is having her newest work being presented at Brussels' Gladstone Gallery at the exhibition entitled Bois Dormant opening today…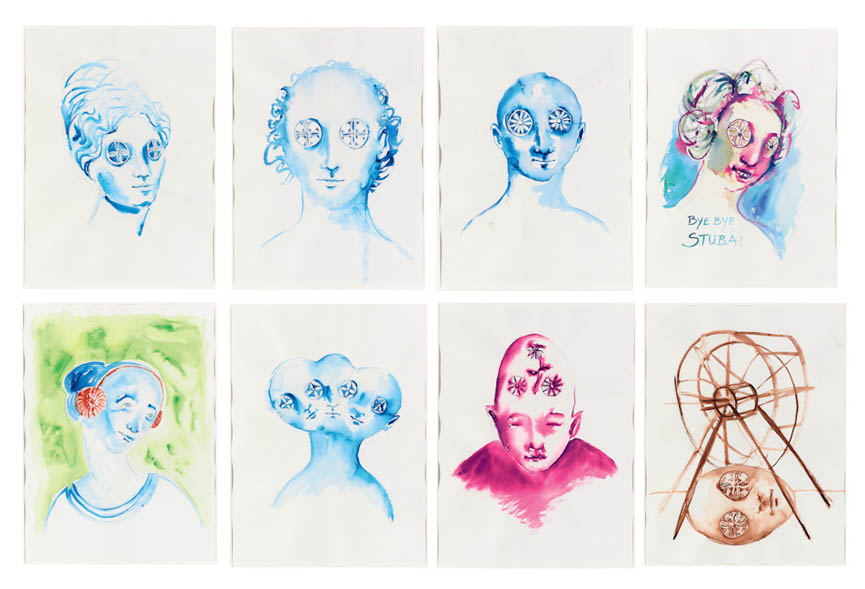 Varga Weisz's New Series of Wood Sculptures
Bois Dormant includes a series of wood sculptures (if you enjoy artworks made of wood, check out our articles Sambre in the Box and Ternion), held on floating shelves and in cabinets. Originally designed as a family townhome, the historically domestic space of the gallery served perfectly for the pragmatically designed displays, made of plain, untreated wood. This objects that they hold appear to be components of a memory or author's personal, private story, hung together in order to build up a narrative. In a single sculpture placed outside of these displays, a young child figure lies under a glass coffee table and looks up to a tea service arranged on it. Like the remaining presence of something that happened here in the past, this child is part realistic, part out of focus. Like a strong memory, it is temporally disconnected from the space in the present but continues to have a physical impact on it.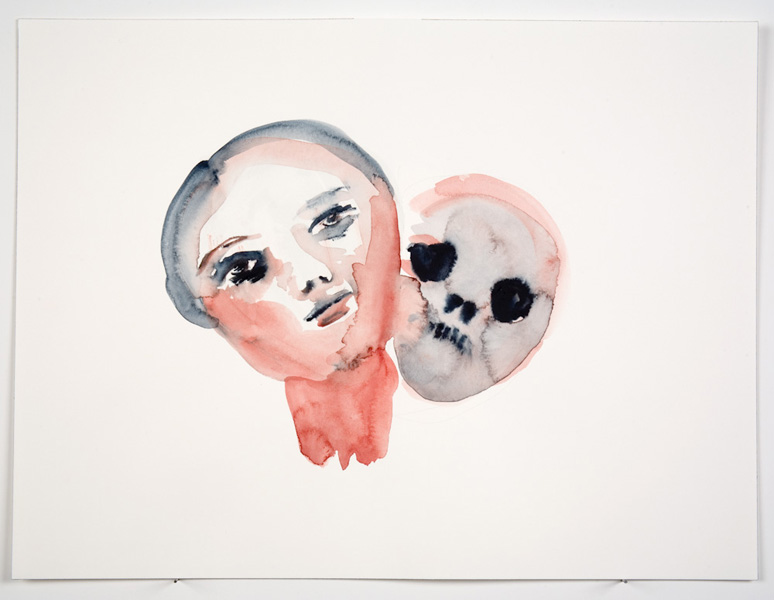 On View Until March
Gaston Bachelard wrote in The Poetics of Space, In the wardrobe there exists a center of order that protects the entire house against unwanted disorder. Similar to Bachelard's impression, Varga Weisz's Bois Dormant shelves, cabinets, and sculptures seem to reveal a personal system of classification developed to keep memories in order. The experience of seeing this psychological system in a physical manifestation is rather unsettling, since at the same time it relies on and lies outside of time and space. Even though the focus is on systematizing, cabinet doors are left ajar while other, similar gestures suggest openness or incompleteness. They allude to the paradox of giving order to temporal experiences: though such ordering is crucial, memories are inevitably altered by the progression of time, making a closed, complete system impossible.
Bois Dormant opens today, January 21 at Gladstone Gallery in Brussels and it will stay on view all the way until March 6, 2015.
If you want to know more about Paloma Varga Weisz's upcoming projects, sign up for My Widewalls today and for FREE!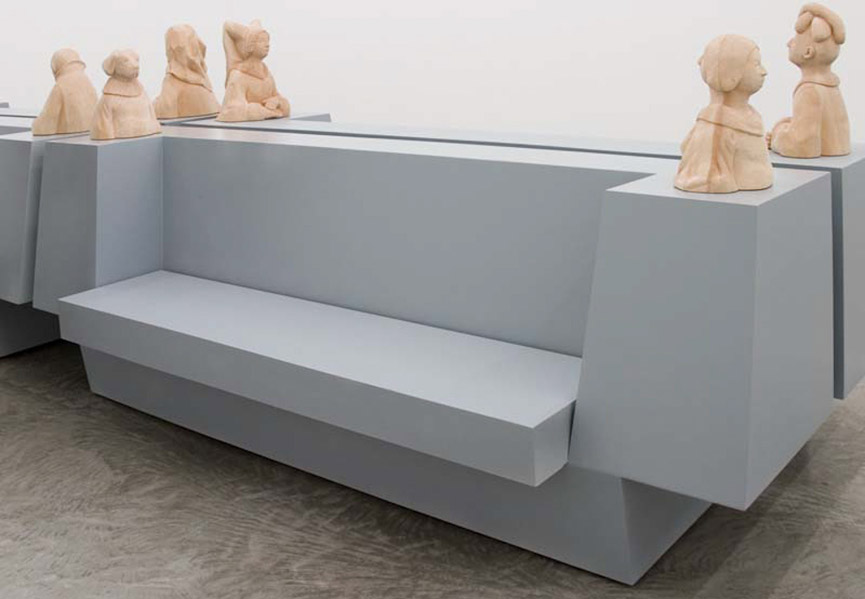 Featured image: Paloma Varga Weisz – Vater, jung, 2011.
All images are used for illustrative purpose only.
[mc4wp_form]