Group Exhibition Paper Party 3 at Galerie Le Feuvre Paris Brings New Ideas on Paper
Along with emergence of the discipline, it became evident that street art does not only belong to the streets. Paper Party, a survey of distinct styles that rely on street art, deals with the ambiguous nature of its exposition. Mural is the motif of the third Paper Party, only this time presented not merely through speculation, but rather as real scale content. In this year's edition Gallery Le Feuvre invites the authors to a different approach to the exhibition space, pertinent to their practice. Each artist will be given a single wall of the gallery to paint on, and thus none of the works on paper will be displayed on them.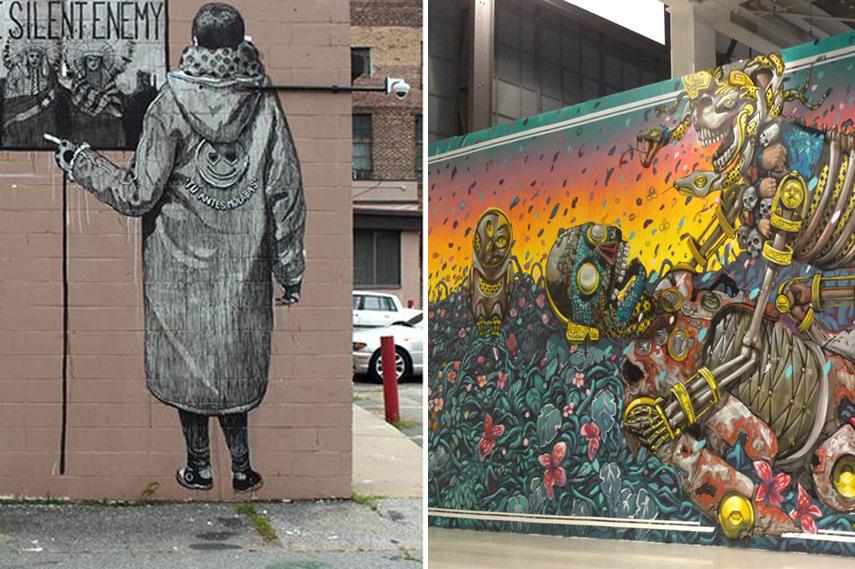 Correspondence of Styles
On the occasion of the latest edition of Paper Party, five artists will be presented. Pixel Pancho, Mist and Ella & Pitr, who perform from different aspects and backgrounds, have all contributed to the show in the past. This time their work will be featured in order to demonstrate their authentic techniques once again through genuine expression in gallery space. British artist Paul Insect is also familiar with the context of the gallery, as well as with art on the street, to which he approaches through a provoking pop style he is famous for. The exhibition invites Daniel Muñoz as well, better known under his alias San, to deal with the dystopian image of the anthropocene, which he often refers to throughout his work.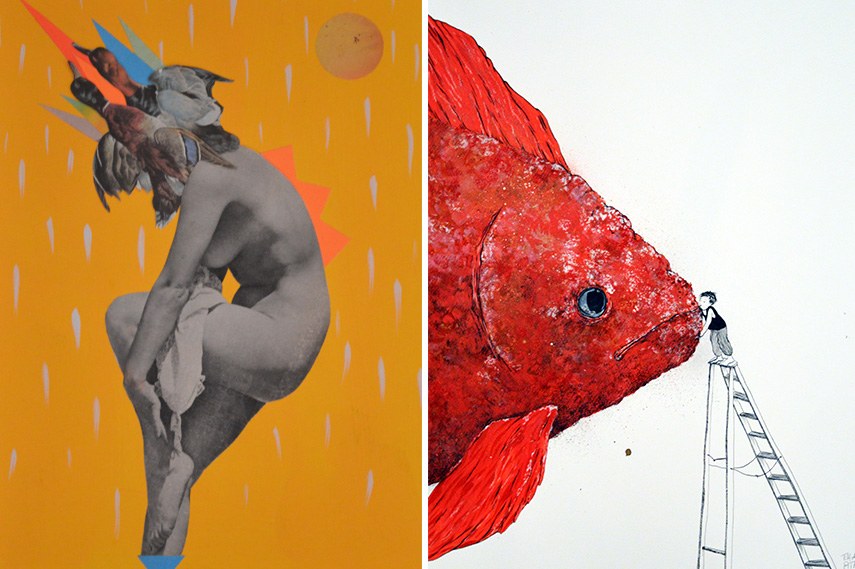 Both Scales Included
Five walls of the Parisian gallery, each of them six meters wide, with height of around four meters, will serve as adequate surface for the murals. Nevertheless, title of the exhibition being Paper Party, this exposition will also include artworks on paper, like the previous two. Neither of these works will be hung on the painted walls, so the gallery will provide special spaces for them to be exhibited properly.  Each artist will present between ten and fifteen works on paper.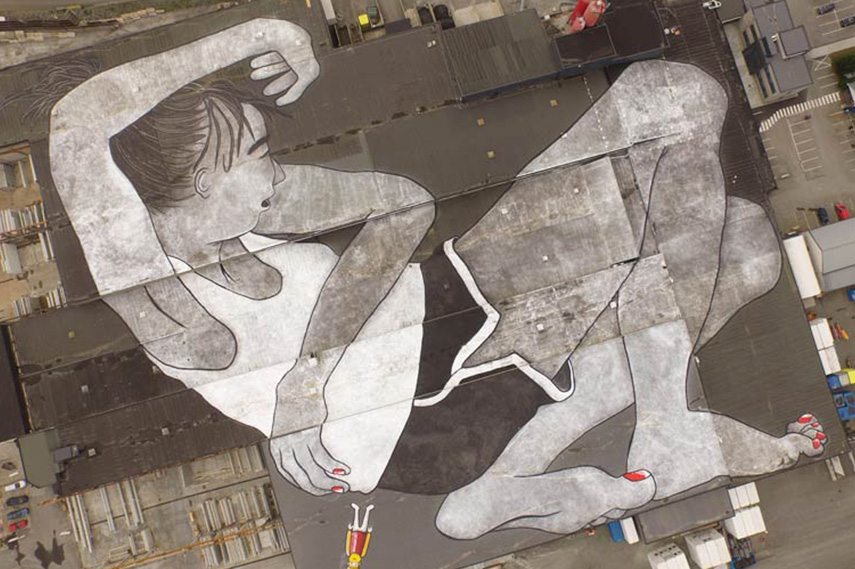 The Third Paper Party and the First Exhibition in 2016 at Le Feuvre, Paris
The exhibition is a sequel to the first two, Paper Party and Paper Party 2, which were respectively held in Paris and Geneva in 2012 and 2014. Both of the previous exhibitions managed to expose authenticity of relevant street artists' artworks, so this third one, along with its original format, is going to be a prominent upgrade, rather than a structural contrast. With Paper Party 3, Galerie Le Feuvre shows attachment to the represented artists, and demonstrates its endeavor to discover and exhibit new talents.
The murals will be complete in the gallery's interior a week before the opening, which is set for January 14 at 6 pm. Featured street artists will be there at the opening to get the (paper) party started. The show will be on display from January 14 until February 14, which is to say that this will be the first exhibition hosted by Le Feuvre in 2016.
Featured Images: Exhibition flyer; Portraits of the artists: Ella & Pitr, Daniel Muñoz San, Mist, Paul Insect.