Parentesi Aperte: Aris La macchia umana
The third exhibition within the Parentesi Aperte cycle (literal meaning "parenthesis open") dedicated to Italian artist Aris will take place in Milan's Studio D'Ars. This is the first solo show of this street artist, who participated in many group exhibitions in Italy and Europe. This exhibition cycle aims to unite the "open minds" of CT, 108, Aris, Giulio Vesprini and Gio Pistone (who took part in recent Christmas lighting show in Rome), forming a profound research of their personal lives, expressed outside the conventional cultural institutions.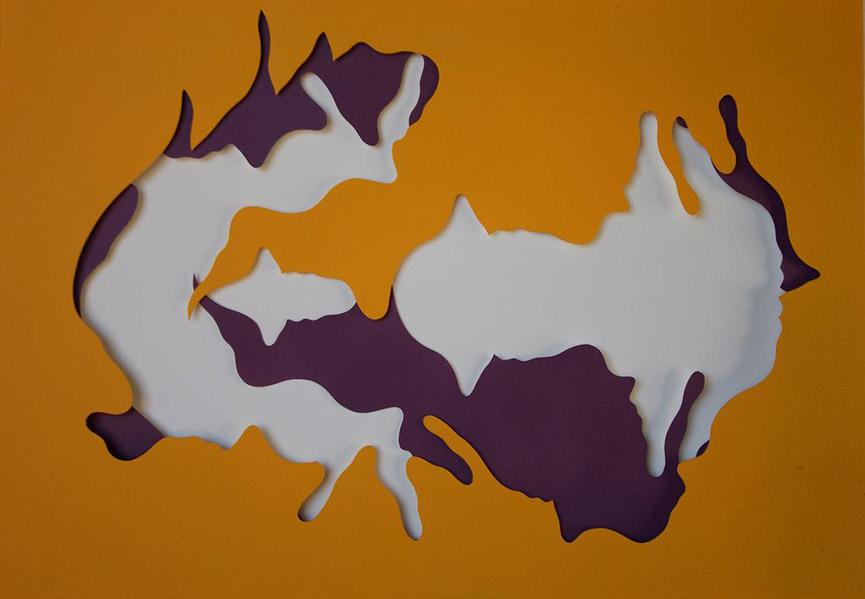 Aris: An Offbeat Mind
Aris is a very unconventional street artist, whose career started in 1993, back when he used trains and walls to paint. His initial idea was to explore the world of letters, and as his creativity developed, so did his forms and silhouettes. The search for a new piece of canvas – he stayed true to backgrounds such as trains, walls, fences and metal panels – made traveling a big part of his life and took him to different places across Italy, but also Spain, Russia, Poland and Germany, for instance. Aris wanted to reinvent the urban landscape and dedicate it to art, using the same material his surfaces were made of, to give his work symbolic meaning. His imagery depicts forgotten works and dream-like settings, where his characters and shapes tell a unique story.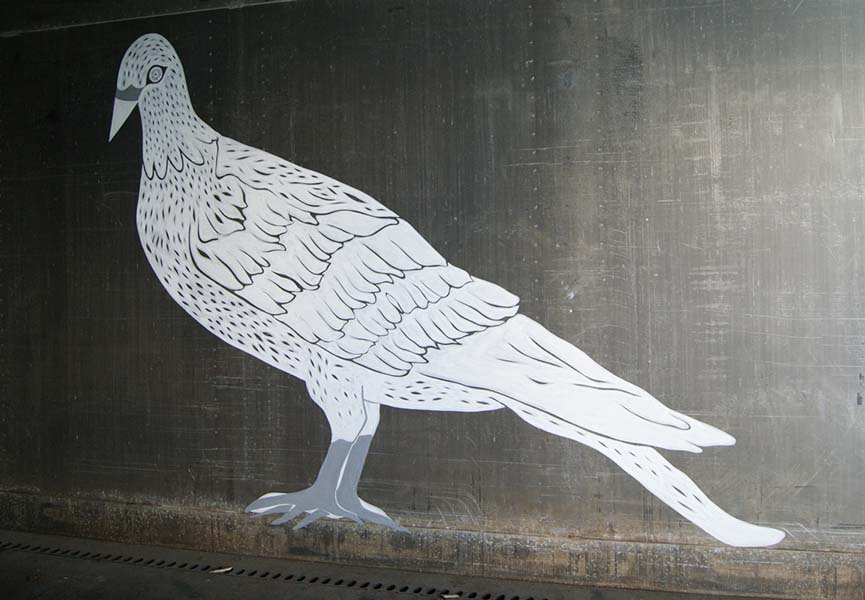 La Macchia Umana: The Human Stain
The originality of La Macchia Umana is one of the reasons Aris has stood out in the world of urban and contemporary art. His linings and usually monochromatic colors turn his works into a composition of "puppets", that interact with its canvas without destroying it – in fact, it gives it life. His shadows evoke the paintings on Ancient Greek pottery, except the stories he tells are far more left to viewers' imagination. His creativity seems to be continuous, and so are his fluid bodies, smoothly appearing on endless walls and train wagons that travel from place to place, carrying his message. From them, he passed onto paper, creating in-depth pieces, both physically and figuratively, made of layers and painted in uniform colors, presenting yet another state of mind and turning it into a complex beauty.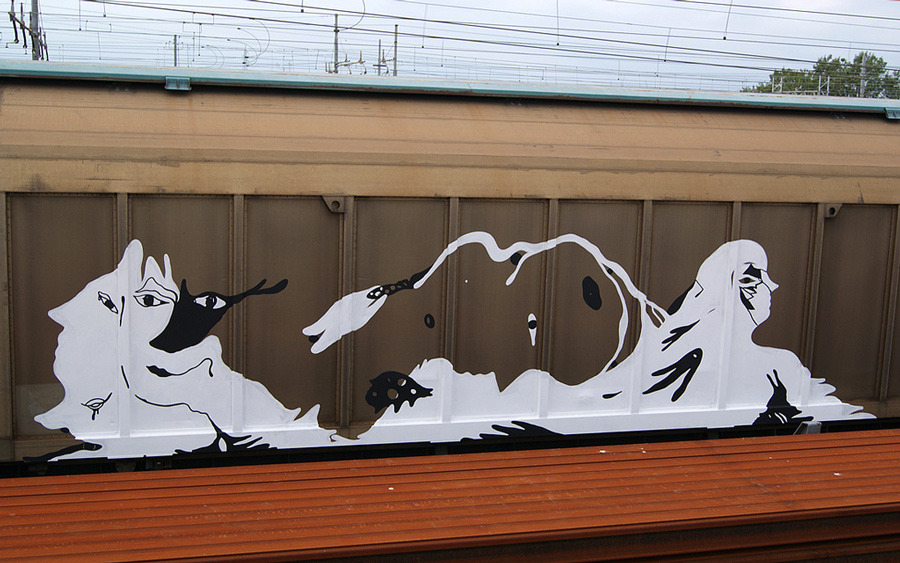 Parentesi Aperte of Five Contemporary Expressions
Parentesi Aperte represent a cycle of exhibitions dedicated to five Italian urban artists, aesthetically very different from one another. Their styles are various, but their goal is the same: to capture the notions of the European underground culture of the '90s, overcoming the physical obstacles they find in nature, each in their own way. They all offer their own visions of the world, in terms of urban art of today, standing shoulder to shoulder with other European creative forces. The viewers will have the opportunity to witness pure artistic process of transforming life experiences into elaborated artworks. Parentesi Aperte: Aris La Macchia Umana opens on January 20th at Studio D'Ars in Milan, Italy. It will close on February 20th 2015.
Sign up for My WideWalls today! Because you love street art as much as we do.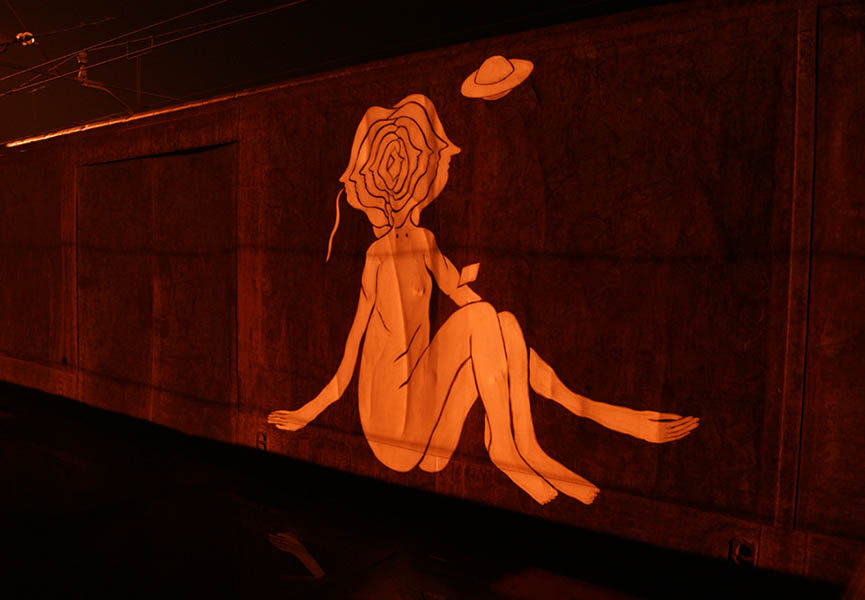 Images courtesy of Studio D'Ars.
[mc4wp_form]