Paris Photo 2018 to Bring a Rich and Diverse Selection of Photography Once More
One of the most anticipated international photography events of the year, Paris Photo returns to the Grand Palais this November for its 22nd edition. The official image of Paris Photo 2018 is a work by Mickalene Thomas.
The 2018 edition of Photo Paris will offer a rich and diverse selection of photography, bringing together 167 galleries and 31 international publishers. In addition to PRISMES and Film, the fair will also inaugurate a new sector, Curiosa that will present an in-depth look at a specific topic or theme in photography each year.
Complementing the display of galleries and publishers, the event has prepared an eclectic artistic program comprised of special exhibitions, Platform conversations and Artist Talks.
Welcoming artists, gallerists, collectors and art enthusiasts, Paris Photo will be a wonderful place of discovery and rediscovery.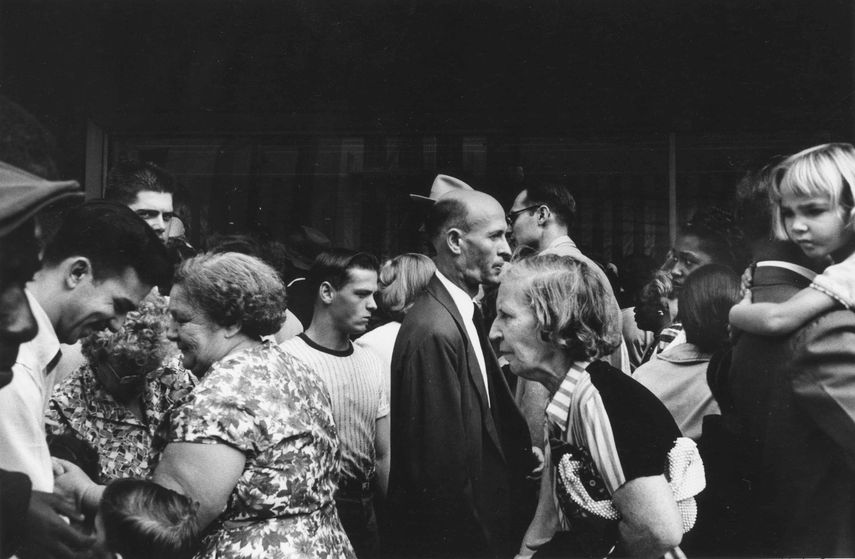 Paris Photo 2018 Exhibitors
The 22nd edition of Paris Photo welcomes 198 exhibitors from 38 countries, exhibited across 5 sectors. The display offers the largest panorama of premium photographic artworks available on the market today.
The Main Sector will feature galleries such as Danziger from New York, a leading photography gallery since the 1980s; Galerie Du Jour – agnès b from Paris, presenting and promoting work of major photographers since 1984; Edwynn Houk from New York and Zurich, a gallery specializing in masters of twentieth-century photography; Camera Work from Berlin, specializing in contemporary photography and vintage masterworks; Howard Greenberg from New York, highlighting the world's photography masters from Pictorialism to Modernism; and Michael Hoppen from London, showcasing established and up-and-coming fine art photographers; among others.
Paris Photo will feature 29 solo shows by artists such as Ari Marcopoulos, presented by Frank Elbaz from Paris and Dallas, David Goldblatt, presented by Goodman from Johannesburg and Cape Town, Guy Bourdin, presented by Louise Alexander from Porto Cervo, and Axel Hütte, presented by Nikolaus Ruzicska from Salzburg, among others; as well as 11 duo shows, such as Guy Martin and Simon Norfolk, presented by Benrubi from New York; Shosuke Sekioka and Yoho Tsuda, presented by Mem from Tokyo; and Asger Carlsen and Peter Funch, presented by V1 from Copenhagen; among others.
On view at Salon d'Honneur, the PRISMES sector brings together a curated selection of galleries showcasing exceptional large-format, series, and installation projects exploring the photographic medium in its most diverse forms and practices. It includes Baril from Cluj-Napoca, presenting works by Cristi Puiu, Hamiltons from London, presenting works by Daido Moriyama, and Lume from São Paulo, presenting works by Ana Vitória Mussi, among others.
Covering 210m of the main floor under the Balcony of the Salon d'Honneur, the new CURIOSA sector will focus on erotica this year. It will feature images which challenge our gaze on the fantasized and fetishized body, tackling relations of power and domination, and gender issues. The sector will feature works by Robert Mapplethorpe, presented by LUNN from Paris, Kenji Ishiguro & Daido Moriyama, presented by Akio Nagasawa from Tokyo, Nobuyoshi Araki, presented by Over the Influence from Los Angeles and Jo Ann Callis, presented by Miranda & Rose Gallery from Santa Monica and Paris, among others.
Highlighting the relationship between still and moving images, the FILM sector, curated by Matthieu Orléan, will present a selection of film and artist video projects proposed by exhibitors such as Baudoin Lebon from Paris, Cecile Fakhoury from Abidjan, Goodman from Johannesburg and Lelong & Co from Paris, among others.
The List of Exhibitors at Grand Palais
GALLERIES - MAIN SECTOR/PRISMES/CURIOSA/FILM
127 Marrakech*
ACB Budapest
AKIO NAGASAWA Tokyo
ANHAVA Helsinski*
ANITA BECKERS Frankfurt-am-Main
ART+TEXT Budapest*
ASYMETRIA Warsaw
ATLAS London
AUGUSTA EDWARDS London
BARIL Cluj-Napoca*
BAUDOIN LEBON Paris
BENDANA | PINEL Paris
BENE TASCHEN Köln
BENRUBI New York
BERNHARD Zurich*
BERTRAND GRIMONT Paris
BINOME Paris
BRAVERMAN Tel Aviv*
BRUCE SILVERSTEIN New York
BRYCE WOLKOWITZ New York
CAMERA OBSCURA Paris
CAMERA WORK Berlin
CARLIER | GEBAUER Berlin
CARLOS CARVALHO Lisbon
CAROLINE SMULDERS Paris
CASEMORE KIRKEBY San Francisco*
CATHARINE CLARK San Francisco
CATINCA TABACARU New York / Harare *
CÉCILE FAKHOURY Abidjan*
CHARLES ISAACS New York
CHRISTOPHE GAILLARD Paris
CHRISTOPHE GUYE Zurich
CIPA Beijing*
CLÉMENTINE DE LA FÉRONNIÈRE Paris*
COMPANY New York*
CONTRASTO Milan
CRONE Vienna
DANIEL BLAU Munich
DANZIGER New York
PARIS PHOTO 2018 INDEX 19 SEPT 2018
DU JOUR AGNÈS B. Paris
EAST WING Doha
EDWYNN HOUK New York / Zurich
ENRICO ASTUNI Bologna*
ERIC DUPONT Paris
ESTHER WOERDEHOFF Paris
ETHERTON Tucson
FELDBUSCH WIESNER RUDOLPH Berlin
FIFTY ONE Antwerp
FISHEYE Paris*
FLOWERS London / New York
FRAENKEL San Francisco
FRANÇOISE PAVIOT Paris
FRANK ELBAZ Paris / Dallas*
GAGOSIAN New York / Beverly Hills / San Francisco / London / Paris / Roma /
Athens / Geneva / Hong Kong
GILLES PEYROULET & CIE Paris
GITTERMAN New York
GOODMAN Johannesburg / Cape Town*
GRÉGORY LEROY Paris
HACKELBURY London*
HAMILTONS London
HANS P. KRAUS JR. New York
HENRIQUE FARIA New York / Buenos Aires
HOWARD GREENBERG New York
HUXLEY-PARLOUR London*
IBASHO Antwerp*
IN CAMERA Paris
INDA Budapest*
IN SITU Paris*
INVISIBLE EXPORTS New-York*
JACKSON Atlanta
JAMES HYMAN London
JEAN-KENTA GAUTHIER Paris
JHB New York*
JOAN PRATS Barcelone
JOHANNES FABER Vienna
JORGE MARA - LA RUCHE Buenos Aires
JUANA DE AIZPURU Madrid
JULIAN SANDER Köln
KARSTEN GREVE Paris / Köln / St. Moritz
KEITH DE LELLIS New York*
KICKEN Berlin
KLEMM'S Berlin
KUCKEI + KUCKEI Berlin*
L'AGENCE À PARIS Paris*
LE RÉVERBÈRE Lyon
LELONG & CO Paris
LES DOUCHES Paris
LES FILLES DU CALVAIRE Paris
LIA RUMMA Milano / Napoli
LOKAL_30 Warsaw*
LOOCK Berlin
LOUISE ALEXANDER Porto Cervo
PARIS PHOTO 2018 INDEX 19 SEPT 2018
LUISOTTI Santa Monica
LUME São Paulo*
LUMIÈRE DES ROSES Montreuil
LUNN Paris*
M97 Shanghai
MAGDA DANYSZ Paris*
MAGNIN-A Paris
MAGNUM Paris
MARC SELWYN Beverly Hills*
MARTIN ASBÆK Copenhagen
MAUBERT Paris
MELANIE RIO FLUENCY Nantes
MEM Tokyo
METRONOM Modena*
MICHAEL HOPPEN London
MIRANDA Paris*
MIYAKO YOSHINAGA New York
NAILYA ALEXANDER New York
NAP Tokyo
NATHALIE OBADIA Paris / Brussels
NIKOLAUS RUZICSKA Salzburg*
NORDENHAKE Berlin
ODILE OUIZEMAN Paris
ONLY PHOTOGRAPHY Berlin
OVER THE INFLUENCE Los Angeles / Hong Kong*
PACE/MACGILL New York / Beijing / Geneva / Hong Kong / London / Palo Alto /
Seoul
PACI Brescia / Porto Cervo
PARIS-BEIJING Paris
PARROTTA Köln
PARTICULIÈRE / FOUCHER-BIOUSSE Paris / Brussels
PATRICIA CONDE Mexico*
PETER FETTERMAN Santa Monica
PHOTO & CONTEMPORARY Turin
POLARIS Paris
POLKA Paris
PRISKA PASQUER Köln*
PROJECT 2.0 The Hague
PURDY HICKS London
RICHARD SALTOUN London
ROBERT HERSHKOWITZ Lindfield / London
ROBERT KOCH San Francisco
ROBERT MANN New York
ROBERT MORAT Berlin
ROCIOSANTACRUZ Barcelona
ROSEGALLERY Santa Monica*
RX Paris
SAGE Paris
SATOR Paris
SCHOOL OLIVIER CASTAING Paris
SILK ROAD Tehran
SIT DOWN Paris
SOPHIE SCHEIDECKER Paris
SPRINGER Berlin
PARIS PHOTO 2018 INDEX 19 SEPT 2018
STEINEK Vienna*
STEPHAN WITSCHI Zurich
STEPHEN DAITER Chicago
STEVEN KASHER New York
STEVENSON Cape Town / Johannesburg
SUZANNE TARASIEVE Paris
TAIK PERSONS Berlin
TAKA ISHII Tokyo / Paris / New York
TANIT Beirut / Munich
TEMPLON Paris / Brussels
THE THIRD GALLERY AYA Osaka*
THOMAS ZANDER Köln
TOLUCA Paris
TRAPÉZ Budapest
V1 Copenhagen
VAN DER GRINTEN Köln
VINTAGE Budapest
VU' Paris
XIPPAS Paris / Geneva / Montevideo
YANCEY RICHARDSON New York
YOSSI MILO New York
YUMIKO CHIBA Tokyo
PUBLISHERS & ART BOOK DEALERS - BOOK SECTOR
ACTES SUD Arles
AKIO NAGASAWA Tokyo
ANDRÉ FRÈRE Marseille
APERTURE FOUNDATION New York
BENRIDO Kyoto
BESSARD Paris
BOOKSHOP M Tokyo
DAMIANI Bologne
DELPIRE Paris
DEWI LEWIS Stockport
FILIGRANES Paris
GOLIGA Tokyo
HARPER'S East Hampton
HATJE CANTZ Berlin
KAPH Beirut*
KEHRER Heidelberg
KERBER Berlin
KOMIYAMA Tokyo
L'ARTIERE Bologna / Paris*
LE BEC EN L'AIR Marseille
LES YEUX OUVERTS Fontainebleau
LIVRARIA MADALENA São Paulo
MACK London
PHOTOSYNTHÈSES Paris
RADIUS Santa Fe*
RM Mexico
STEIDL Gottingen
PARIS PHOTO 2018 INDEX 19 SEPT 2018
TASCHEN Paris
TBW Oakland*
TEXTUEL Paris
XAVIER BARRAL Paris
The Fair Program
This year, Paris Photo will honor women photographers in a special show curated by Fannie Escoulen, an independent curator. Taking will take the form of an itinerary entitled Elles x Paris Photo, the show will feature a selection of one hundred artworks, from the beginning of photography to the inevitable feminists of the 70s, also marked by the discovery of promising young contemporary artists.
Paris Photo will also present a selection from the McEvoy Family Collection in a show titled shego/hego/ego, including works by Dawoud Bey, Anne Collier, William Eggleston, Robert Mapplethorpe, Sigmar Polke, Cindy Sherman, and Laurie Simmons, among others.
First initiated in November 2012 by Aperture Foundation and Paris Photo, The PhotoBook Awards will once again celebrate the photobook's contribution to the evolving narrative of Photography. On November 9th, the event will award three prizes – First PhotoBook, PhotoBook of the Year, and Photography Catalogue of the Year. The thirty-five shortlisted titles will be exhibited at the fair. The PhotoBook Awards is only one of the many prizes which will be awarded at the event.
An experimental forum held in the Grand Palais Auditorium on the upper level, the Platform will present a series of conversations is led by invited guests along diverse axes, while The Artist Talks will be exclusively dedicated to editorial projects by artists, who will share them with the public in a set format of 10 minutes followed by a period of Q/A.
The Location of Paris Photo 2018 – Grand Palais
Practical Information for Paris Photo 2018
Paris Photo 2018 will take place at the Grand Palais in Paris France from November 8th until November 11th, 2018. The Opening reception, upon invitation only, will be held on November 7th, while the Press Opening will be held between 3 to 9: 30 p.m.
The Fair will be open to the public from 12 to 8 p.m each day, except on Sunday when it will be open until 7 p.m.
The price of the Entry Ticket will be 30 €, (32 € during the weekend), the Pack Entry Ticket (excluding Week-End) + CATALOGUE 2018 will be 47 €, while the Student Entry Ticket will be 15 €.
For more information, visit the official website of the fair.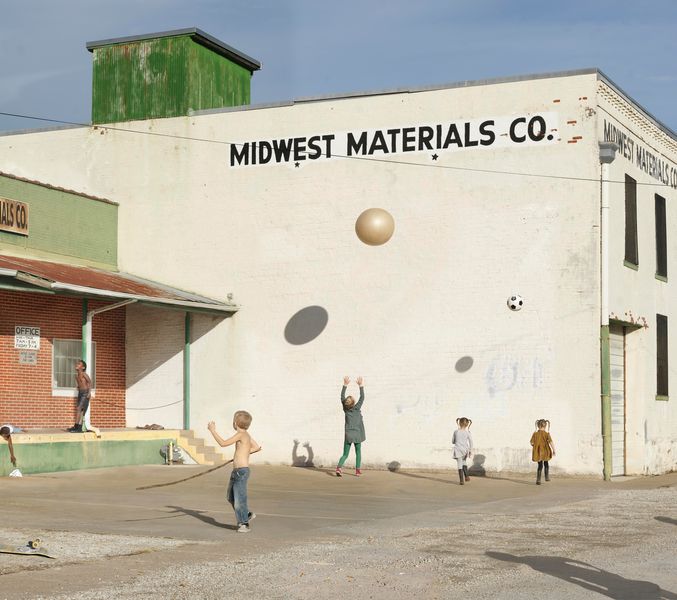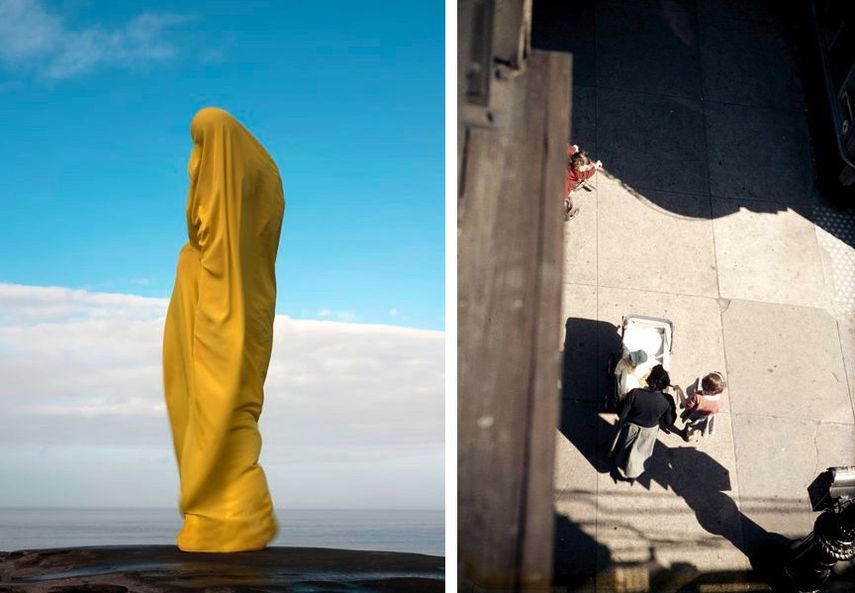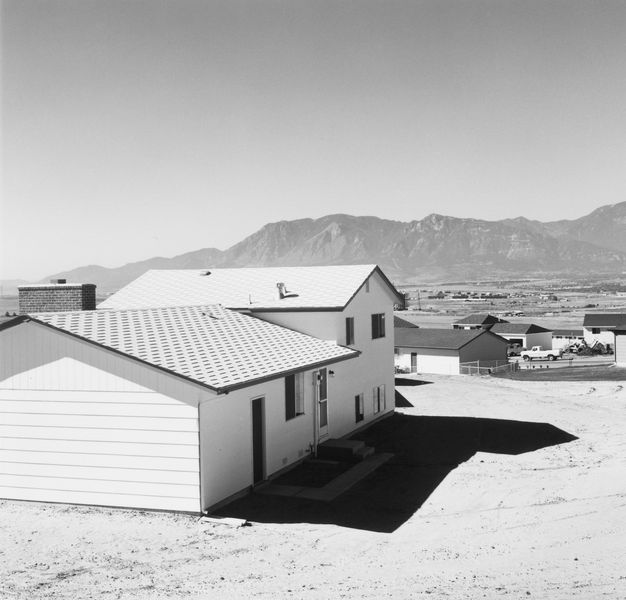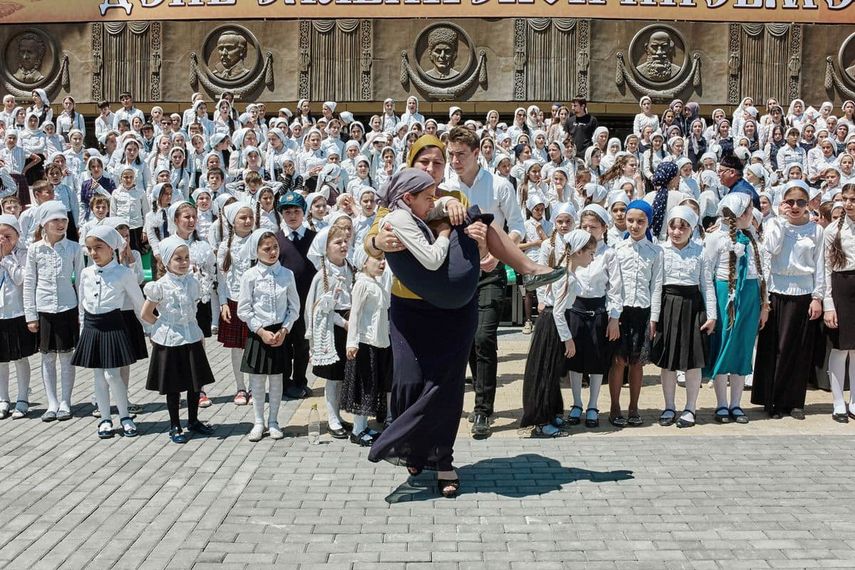 Featured image: Harry Gruyaert – Synagogue, Moscou, Russie, 1989; 0,80 x 1,20 – Archival Pigment Print. Harry Gruyaert : courtesy galerie du jour agnès b. Roger Eberhard – 100th Meridian, USA, 2018; 180cm x 150cm – Pigment Print. Courtesy of Roger Eberhard / Robert Morat Galerie; Pieter Hugo – Untitled, San Francisco, 2014, 2014. 82.5 x 109.8 cm – c-print. The artist. Courtesy of Stevenson, Cape Town and Johannesburg; Oli Kellett – Cross Road Blues (Hubbard St, Chicago), 2017. 152.4 x 190.5 cm – Archival Pigment Print. Courtesy of Oli Kellett : Courtesy HackelBury Fine Art. All images courtesy of Paris Photo.