Browsing Through an Exquisite Selection of Photography at Paris Photo 2019
One of the most anticipated international photography events of the year, Paris Photo returns to the Grand Palais this November for its 23rd edition. The largest international art fair dedicated to the photographic medium, Paris Photo 2019 will offer collectors and enthusiasts the most diverse and qualitative presentation of photography-driven projects today.
This year, the fair will welcome 213 exhibitors in all sectors, 52 new galleries compared to 2018 of which 33 first-ever participants. It will bring together leading galleries showcasing historical and contemporary artworks from modern masters to young talents, as well as specialized publishers and art book dealers presenting unique and rare editions.
Additionally, the program will include a range of solo and duo shows, special projects, awards and immersive conversations programs.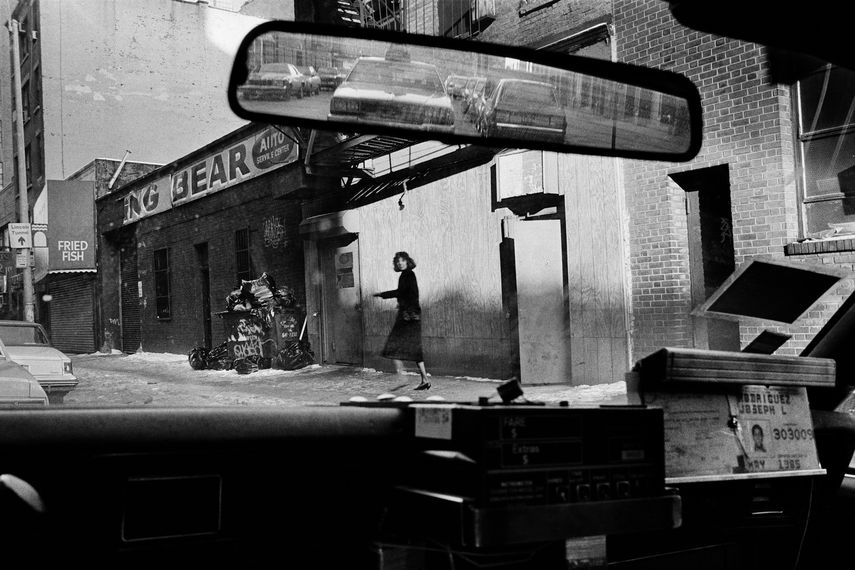 Paris Photo 2019 Exhibitors
In 2019, Paris Photo will bring together 213 exhibitors from 31 countries, spread across 5 sectors offering visitors the largest panorama of premium photographic artworks available on the market today.
Within the Main Gallery Sector, the fair will gather a range of returning galleries such as ATLAS from London, embracing photography in all forms, with extensive holdings of works by 20th-century masters as well as a diverse range of contemporary photographers; BRUCE SILVERSTEIN from New York, focusing on the representation of an international roster of contemporary artists as well as established artists of great influence; CARLOS CARVALHO from Lisbon, supporting and promoting not only the work of a successful generation of artists but also established ones; HOWARD GREENBERG from New York, featuring a vast and ever-changing collection of some of the most important photographs in the medium; and GOODMAN from Johannesburg, Cape Town and London, representing artists whose work confronts entrenched power structures and inspires social change; but also newcomer ones such as BLINDSPOT from Hong Kong, representing both emerging and established artists, mainly from Hong Kong and the region but also beyond; GALERIST from Istanbul, nurturing the careers of distinguished Turkish contemporary artists and introducing their work to a global audience; and HAUSER & WIRTH from Zurich, London, New York, Los Angeles, Hong Kong, Somerset and St. Moritz, representing over 75 artists and estates who have been instrumental in shaping its identity over the past quarter century; among others.
Within the curated Prismes sector, Paris Photo will gather 14 galleries showcasing exceptional large-format, series, and installation projects exploring the photographic medium in its most diverse forms and practices, including ANNIE GENTILS from Antwerp featuring Marie Cloquet, GUILLAUME from Paris featuring Jérémie Lenoir and SPAZIO NUOVO from Rome featuring Marco Maria Zanin.
Inaugurated in 2018, the Curiosa sector will this year address photography's increasingly unstable relationship to the physical world, illuminating the multiple realities of human experience. Among 14 exhibitors within the sector are CIBRIÁN from San Sebastian featuring Leandro Feal, David Meskhi at KORNFELD from Berlin and UN-SPACED from Paris with the works of Thomas Hauser on display.
The fair will also present 33 publishers within the Book Sector, as well as the FILM sector with films exploring the intimate and diverse relationship between photography and moving image.
The List of Exhibitors
Galleries:
MAIN SECTOR
127 Marrakech 
1900-2000 Paris* 
ACB Budapest 
AIR DE PARIS Paris* 
AKIO NAGASAWA Tokyo 
ALAIN GUTHARC Paris* 
ALARCON CRIADO Sevilla* 
ALINE VIDAL Paris* 
ANITA BECKERS Frankfurt-am-Main 
ANNE-SARAH BÉNICHOU Paris* 
ART+TEXT Budapest 
ATLAS London 
AUGUSTA EDWARDS London 
BAUDOIN LEBON Paris 
BENDANA|PINEL Paris 
BENE TASCHEN Cologne 
BERTRAND GRIMONT Paris 
BINOME Paris 
BLINDSPOT Hong Kong* 
BRAVERMAN Tel Aviv 
BRUCE SILVERSTEIN New York 
CAMERA OBSCURA Paris 
CAMERA WORK Berlin 
CARLIER|GEBAUER Berlin / Madrid 
CARLOS CARVALHO Lisbon 
CAROLINE SMULDERS Paris 
CASEMORE KIRKEBY San Francisco 
CHARLES ISAACS New York 
CHRISTOPHE GUYE Zurich 
CIPA Beijing 
CLÉMENTINE DE LA FÉRONNIÈRE Paris 
DANIEL BLAU Munich 
DANZIGER New York 
DEL CEMBALO Rome* 
DIE MAUER Prato* 
DIRIMART Istanbul* 
DIX9 – HÉLÈNE LACHARMOISE Paris 
DOMINIQUE FIAT Paris* 
DU JOUR AGNÈS B. Paris 
EDWYNN HOUK New York / Zurich 
ELVIRA GONZÁLEZ Madrid* 
ENGLAND & CO London* 
EQUINOX Vancouver* 
ERIC DUPONT Paris 
ESTHER WOERDEHOFF Paris 
ETHERTON Tucson 
FAHEY/KLEIN Los Angeles* 
FELDBUSH WIESNER RUDOLPH Berlin 
FIFTY ONE Antwerp 
FILOMENA SOARES Lisbon* 
FLOWERS London / New York 
FRAENKEL San Francisco 
FRANÇOISE PAVIOT Paris 
GAGOSIAN New York / Beverly Hills / San Francisco / London / Paris / Roma / Athens / Geneva / Hong Kong 
GALERIST Istanbul* 
GILLES PEYROULET & CIE Paris 
GITTERMAN New York 
GOODMAN Johannesburg / Cape Town / London 
GRÉGORY LEROY Paris 
HACKELBURY London 
HAMILTONS London 
HANS P. KRAUS JR. New York 
HAUSER & WIRTH Zurich / London / New York / Los Angeles / Hong Kong / Somerset / St. Moritz* 
HENRIQUE FARIA New York 
HOWARD GREENBERG New York 
HUXLEY-PARLOUR London 
IBASHO Antwerp 
IN CAMERA Paris 
JACKSON Atlanta 
JAMES HYMAN London 
JEAN-KENTA GAUTHIER Paris 
JENKINS JOHNSON San Francisco* 
JOHANNES FABER Vienna 
JUANA DE AIZPURU Madrid 
JULIAN SANDER Cologne 
KAHMANN Amsterdam* 
KARSTEN GREVE Paris / Cologne / St. Moritz 
KICKEN Berlin 
KLEMM'S Berlin 
KUCKEI + KUCKEI Berlin 
LAURENCE MILLER New York* 
LE RÉVERBÈRE Lyon 
LELONG & CO. Paris / New York 
LES DOUCHES Paris 
LES FILLES DU CALVAIRE Paris 
LOOCK Berlin 
LOUISE ALEXANDER Porto Cervo / Los Angeles 
LUIS ADELANTADO Valencia* 
LUISOTTI Santa Monica 
LUME Sao Paulo 
LUMIÈRE DES ROSES Montreuil 
LUNN Paris 
M97 Shanghai 
MAGNIN-A Paris 
MAGNUM Paris 
MARIANE IBRAHIM Chicago* 
MARTIN ASBÆK Copenhagen 
MAUBERT Paris 
MELANIE RIO Nantes 
MEM Tokyo 
MICHAEL HOPPEN London 
NAILYA ALEXANDER New York 
NAP Tokyo 
NATHALIE OBADIA Paris / Brussels 
NICHOLAS METIVIER Toronto* 
NIKOLAUS RUZICSKA Salzburg 
NORDENHAKE Berlin / Stockholm / Mexico City 
ONLY PHOTOGRAPHY Berlin 
PACE/MACGILL New York / Beijing / Geneva / Hong Kong / London / Palo Alto / Seoul 
PACI Brescia / Porto Cervo 
PARIS-BEIJING Paris 
PARROTTA Cologne / Bonn 
PATRICIA CONDE Mexico City 
PERSONS PROJECTS / HELSINKI SCHOOL Berlin 
PETER FETTERMAN Santa Monica 
PHOTO & CONTEMPORARY Turin 
PHOTON Ljubljana* 
POLKA Paris 
PRISKA PASQUER Cologne 
RICHARD SALTOUN London 
ROBERT HERSHKOWITZ Lindfield / London 
ROBERT KOCH San Francisco 
ROBERT MANN New York 
ROBERT MORAT Hamburg 
ROCIOSANTACRUZ Barcelona 
ROLF ART Buenos Aires* 
RX Paris 
SAGE Paris 
SIES + HÖKE Dusseldorf* 
SILK ROAD Tehran 
SIT DOWN Paris 
SOPHIE SCHEIDECKER Paris 
SOUS LES ETOILES New York* 
SPRINGER Berlin 
STALEY-WISE New York* 
STENE PROJECTS Stockholm* 
STEPHEN BULGER Toronto* 
STEPHEN DAITER Chicago 
STEVENSON Cape Town / Johannesburg 
SUZANNE TARASIEVE Paris 
TAKA ISHII Tokyo 
THE PILL Istanbul* 
THE THIRD GALLERY AYA Osaka 
THOMAS ZANDER Cologne 
TOBE Budapest* 
TOLUCA Paris 
V1 Copenhagen 
VAN DER GRINTEN Cologne 
VINTAGE Budapest 
VINTAGE WORKS Chalfont* 
VON LINTEL Los Angeles* 
VU' Paris 
XIPPAS Paris / Brussels / Geneva / Montevideo 
YANCEY RICHARDSON New York 
YOSHIAKI INOUE Osaka* 
YOSSI MILO New York 
YUMIKO CHIBA Tokyo 
PRISMES SECTOR
ANNIE GENTILS Antwerp* - Marie Cloquet 
FEDERICO LUGER Milan* - Igor Eŝkinja 
FISHEYE Paris - Stéphane Lavoué 
GUILLAUME Paris* - Jérémie Lenoir 
HATJE CANTZ Berlin & THE RAVESTIJN Amsterdam* - Inez & Vinoodh 
INDA Budapest - Marianne Csáky 
JECZA Timisoara* – SubREAL group 
MARIANE IBRAHIM Chicago* - Zohra Opoku 
METRONOM Modena – Olaf Breuning 
PURDY HICKS London - Susan Derges 
SPAZIO NUOVO Rome* - Marco Maria Zanin 
THIERRY BIGAIGNON Paris* - Yannig Hedel 
THIS IS NO FANTASY Fitzroy* - Yhonnie Scarce 
XIPPAS Paris - Joel Sternfeld 
CURIOSA SECTOR
ANCA POTERASU Bucharest* - Olivia Mihălţianu 
BINOME Paris - Marie Clerel 
CIBRIÁN San Sebastian* – Leandro Feal 
DEROUILLON Paris* - Roman Moriceau 
ESPACIO VALVERDE Madrid* - Alfredo Rodriguez 
FISHEYE Paris - Morvarid K 
FRIDMAN New York* - Nate Lewis 
INTERVALLE Paris* - Elsa Leydier 
KORNFELD Berlin* - David Meskhi 
LA FOREST DIVONNE Paris* - Elsa & Johanna 
MADÉ Paris* - Marguerite Bornhauser 
OVER THE INFLUENCE Los Angeles - Nydia Blas 
ROLF ART Buenos Aires* - Andrés Denegri 
UN-SPACED Paris* – Thomas Hauser 
PUBLISHERS AND ART BOOKS DEALERS
5UHR30.COM Cologne* 
ACTES SUD Arles 
AKIO NAGASAWA Tokyo 
ANDRÉ FRÈRE ÉDITIONS Marseille 
APERTURE New York 
BENRIDO Kyoto 
BOOKSHOP M Tokyo 
CASE Tokyo* 
DAMIANI Bologna 
DELPIRE Paris 
DEWI LEWIS Stockport 
ÉDITIONS BESSARD Paris 
ÉDITIONS XAVIER BARRAL Paris 
FILIGRANES Paris 
GOLIGA Tokyo 
HARTMANN Stuttgart* 
HATJE CANTZ Berlin 
KAPH Beirut 
KEHRER Heidelberg 
KERBER Bielefeld 
KOMIYAMA Tokyo 
L'ARTIERE Bologna 
LE BEC EN L'AIR Marseille 
MACK London 
MAX STRÖM Stockholm* 
PHOTOSYNTHÈSES Paris 
RADIUS Sante Fe 
RM Barcelona 
RVB Paris* 
STEIDL Gottingen 
TASCHEN Paris 
TBW Oakland 
TEXTUEL Paris 
Solo and Duo Projects
A range of exhibitors have decided to present solo and duo projects, offering visitors the opportunity to discover and rediscover leading artists through the viewing of important artistic ensembles.
The pogram presents total of 30 solo shows, including Joel-Peter Witkin presented by Baudoin Lebon from Paris and Etherton from Tuscon, Man Ray presented by Gagosian from Paris and 1900-2000 from Paris, August Sander presented by Hauser & Wirth from Zurich, Axel Hütte presented by Nikolaus Ruzicska from Salzburg and Juergen Teller presented by Suzanne Tarasieve from Paris.
There will also be a selection of 12 duo shows, including the dialogues between Sam Haskins and Frauke Eigen presented by ATLAS from London, Sebastian Riemer and Morgaine Schafer presented by DIX9 – Helene Lacharmoise from Paris, and Yūshi Kobayashi and Noboru Ueki presented by MEM from Tokyo.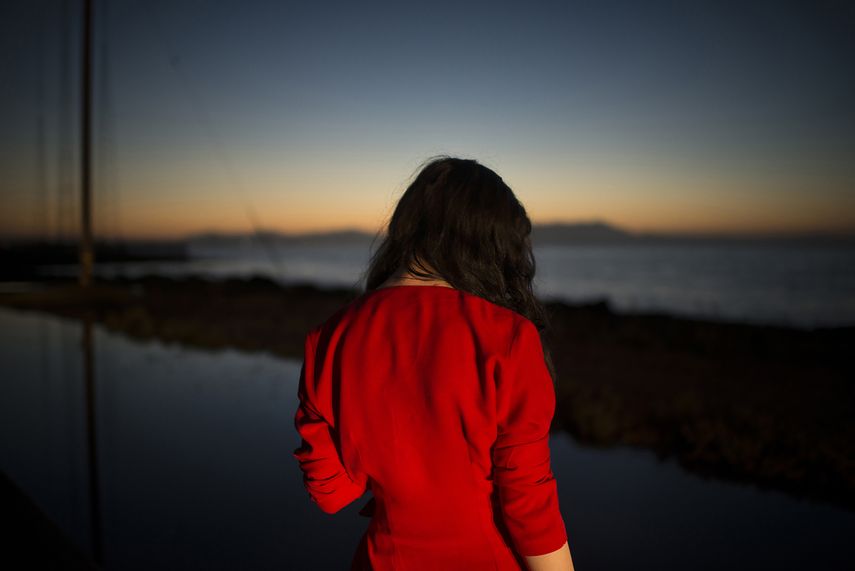 The Program
In addition to gallery presentations, Paris Photo 2019 will present a range of special projects. As part of the accompanying programs, the Fondation A Stichting opens its doors to Paris Photo for an exhibition which brings together works by Robert Adams, Lewis Baltz, Harry Callahan, Mitch Epstein, Facundo de Zuviria, Paolo Gasparini, Nicholas Nixon, Martha Rosler, Judith Joy Ross, Larry Sultan and Jaime Villaseca. Other exhibitions include Collective Identity,  a selection of photographic portraits from the JPMorgan Chase Art Collection, Seriously Convivial, Pernod Ricard's tenth carte blanche photography campaign and Carbon's Casualties by Josh Haner.
For the third year in a row, the fair partners with Picto Foundation, and SNCF Gares & Connexions to launch a platform in promotion of the discovery and exposure of outstanding young talent within masters or bachelor programs in European schools for photography and the visual arts. Four selected student projects will be presented in a dedicated space at Paris Photo.
This edition welcomes back the PhotoBook Awards, initiated in 2012 by Aperture Foundation and Paris Photo, which will award three prizes: First PhotoBook, PhotoBook of the Year, and Photography Catalogue of the Year.
As part of the Talks & Conversations program, Paris Photo will present the Platform, 4 days of conversations led by personalities from the world of art and photography, and the Artist Talks which will put into perspective the link between the artist and the book in their artistic practice, editorial approach and in their publications.
The Location of Paris Photo 2019 – Grand Palais
Practical Information
Paris Photo 2019 will take place at Grand Palais in Paris from November 7 until November 10, 2019.
The doors of the fair will be open to the public from 12 to 8 p.m. on Thursday, Friday and Saturday and from 12 to 7 p.m. on Sunday. The Full Rate Entry Week Day will be 30€ (≈$30), Full Rate Entry Weekend will be 32€ (≈$35), After Work Entry will be 25€ (≈$28), while Reduced Rate Entry will be 15€ (≈$17).
For more visitor information, check out the official website of the fair.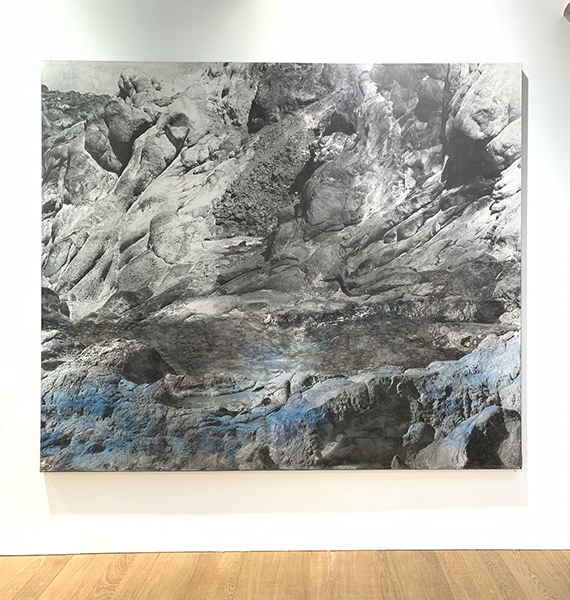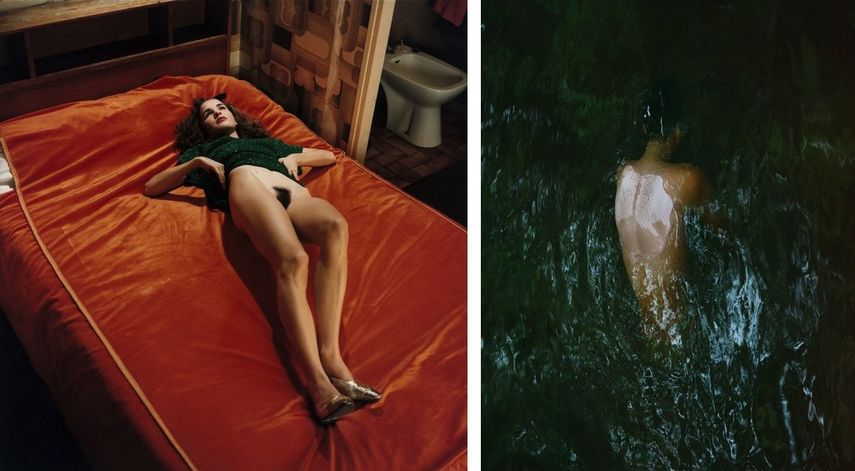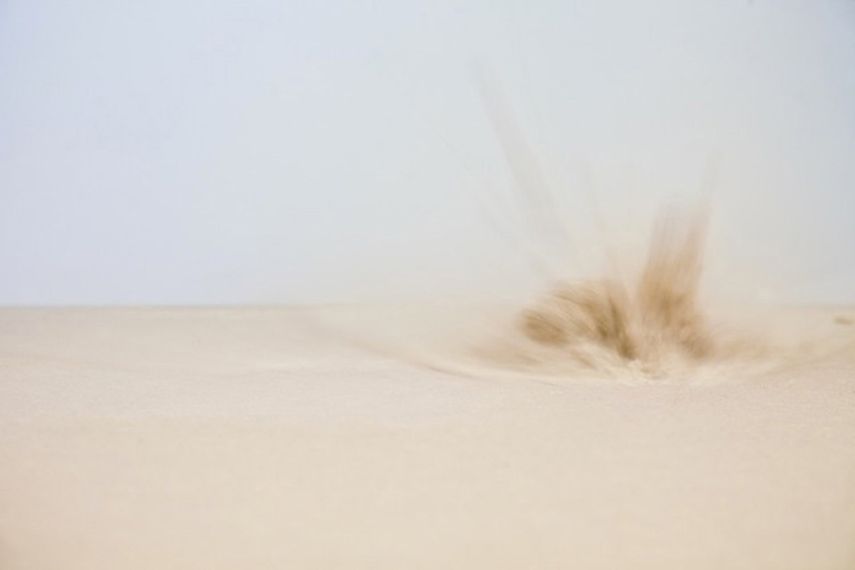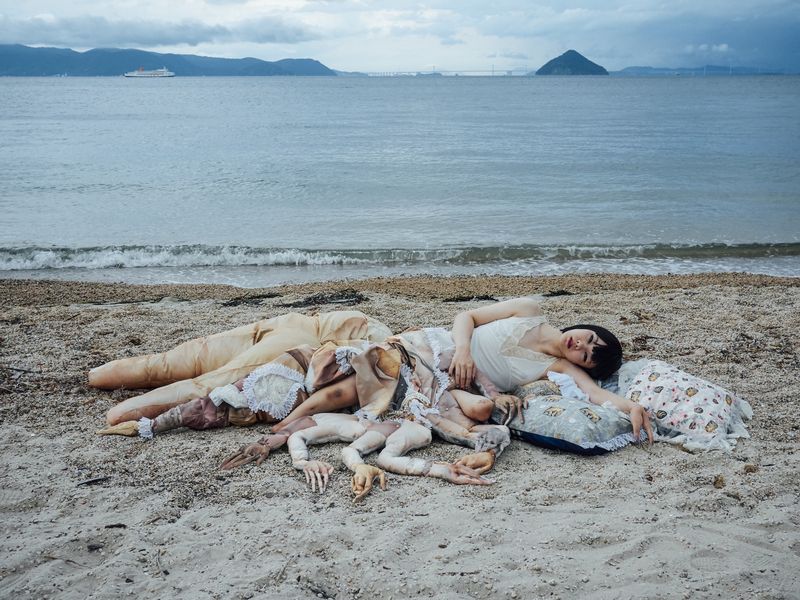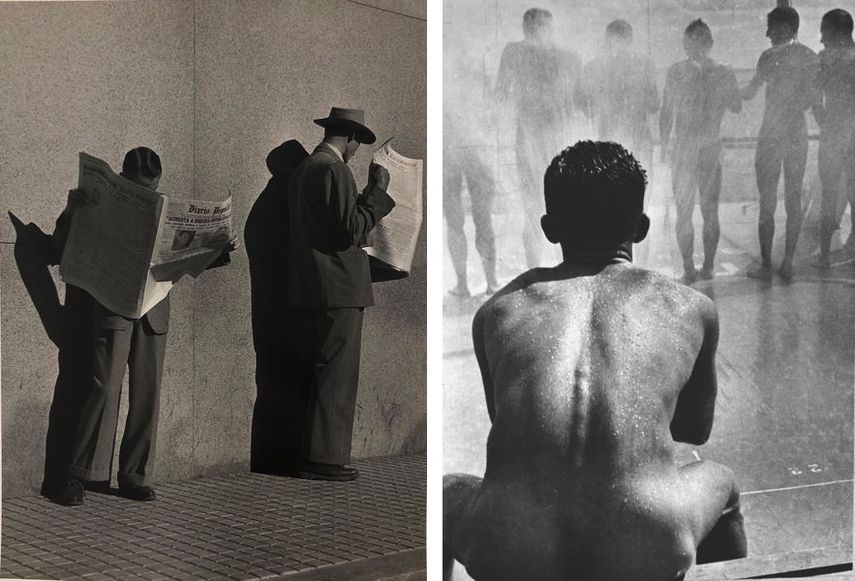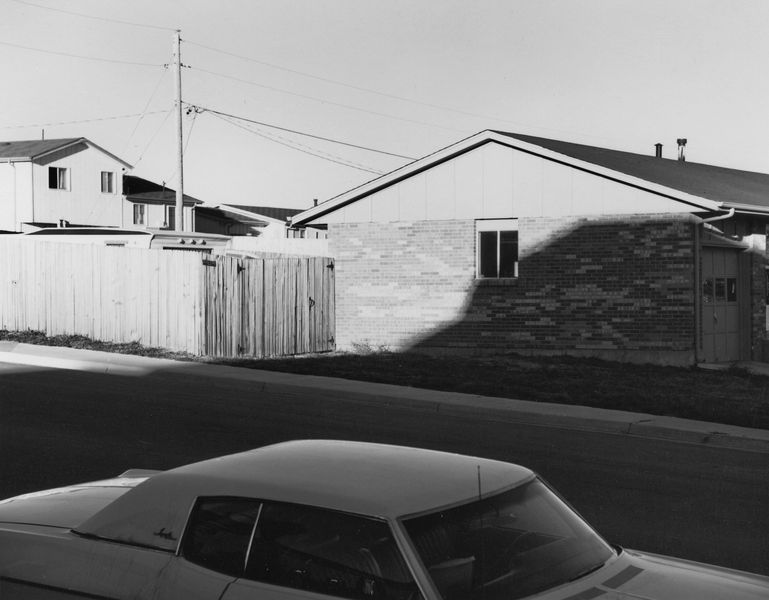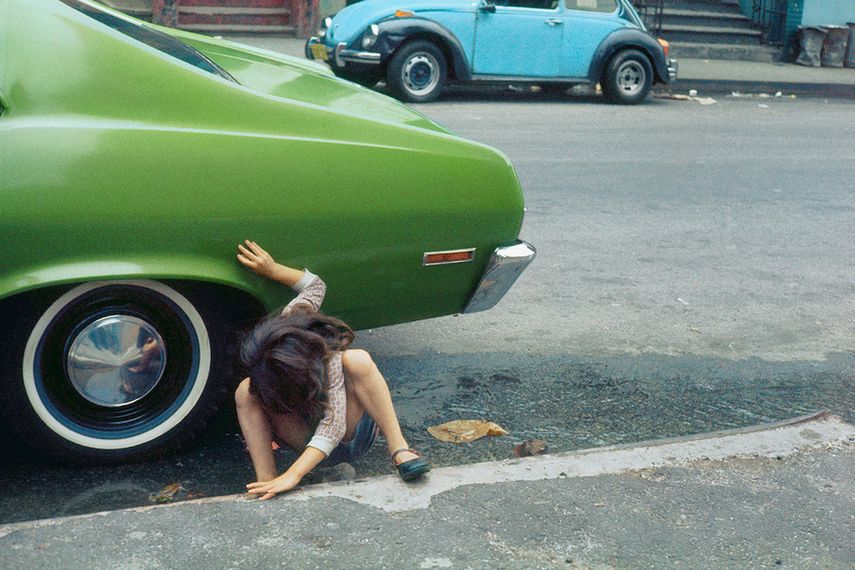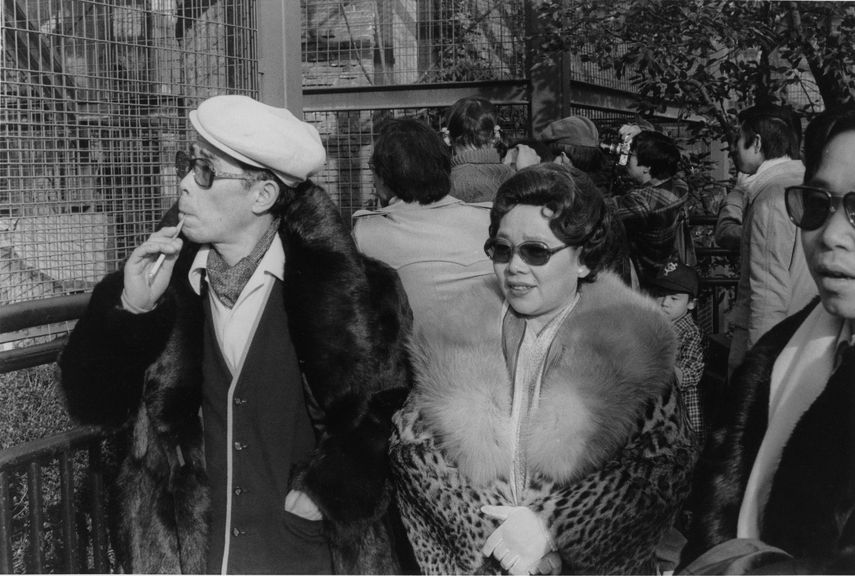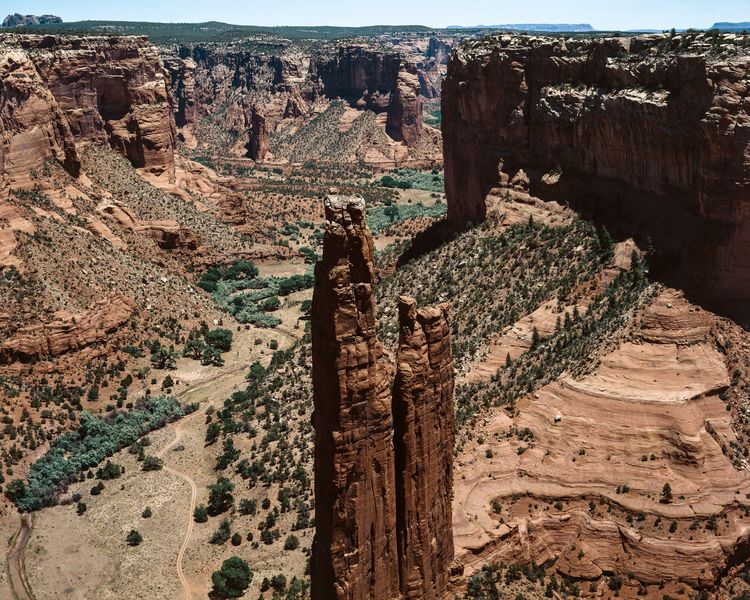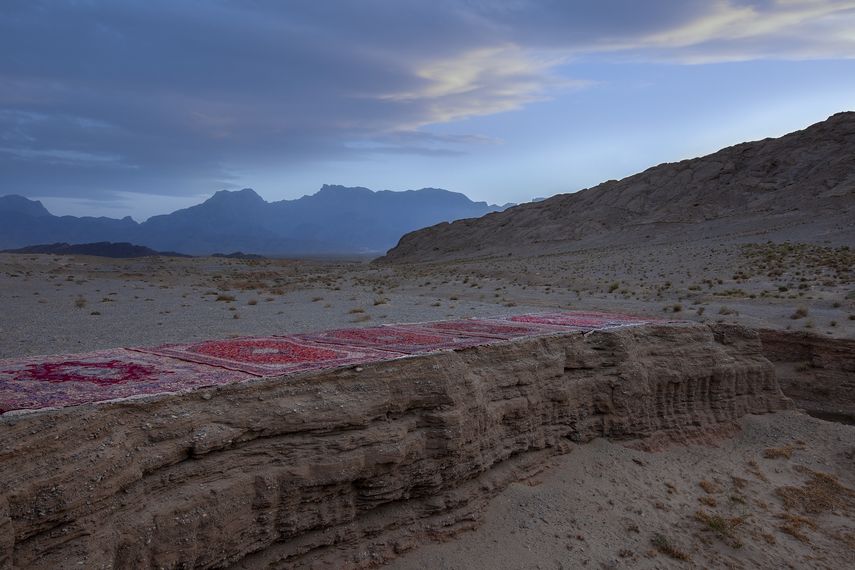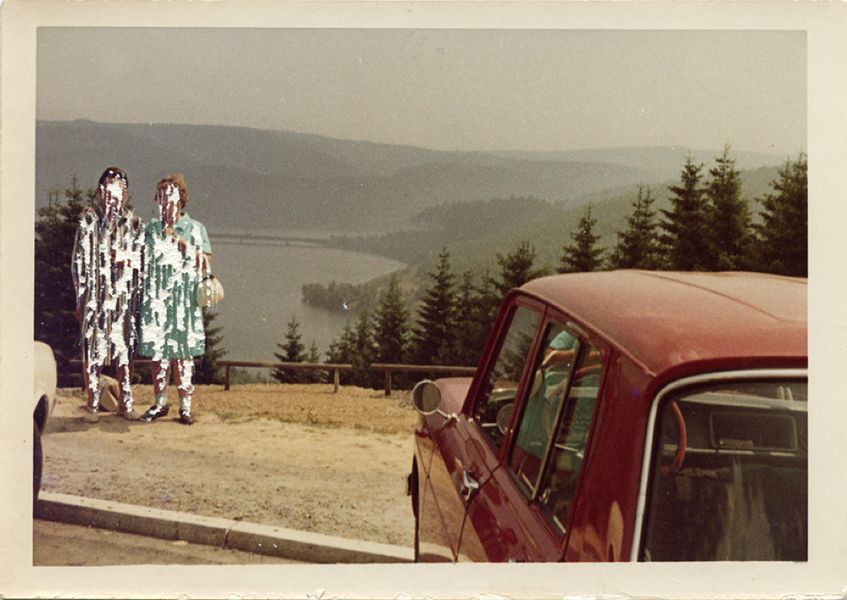 Featured image: Harry Gruyaert – USA, Las Vegas International airport, 1982. Archival pigment print, printed later, 53 x 80 cm. © Harry Gruyaert, Courtesy Gallery FIFTY ONE. All images courtesy of Paris Photo.