Parlor Gallery Celebrates Seven Year Anniversary With a Special Exhibition
For the eclectic arts scene of New Jersey, Parlor Gallery is certainly one of the more important exhibition spaces. They opened back in 2009, with an aim to promote both emerging and established artists, evolving into a platform that also curates other venues, hosts pop-up shows and participates in art fairs such as SCOPE Miami and NYC. After seven fruitful years, Parlor Gallery will treat its visitors with a proper celebration, in form of an exhibition entitled Seven Year Itch. Divided into two parts, it will be devoted to the talented array of artists who have shown their works on gallery walls from the beginning to present day.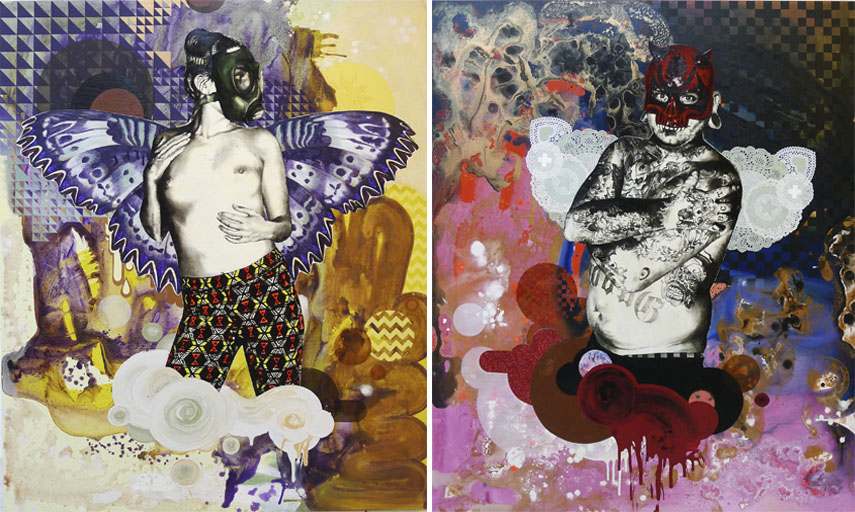 Seven Year Itch
In Gallery I, Parlor will present the works of three international artists, all of whom have already exhibited at the gallery in the past. For the occasion, Tine Helleshøj, James Vance and Sylvia Hommert created brand new pieces, coming straight from their already impressive and established artistic oeuvres and as a result of years of practice and presence in their respective fields. Copenhagen creative Tine Helleshøj mostly does mixed media art, made it among the best after winning the first price at a curated exhibition shown on Danish National Television in 1998. Her work has been on display in many galleries in Denmark, but also at fairs across the entire Scandinavia. Another accomplished name is James Vance, whose body of work includes many sculptures, installations and design pieces. He is also one of the artists responsible for the window display and design at the Bergdorf Goodman department store in New York. Finally, Sylvia Hommert could be called a "light" artist, who explores the reflections of it within the environment and her own works. Her art involves layers of materials that go from the opaque to translucent and transparent.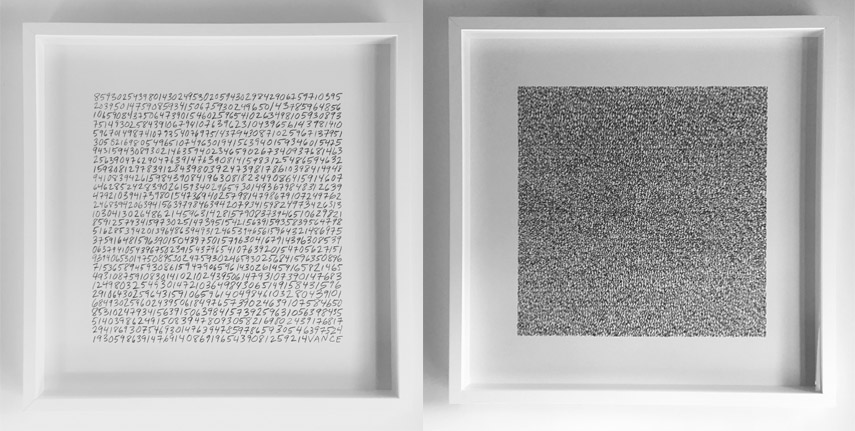 A Group Show
Seven years of carefully curated shows allowed Parlor Directors Jill Ricci and Jenn Hampton to choose some of the most interesting artworks to put together in their Gallery II. Together, they have curated over eighty exhibition nationally, and have worked with hundreds of artists, so there is no doubt this was a lengthy, yet satisfying process. They describe this show as "a walk down memory lane" and "a beautiful reminder" of the evolution of their creatives over the years, but also the way Parlor has developed and grown with them. Both exhibitions represent a sort of wrap-up of the great things that have happened until now, and open the door toward the exciting future and new adventures waiting ahead.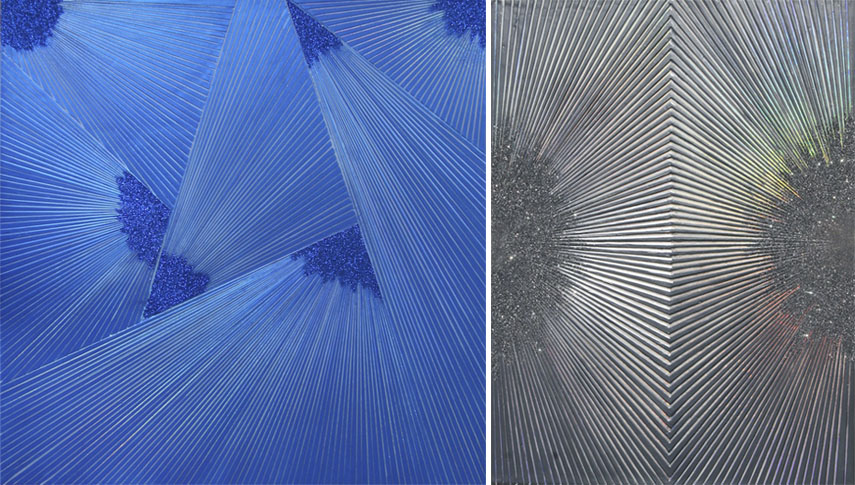 Parlor Gallery Exhibition and Anniversary
In 2015 alone, Parlor Gallery held a number of remarkable exhibitions. Let us remember the Summer Lovin' show, which turned out to be an interesting clash of contemporary pop and street art, or Spell Check, a joint exhibition of Max Kauffman and Jesse Reno. We now look forward to Seven Year Itch, a group exhibition in celebration of Parlor Gallery's 7th anniversary, that will be on view from February 6th till March 13th, 2016. in Asbury Park, NJ, USA. The opening reception is scheduled for February 6th from 7pm to 11pm.
All images courtesy the artists and Parlor Gallery.