Passages
The postmodern epoch, characterized by the cultural crisis of Western societies, seems to produce endless discourses on the human condition. In an era of digitalized communities and globalized economy, we are faced with the contemporary need to (re)evaluate what does it mean to be human. Simultaneously, this situation represents a limitless area of inspiration for artists, both those devoted to urban art, as well as fine art. John Wentz is one of those individuals…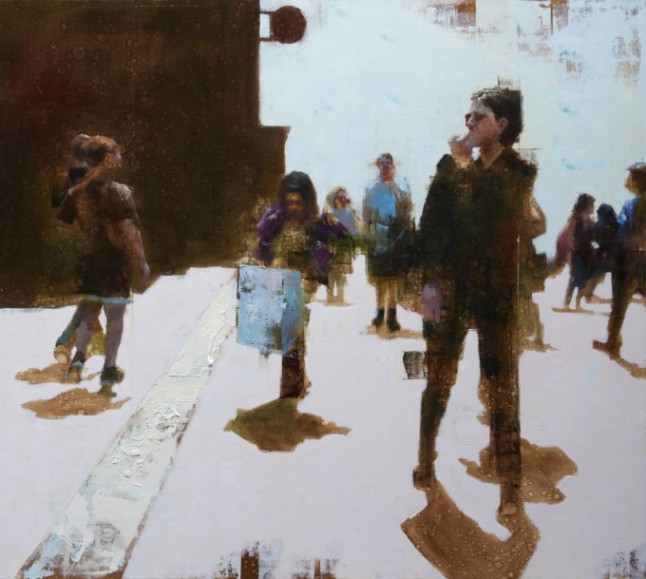 This is John Wentz…
Born and raised in San Francisco Bay Area, John Wentz entered the world of creative work through popular culture. Namely, the discovery of Spiderman and Batman comic books led him on a path of copying the panels from the comics when he was only 6 years old. He worked within the world of advertising, creating murals and doing airbrushed billboards commercially. When he had mastered the craft of painting, Wentz decided to focus on Fine Art and works in oil. Today, he is a winner of numerous awards and has 3 solo exhibition behind him. He has exhibited in group shows nationally and internationally. The paintings of John Wentz represent mesmerizing landscapes with figures wandering and gazing in gas masks, reacting to the changing world around them. The characters are embodiments of the fear from the unknown, as they appear thrown into a reality of warn torn environment…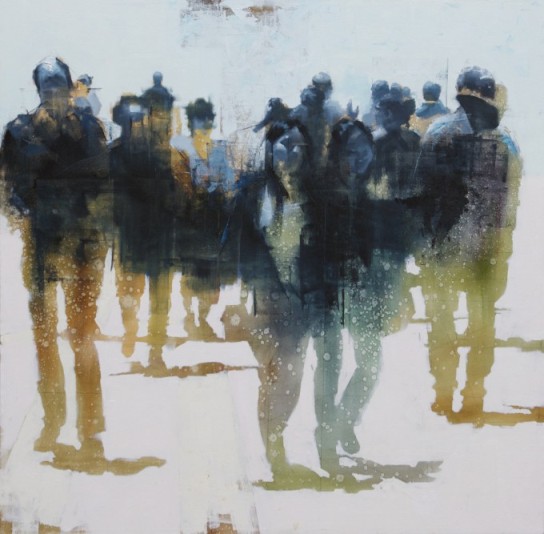 111 Minna Gallery – An Urban Space
This 4 000 square foot space is home for art, live performance, film screenings and events with world class DJs. The gallery, established in 1993, is located in downtown San Francisco and it transforms itself through rotating exhibitions every 4 weeks. The modern design of space, including exposed piping overhead and original hardwood floors, is enriched by a 25 foot long rolled steel and copper bar created by sculptor Jud Bergeron and multifunctional theatrical lighting designed by Terry Ohm. 111 Minna Gallery showcases both local and international artists and it is a true homage to urban art.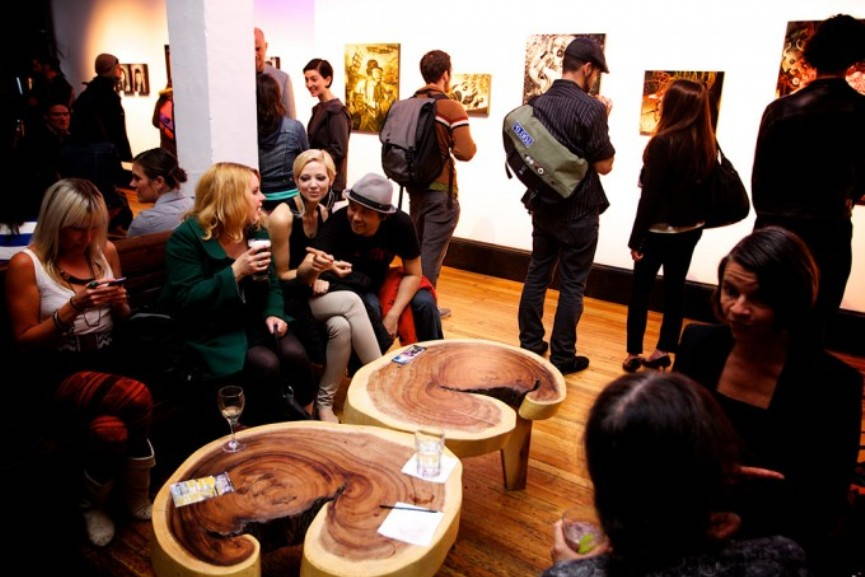 Passages by John Wentz
John Wentz's masterful construction of thought-provoking dystopian atmospheres is achieved by subtle color shifts and a variety of paint applications. Human subjects situated in the imaginative environment resonate a particular aesthetics, inspiring the viewer to contemplate the messages which the artist has inscribe in his pieces… Passages exhibition is on show at 111 Minna Gallery from October 3rd until November 1st 2014.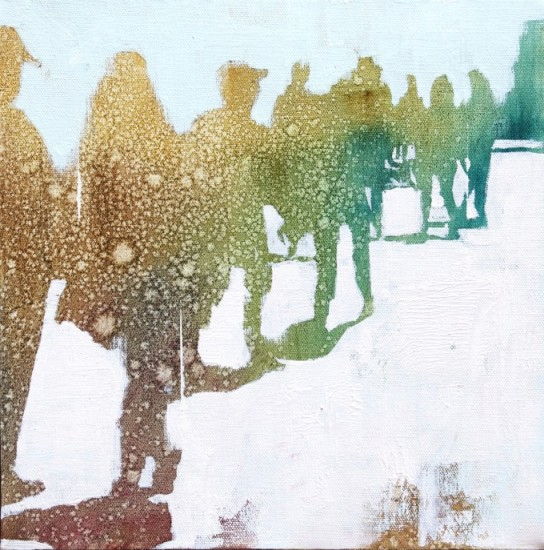 [mc4wp_form]
Follow These Galleries
San Francisco, United States