Oddities in Paul Booth's Work Come to Light at Stephen Romano Gallery
Many urban artists look for a different medium to portray their artistic ways upon, turning to tattooing as one such way. One man, however, did the opposite, and is known as the first tattoo artist ever to be inducted into The National Arts Club, the oldest and one of the most respected art institutions in the United States. With his dedication and skill, he has elevated the craft of tattooing into the realm of fine art. Paul Booth is a renowned tattoo artist, and he has expanded his artistic creation to sculpture, painting and filmmaking. Presenting both old and recent selected work made by Booth, Stephen Romano Gallery hosts the exhibition concurrently with Matthew Dutton's Midnight Paracosm and the group exhibition Saint Bowie during the month of March.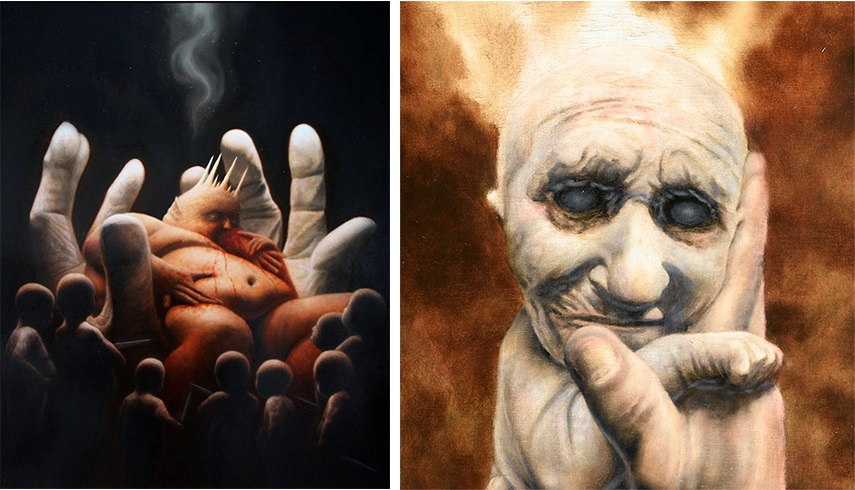 Ride Into the Dark Side
Born in 1968, Paul Booth went from making signs in his own shop at the age of fifteen, to a master of the art form of tattooing in his twenty years of experience. Combining his passion for tattooing, painting and sculpture, he founded The Last Rites Tattoo Theatre and Art Gallery in Upper Chelsea, Manhattan in 2006, displaying work by some of the finest tattoo artists and painters in what he describes as "a surreal ride into the dark side." His reputation precedes him, and his clientele including heavy metal rockers, actors, musicians and fans sometimes wait over three years for an appointment. During his career, he has worked with members of Slayer, Slipknot, Pantera, Down, Lamb of God, and others, proving the value of his work. His filmmaking brought us the The ArtFusion Experiment, winning the Best Feature Documentary at The Newport Beach Film Festival, and Paul Booth's Last Rites: Volume I which provides a closer look into the way of his artistic creation and the lifestyle surrounding him.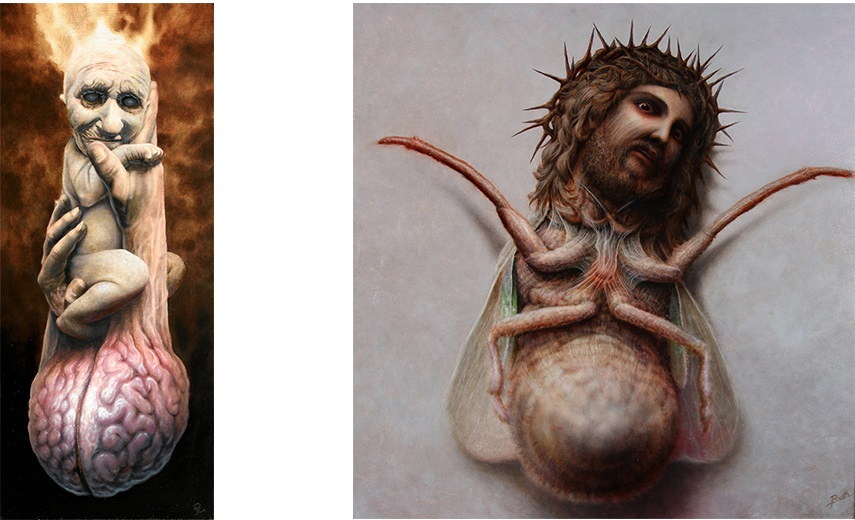 Selected Works of a Tattoo Master
Booth's passion for visual expression spread from tattooing to painting, and his devotion to the work he does can be seen in each separate piece. With more than two decades of tattooing experience, his paintings are precise and filled with stunning detail. Displaying a number of selected works by Paul Booth, a new addition to the Brooklyn art community, the Stephen Romano Gallery, hosts an exhibition of the artist during the month of March. The pieces contain an odd, dark tone which strikes an ominous chord in the back of the mind, but the message they carry across is well worth it. Permeated with religious symbols, the paintings speak of vanity, wickedness and mindlessness present in contemporary society, and they do so in stunning detail giving depth to every inch of the canvas.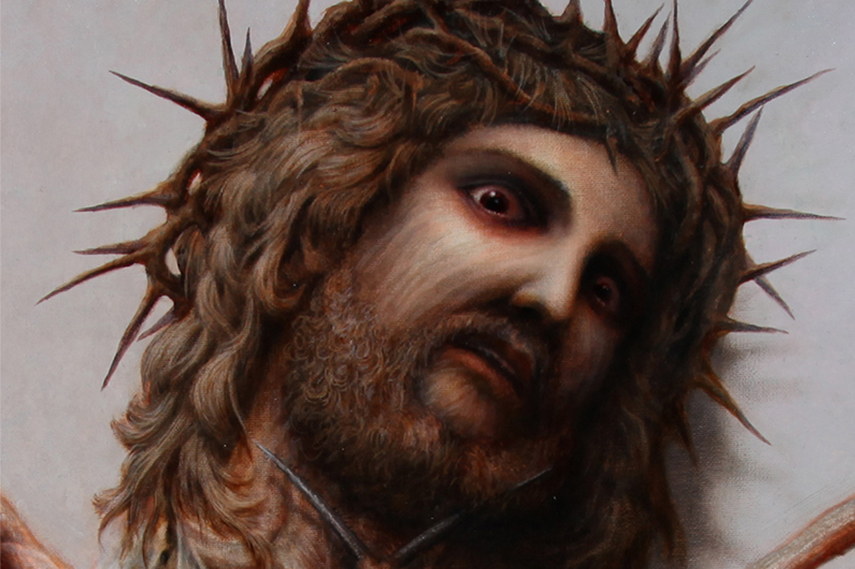 Paul Booth Exhibition at Stephen Romano Gallery in New York
Using his mastery over the art of tattooing, Paul Booth creates some astounding, detailed pieces using oil on board. Transmitting twenty years of experience onto paintings throughout his career, Booth bridged the gap between tattooing and the world of art. Presenting a number of works by Paul Booth in a Selected Works exhibition, the Stephen Romano Gallery makes its new Brooklyn position further known. The exhibition will run from March 2nd to March 29th, 2016, with the artist attending the opening reception from 5 – 9PM.
Featured image: Paul Booth – Fool's Paradise (detail), 2011. Images courtesy of Stephen Romano Gallery.
Follow These Galleries
New York City, United States