PeaRoeFoam
On September 11, David Zwirner will open its first exhibition of Jason Rhoades's work since Black Pussy in 2007. The show will be a reinstatement of the artist's PeaRoeFoam project, which debuted at the gallery in 2002 in the first of a trilogy of exhibitions that also brought it to Vienna and Liverpool the same year. A seminal work within Rhoades's career, it has not been exhibited as a comprehensive presentation until now and many of the individual components are shown here for the first time since the original installations.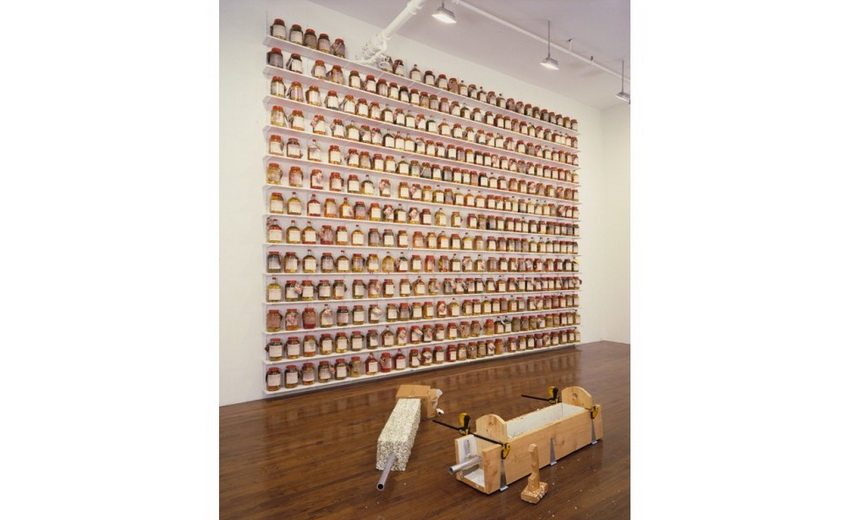 Controversial Pop Sculptor
Jason Rhoades (b. 1965 – d. 2006) was praised highly by some critics as one of the most significant artists of his generation. Controversial American pop sculptor famed for his colorful installations which are described as sculptural versions of Abstract Expressionism because they spread through gallery spaces from wall to wall and from top to bottom, became part of the David Zwirner's original roster of artists in 1993 when he had his New York debut at the gallery with "CHERRY Makita" show.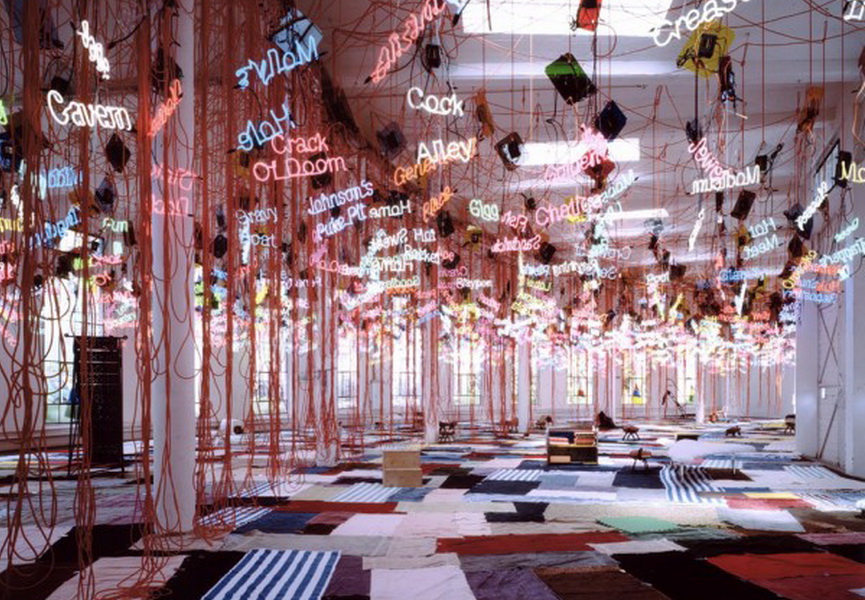 The forthcoming exhibition follows the artist's show at the Institute of Contemporary Art in Philadelphia, Four Roads, the first major American museum presentation of Rhoades's work, which featured the four installations, Garage Renovation New York (CHERRY Makita), 1993; The Creation Myth, 1998; Sutter's Mill, 2000; and Untitled (from My Madinah: In pursuit of my ermitage…), 2004/2013. By focusing on the PeaRoeFoam project – the original "PeaRoeFormance" from 2002 – not included in Four Roads, the exhibition at David Zwirner complements this careful investigation of some of Rhoades's most elaborate installations, which have rarely been seen by the public.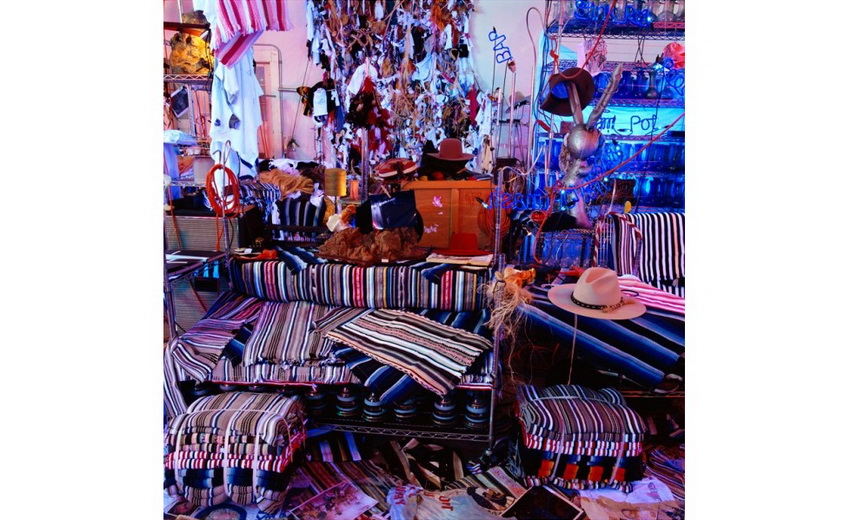 PeaRoeFoam was Rhoades's self-made recipe for a "brand new product and revolutionary new material" created from whole green peas, fish-bait style salmon eggs, and white virgin-beaded foam. When combined with non-toxic glue, they transform into a versatile, fast-drying, and ultimately hard material that Rhoades intended for both utilitarian as well as artistic use—made accessible in the form of do-it-yourself "kits," complete with everything needed to make PeaRoeFoam, accompanied by the artist's detailed, step-by-step instructions. Do-it-yourself kits played a central part in Rhoades's self-devised marketing strategy of the product which was culturally specific. It refers to over-consumption of the American culture.
"PeaRoeFoam" show will next be on view at Kunsthalle Bremen in Germany (opening September 18) and the BALTIC Centre for Contemporary Art in Gateshead, England in 2015.