Lost and Found
Chinese photographer Peikwen Cheng's work will be displayed at the Magda Danysz Gallery in Paris, France, from May 17 until June 7.  The exhibit will officially open on the 17th with an introduction to Cheng's works.  These works, part of his "Lost and Found" series, were taken between 2000 and 2013.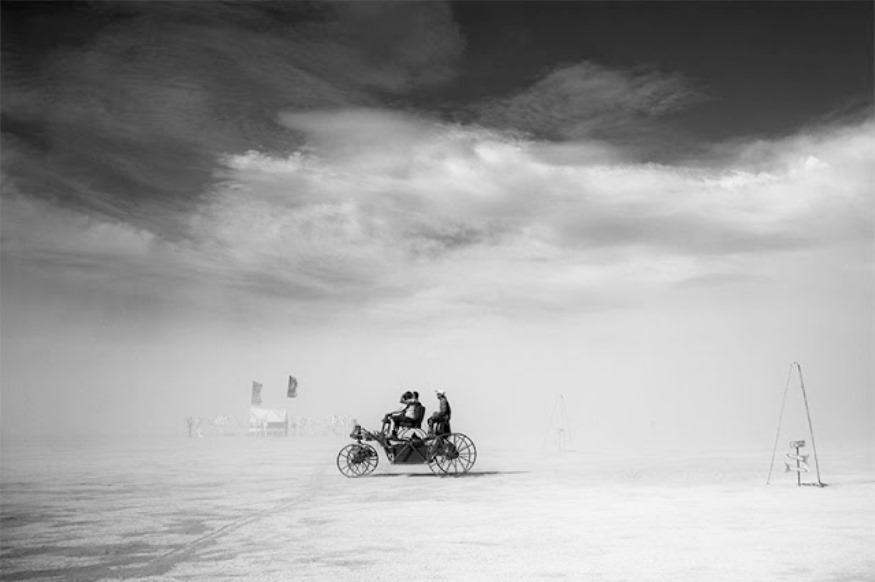 The Inspiration behind "Lost and Found"
Cheng often takes his inspiration from nature and from events held in nature.  "Lost and Found" was inspired by the Burning Man festival.  This festival is held annually in the Black Rock desert in Nevada.  This area is dry, hot, and almost inhospitable—some would even call it hostile.  This landscape is contrasted by the festival full of music, dance, whimsy, and color.  The people who attend Burning Man every year let loose and release their inhibitions.  The festival is full of strange sights, sights that are doubly odd in the middle of the desert.  These sights are what inspired Cheng to take his camera to Burning Man for more than ten years.  His photos are certainly not to be missed.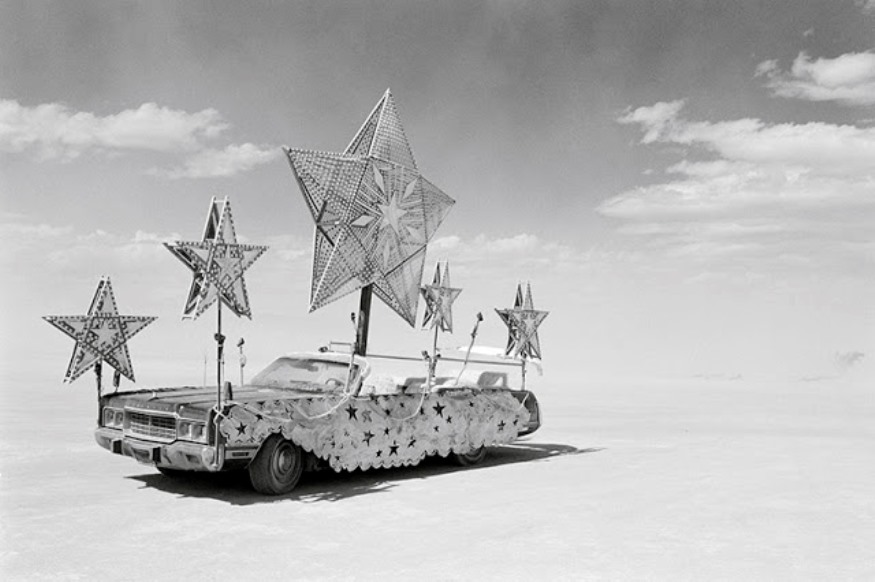 Surreal Images
Some may question just how interesting Cheng's Chinese photography exhibit could be if it's nothing but snapshots of Burning Man, but all it takes is one glance to see that he has created some truly fascinating pieces of art.  His photos are windows into unreal universes where plastic sunflowers grow in a bleak desert and men ride huge rocking horses.  These photos are almost like a child's dreams or a vision of a fantastic world.  The otherworldly quality makes it difficult to guess that these images were from Burning Man.  Instead, people often wonder if the photos were taken in China, Africa, or one of a number of deserts around the world.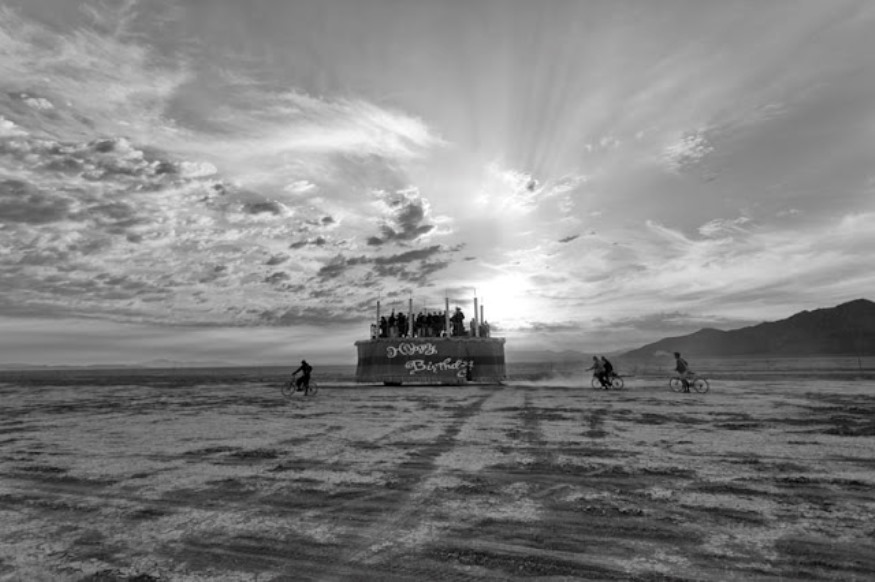 About Peikwen Cheng
Cheng was born in the United States in 1975, but the young photographer is currently based in Beijing.  Self-taught, Cheng's unique eye quickly led to his work being praised by many critics.  His photographs have been displayed in the U.S., the U.K., Poland, Singapore, China, Greece, Cambodia, and elsewhere.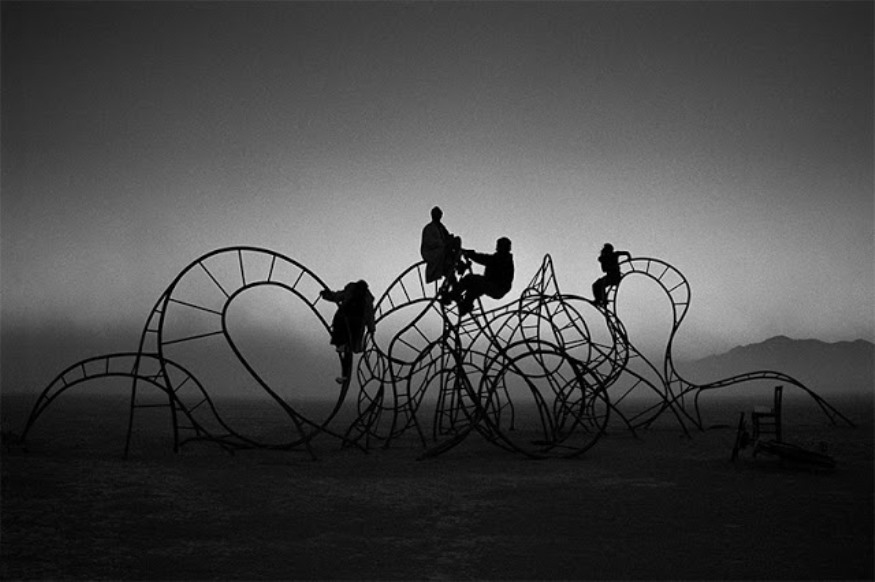 About Magda Danysz Gallery
The Magda Danysz Gallery in Paris is dedicated to promoting and supporting new and emerging artists from around the world.  To achieve this goal, the gallery hosts original exhibits and programs that focus on urban art, digital art, and mixed visual art.  The artists who have had their works exhibited at the Magda Danysz have gone on to become familiar names.  In addition to the gallery in Paris, Magda Danysz also operates a gallery in Singapore.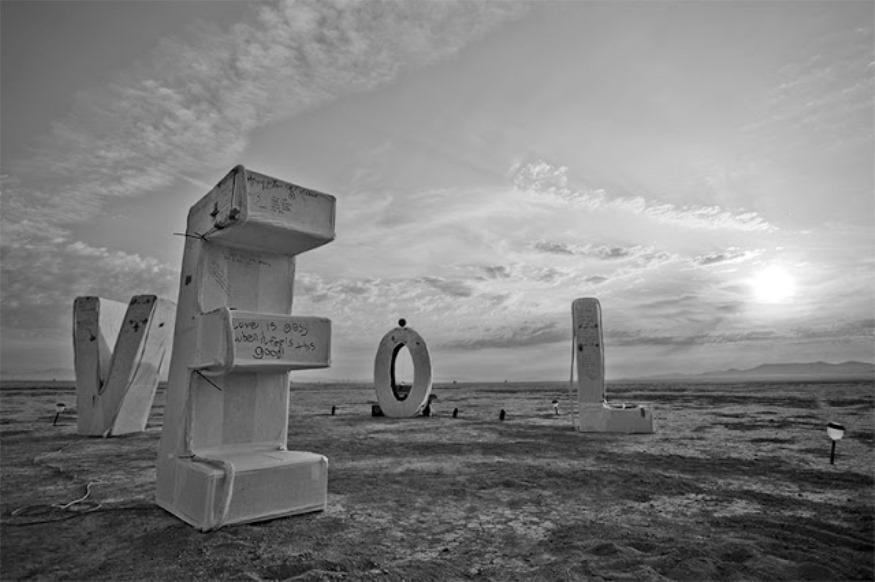 Follow These Galleries
Shanghai, China

Paris, France