Abstract Enlightenment
Pema Rinzin, a Brooklyn-based contemporary artist and master thangka painter of Tibetan origin, will put his second solo exhibition, titled Abstract Enlightenment, at Joshua Liner Gallery in New York at the end of February. He was working for some time on a series of contemporary paintings, both small and large formats, which will be presented at the show.
Tradition and Modernity
With a diverse professional background, having studied and taught various genres of art, traveling and living in many different countries before settling in Brooklyn, Rinzin creates works which are an amalgamation of tradition and modernity. His paintings are highly detailed, often evoking the imagery of his homeland. Besides Himalayan art, Rinzin's work is very much influenced by the Western Art, particularly by artists such as Gustav Klimt, Kandinsky and Willian Blake. What's more, Rinzin was greatly inspired by graffiti and street art after moving to New York.
But, Rinzin's palette is his most important feature, adopted through studying and perfecting the Himalayan Art, and concerns the preparation of colors. Rinzin practices preparation and application of traditional stone ground pigments mixed with gold.
New York Tibetan Art Studio
Rinzin is founder of the New York Tibetan Art Studio, the only institute in the Western Hemisphere dedicated to teaching and preserving Tibetan art. His unique expertise as an artist and art historian of Himalayan art make him a valued educator and lecturer on all aspects of traditional Tibetan art, which he has shared with numerous institutions. Rinzin's paintings have been exhibited internationally and are held in numerous public and private collections.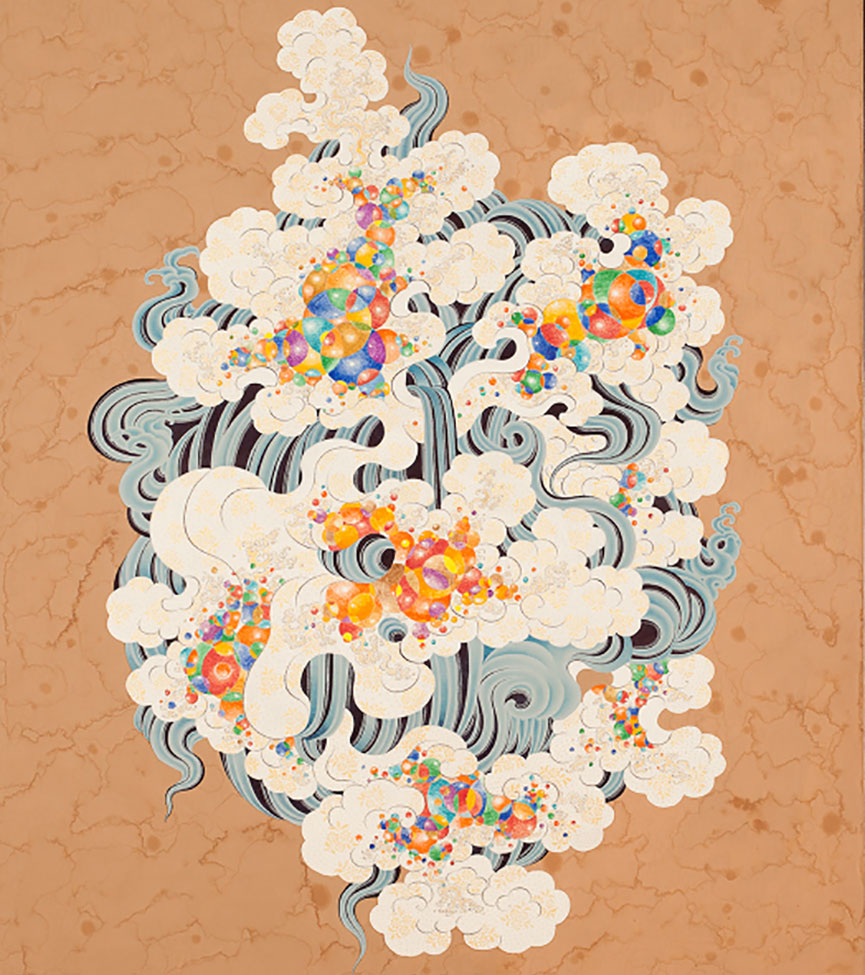 About Joshua Liner Gallery
In an eclectic range of mediums and approaches – new media, mixed-media sculpture, collective models of production, as well as a focused program of contemporary easel painting – Joshua Liner Gallery presents an exciting roster of established and emerging artists from the U.S and abroad. Founded in 2008 in New York City's Chelsea Arts District, gallery artists reveal disparate influences but all share an affinity for pushing the boundaries of discipline and presentation.