It's an Inflatable Wrap! Penique Productions Transform Urvanity Art's Talks Space
While visiting the 2019 edition of the Urvanity Art fair in Madrid, one may find themselves inside a big, poignantly red, plastic balloon. What used to be concrete floors and white painted walls is now a unique artwork, offering those within above all – an experience.
Some of you may already be familiar with the work of Penique Productions, whose inflatable installations have often gone viral on the world wide web in recent years. They are a fun little collective consisting of Sergi Abrusà, Enrique Barro, Carles Amorós and Alex Cousens, that originated in Barcelona in 2007 and then spread to cities like London and Rio de Janeiro. Their ephemeral works famously transform all kinds of spaces and buildings, giving them a new identity and feeling.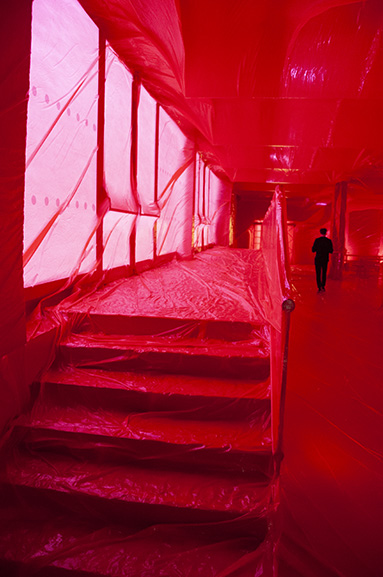 Penique Productions at Urvanity Art 2019
On the occasion of Spain's only new contemporary art fair, this year the artists of Penique Productions have covered the conference room of the venue, Lasede COAM, in lightweight plastic. A place where Urvanity Art Talks will take place and where visitors can have a drink while on a break from walking around the fair over the weekend is now an immersive environment with a brand new face.
I sat down with the guys from Penique Productions, Sergi and Enrique, to discuss their project, how it came to be, whether plastic is bad for nature and what other big artist inspired them – can you guess?
Take a listen to our podcast below!
For more podcasts with art professionals, make sure you follow Widewalls on SoundCloud!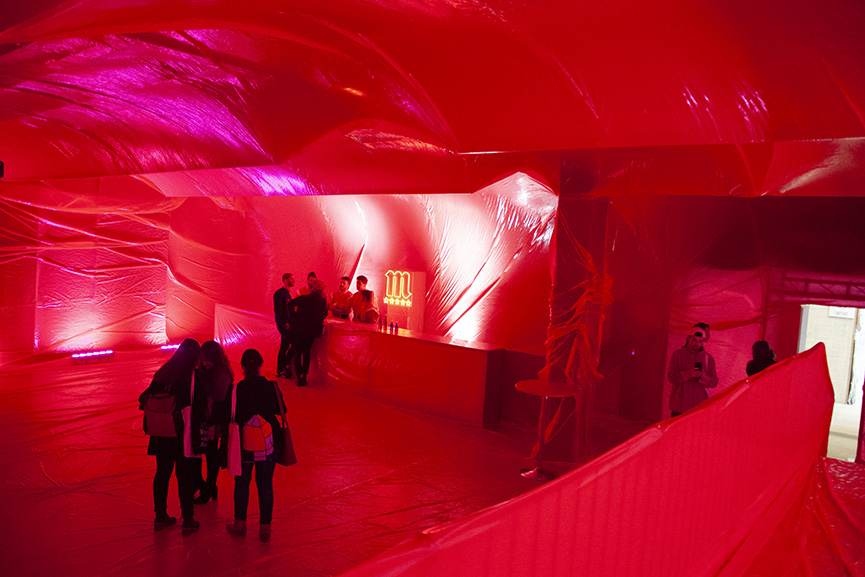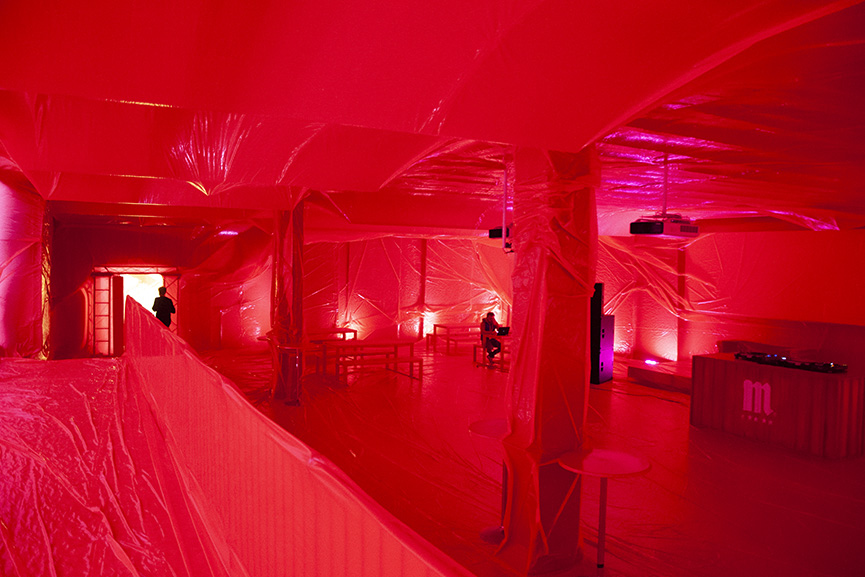 All images © Widewalls.