Street Art by Perrier
The iconic French brand Perrier Sparkling Natural Mineral Water recently launched their Limited Edition Street Art Collection. These innovative, psychedelic, colourful, and surprising series of bottles called "Inspired by Street Art" were designed by three leading international contemporary street artists, JonOne, Kobra and Sasu, all coming from different artistic backgrounds. The fruitful collaboration with some of the world's most famous and distinguished artists is not completely new practice. For the 150th anniversary celebration last year, the brand has created a collection of bottles tribute to Andy Warhol who worked for Perrier in the 1980s. Furthermore, the eccentric surrealist artist Salvador Dali designed newspaper advertisements for Perrier in the 1960s.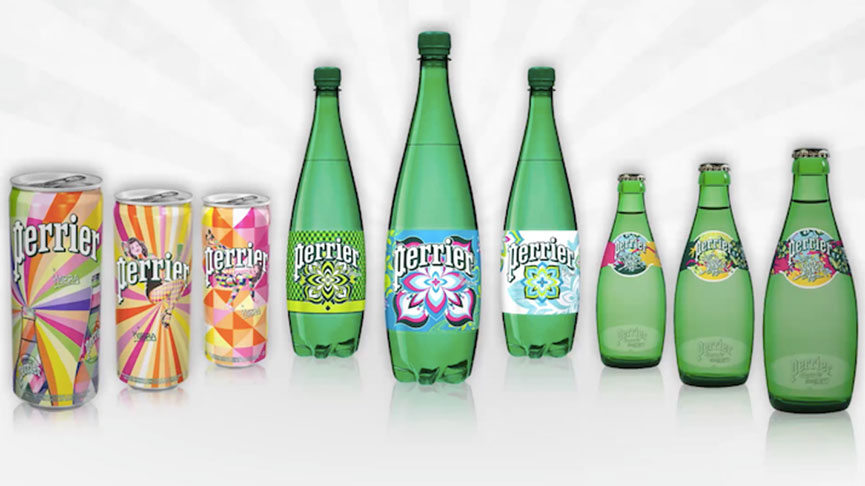 Marketing
However, the refreshing street art youthful collection seems to mark a new page in the history of Perrier packaging design. The main idea was to explore the creative potential and diversity of one of the most popular contemporary art movement and making it accessible to the large public. Obviously, this is also a great marketing campaign for a brand always eager to attract new and young customers! According to Priya Shenoy, Perrier Group Marketing Manager, "Creativity knows no borders, and Perrier, a stylish and iconic brand, is excited to bring this representation of vibrant urban art from around the world to our customers and fans".
7 Colors
Each artist was chosen to re-interpret and re-create in his own original style one of Perrier's well known classical green packages. The task was to create three different packaging designs for glass bottles, PET plastic bottles, and slim cans.  In total, Perrier will commercialize nine different street-art styled packages by the end of the year. We are talking about 300 million bottles distributed in 150 countries. Though, there was one rule to respect: to apply only seven colors used in industrial production.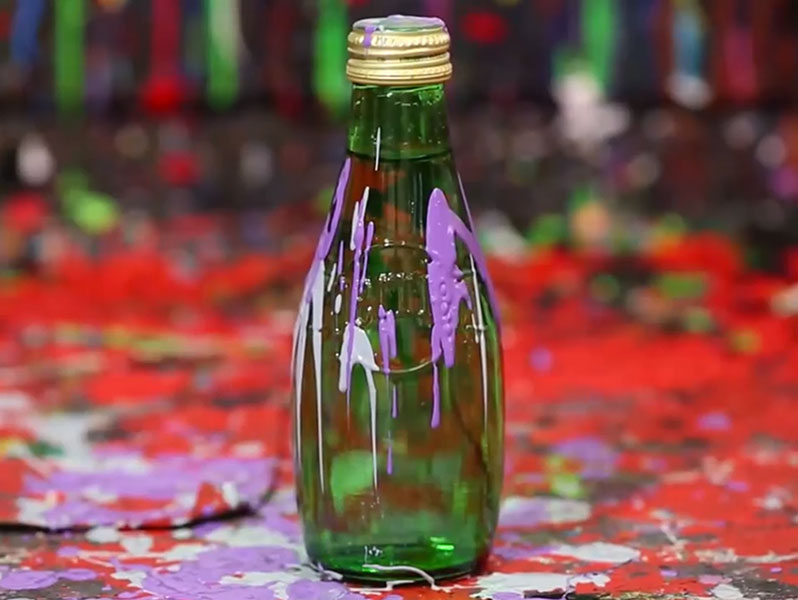 Sasu
The daydreaming poetical universe of Tokyo-based street artist Sasu resonates in perfect harmony with the supple shape and elegancy of the Perrier plastic bottle. Her sensual colourful floral motifs inspired both by her cultural background and Japanese cherry blossom trees evocate mandalas, these spiritual and ritual symbols of Universe and Wisdom according to Buddhist teaching. These meditative, hypnotically inspiring drawings reveal an exuberant singularity of the only female artist represented in this campaign.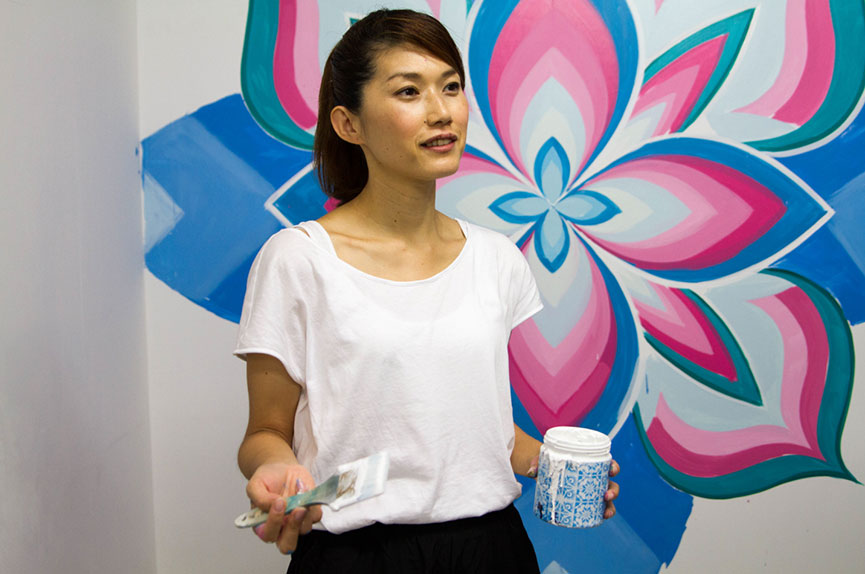 JonOne
Wildness and audacity characterize JonOne's designs for the original style of Perrier classical green packaging. This Paris-based street artist started his career by tagging his name on Harlem walls and painting underground trains. By moving to France in the 1980s, he became one of the pioneers of the new urban movement connected with the hip-hop culture. Today, he gains international recognition exposing worldwide from Tokyo through Brussels to Moscow. Describing himself as "an abstract expressionist graffiti painter" he pointed out quite well the significance of gesture and movement in his art which he applied in miniature to the green bottles by putting his expressive tag signature across a vibrant and colourful label.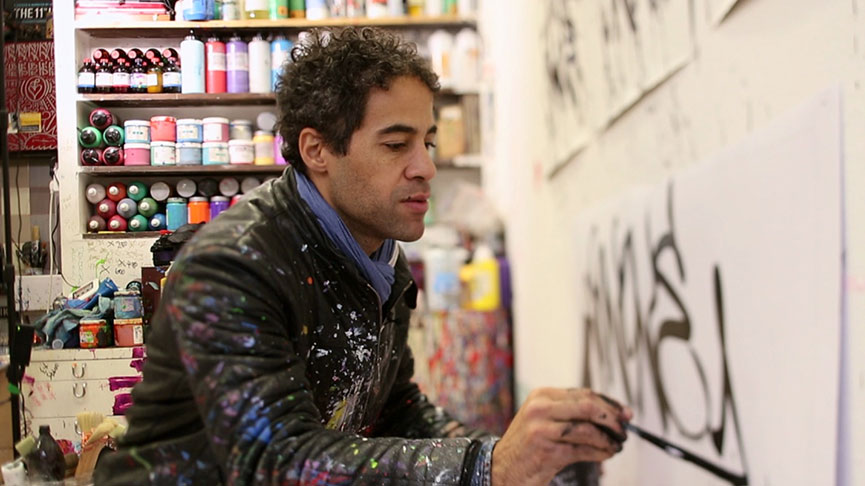 Eduardo Kobra
Last but not least, Brazilian street artist Eduardo Kobra comes from Sao Paolo to bring a refreshing and joie de vivre inspiring style to the new Perrier slim cans. From the kaleidoscopically painted background emerge cheerful Pin-up girls that look as if Cobra had woken them up from 1950s calendars and stenciled them right onto the cans in a rhythm of Brazilian carnivals.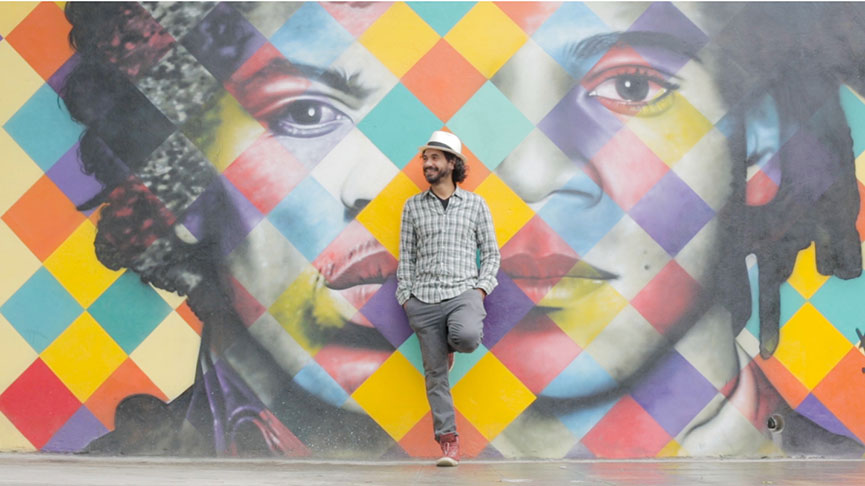 [mc4wp_form]