Peter Anton's Foodhist Temple
A tip – if you're hungry, don't go see this show. Or read this post for that matter. Because Peter Anton's sculptures will absolutely make you drool. For the occasion of their exhibition, Unix Gallery in New York will turn into The Foodhist Temple, a sanctuary of the artist's food artworks that celebrate life, happiness and pure pleasure. This is Peter Anton's first solo show at Unix Gallery.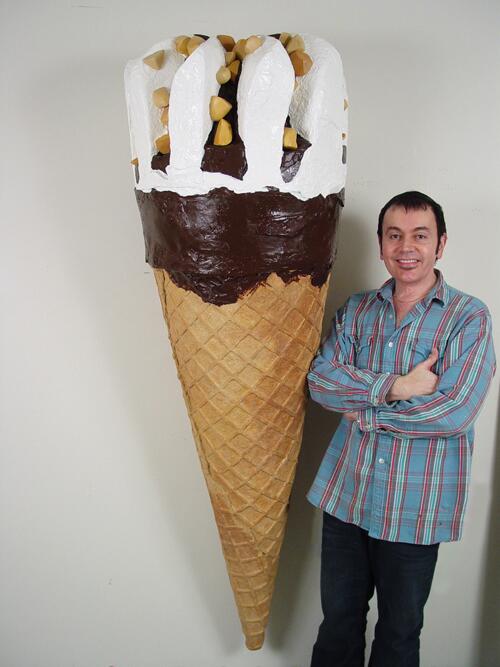 The Foodhist Temple
If you instinctively go for the sweet chocolate inside that big box, no one can blame you. Peter Anton's sculptures look so savory and real that it's really hard to imagine they're made of resin, metal, wood, clay, and then painted over with oil or acrylic paint. There is everything you can possibly imagine, from ice cream, donuts and cakes to pizza, bacon, fried eggs and sushi, all in monumental size and placed on altars throughout the Unix Gallery. Before entering, visitors will be asked to remove their shoes, as rugs and pillows will be covering the floor of The Foodhist Temple, and once they're in, they can enjoy the delightful beauty of Peter Anton's food sculptures and be completely blown away by it.
The Art of Pleasure
In his own words, Peter Anton says his art aims to give its viewers "the ultimate satisfaction". He is doing just that – the sculptures are colorful, masterfully executed and very detailed, to the tiniest bit. The notion of art offering visual pleasure and inspiring people is what guides Peter Anton in his work, and when it comes to food, it is a perfect way to make people come together and to remember and indulge in what we love and crave – just enjoy all the things that make us feel good. Peter Anton's 2012 installation SUGAR & GOMORRAH is perhaps his biggest ode to the art of pleasure, where the visitors rode through an entire world of large sculptures of sugary treats (and some tumbling pillars, fire and skeletons) on an actual roller-coaster. It was presented at Art Basel Miami Beach in December 2012 and it was the first interactive art installation of its kind that will definitely be remembered for a long time to come.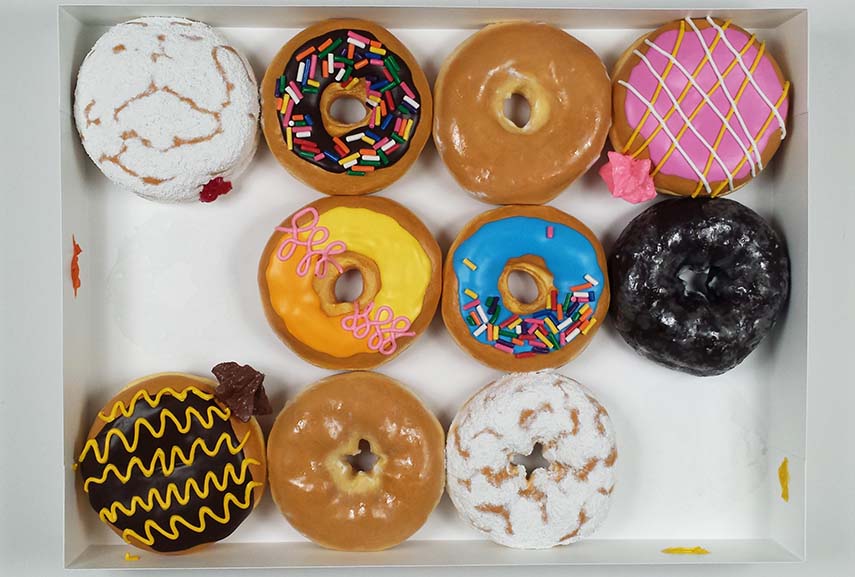 Peter Anton at Unix Gallery
Peter Anton was born in 1963 in The United States. Often referred to as Candy Warhol, he started exhibiting his food sculptures in 1991, while his first solo show happened in 1993. His work has been featured in numerous museums and galleries throughout Europe, the US and Asia, and is part of many collections, both public and private. In 2014, Peter Anton was named one of four artists to watch by Forbes Magazine.New York's Unix Gallery will host the Peter Anton – The Foodhist Temple exhibition from April 2nd until May 14th, 2015.
For more amazing art, sign up for My Widewalls completely free of charge!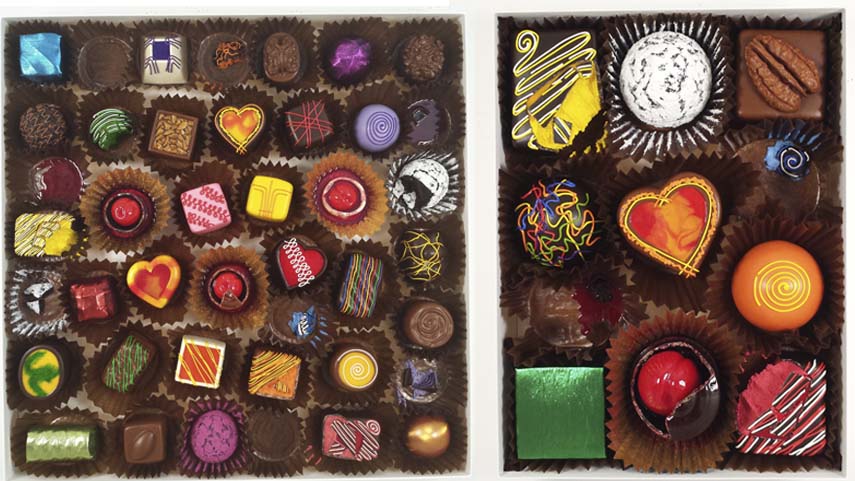 Featured image: Peter Anton – Sunshine Assortment, 2014, detail. Mixed Media. 48 x 48 x 5 in. Courtesy of Unix Gallery
[mc4wp_form]
Follow These Galleries
New York City, United States