Peter Beard Brings the Last Word from Paradise to Guild Hall Museum
The very best art pieces of Peter Beard, an artist, photographer, and a writer will be presented at the exhibition titled Peter Beard: Last Word from Paradise, which is going to be held at Guild Hall Museum in East Hampton, NY. Do you know where paradise is? Well, Peter Beard sure does. For him, it is either at his home in Montauk at the East End of Long Island or in Africa, especially in his beloved Kenya. Those two spots on Earth are the places where he has spent most of his time, and the most of his artwork is related to them. His famously rich opus of artworks will be on a display, including his diaries, drawings, animation, paintings, photographs, and collages with multiple levels of pictures.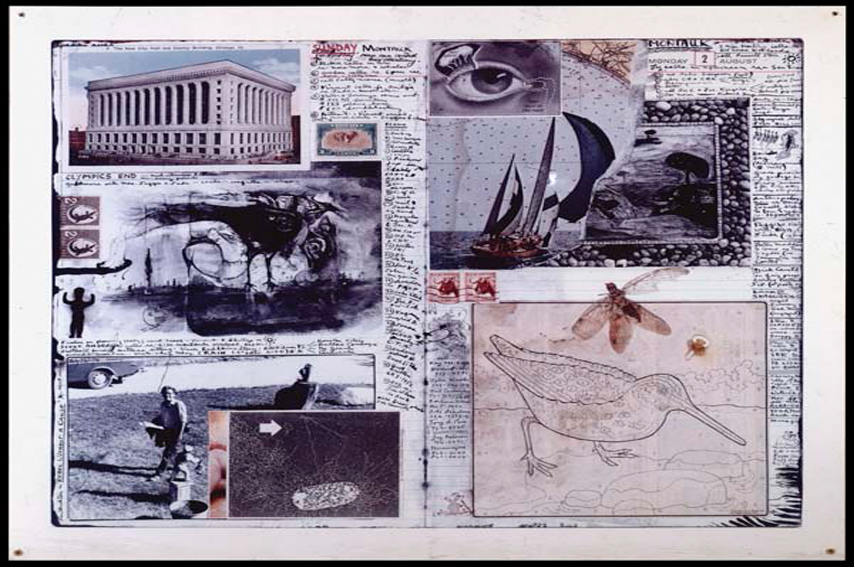 Portraying the Celebrities
Peter Beard definitely isn't an ordinary artist. How many artists do you know who are friends with Mick Jagger, Andy Warhol, and Truman Capote, and who got the chance to host Jacqueline Onassis in their own house? Yes, you are guessing it right – Peter Beard is one of the few. Not only did he host the former first lady of the United States, but the whole group of crème de la crème of the pop culture trendsetters and worldwide famous artists, musicians, writers, politicians, and many other significant Americans of the mid-20th century. At one point during the late 1970s, his Montauk villa was something like a second home to a Studio 54 crew. At the time of their biggest glory, Peter Beard was photographing them very often. Some of those portraits are going to be presented during the show at Guild Hall Museum for the first time in history.
In Love with Kenya's Wildlife
Over the past 60 years, Africa was also a great love and a never-ending inspiration for Peter Beard. Its stunning nature and wildlife took his breath away the very moment he had set his eyes on that land in 1955. He immediately fell in love with Africa's beauty and natural richness, as well as with animals, landscapes and people. He was especially fascinated with elephants and rhinos, so he started following their development and their welfare while documenting changes throughout the years. Along the way, he has learned about the deliberate starvations of the elephants, which was really devastating for him. Today's condition and poor remains of once rich Africa's ecosystem make Beard very sad. But luckily, he has been keeping his diaries and kept coming back to them to get the inspiration for his artworks. That is why his art is full of every-day fragments, newspaper clips, quotes, photographs, and various objects.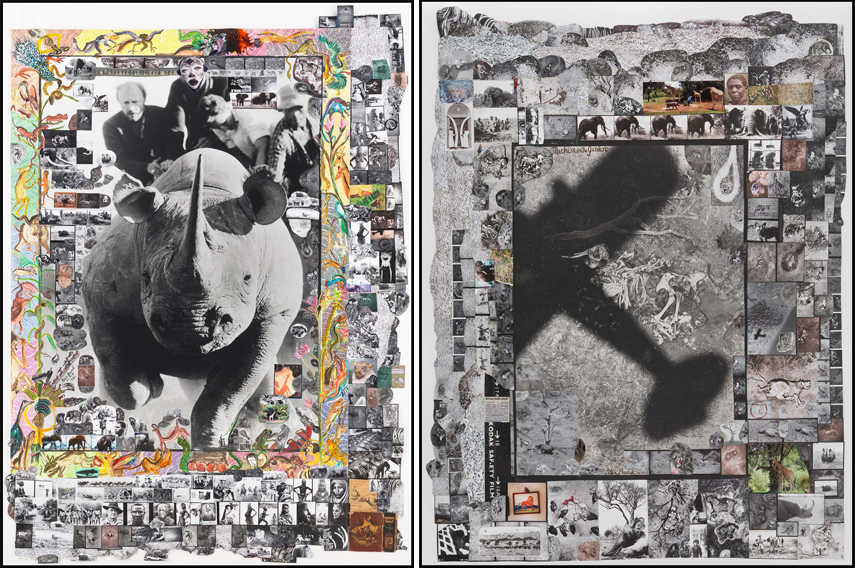 Peter Beard exhibition in East Hampton
The Peter Beard: Last Word from Paradise exhibition at Guild Hall Museum is going to be Beard's first solo exhibition in the United States museum in the last 15 years. It will be on view from June 18 to July 31, 2016. The installation will be divided into two parts – one from Africa and the other from his home in Montauk – representing different periods in Beard's life and his unique artistic approaches to work.
Featured image: Peter Beard – I'll Write Whenever I Can…, 1965/2004. All images are courtesy of Peter Beard Studio; Copyright Peter Beard