Snowmen Made of Stone: Peter Regli at Dominique Lévy New York
Swiss artist Peter Regli, known for his snow monsters sculptures and adorable Buddha figures, will be presenting his latest body of work at Dominique Lévy gallery in New York. One Sun – One Moon exhibition is a part of a larger Reality Hacking project that's been ongoing for over 20 years and has expanded to several continents. The main mission of the project is to change the pre-established perception of specific systems by performing a series of clever and unusual interventions. Peter Regli's sense of humor and keen observation are making all the difference, while the artist combines incongruous elements like marble and snowmen, tin and clouds or boats and deserts.
Reality Hacking by Peter Regli
Reality Hacking is a comprehensive art project that began in Switzerland in 1995. Since then Peter Regli produced a series of impermanent, mostly anonymous actions and interventions in both urban environments and natural landscapes. The artist breaks into selected spaces like a hacker breaking into the web. He creates site-specific installations made with ordinary items, in order to challenge the perception of these places. The Swiss artist finds his inspiration in external space and his interventions can take various forms spanning from subtle alterations to the surrealistic confrontation. Reality Hacking project consists of more than 300 installations located over four continents and their numbers will undoubtedly continue to grow.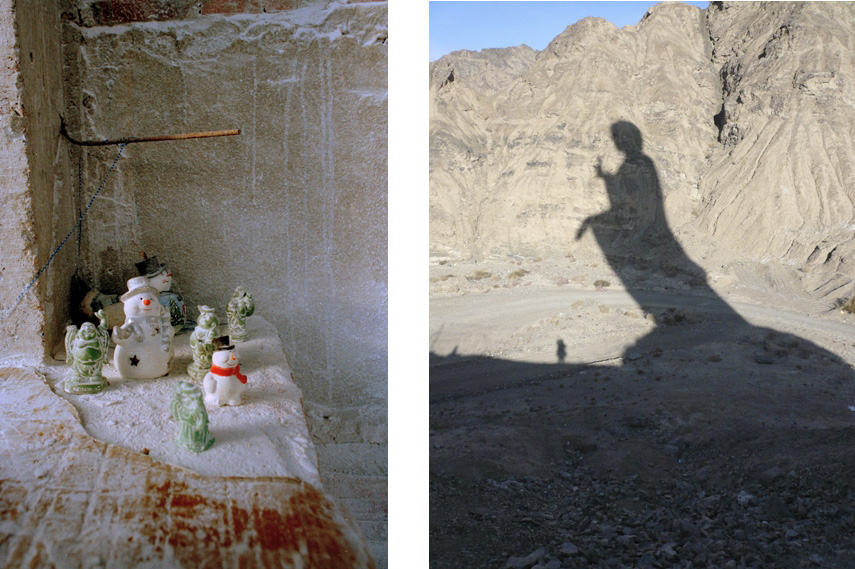 Totem Figures in One Sun – One Moon
Images and sculptures created within Peter Regli's Reality Hacking project from 2007 till today will be presented at Dominique Lévy gallery in New York. The One Sun – One Moon exhibition will display Reality Hacking No. 240, a collection of sculptures placed in pairs or groups. These skillfully crafted, marble sculptures put together resemble the assembly of sacred, totem-like figures and symbolize the interchange between the East and the West. One Sun – One Moon exhibition will contain Peter Regli's trademark Buddha figures and snowmen but also a series of photographs taken by the artist during his project. The images serve both as records of completed projects but also as the only permanent documentation of his temporary alterations to the everyday landscape. Some of his works feature objects set up in isolated, unexpected landscapes such as deserts or lakes where they may be seen only by sporadic unsuspecting viewers. Others are situated in the busy urban areas, but all of the Peter Regli's artworks briefly award a sacred status to selected, unusual sites.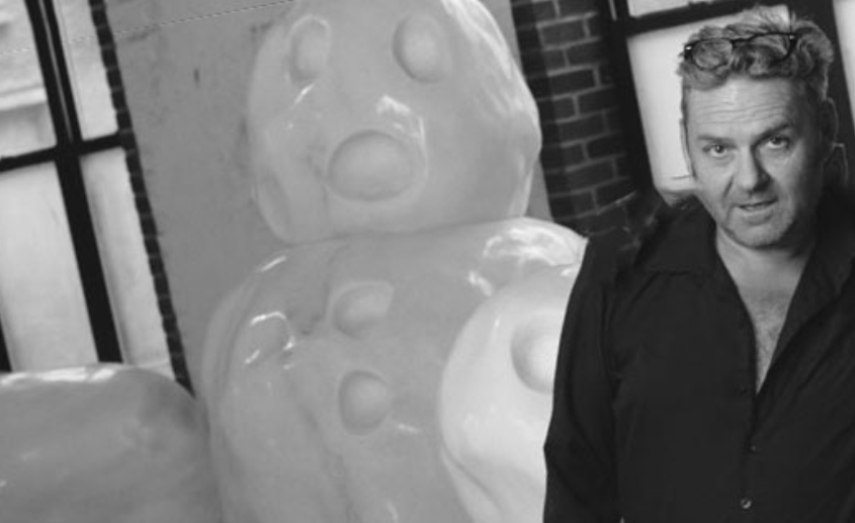 Solo Show and Summer Party at Dominique Lévy New York
One Sun – One Moon exhibition will open on June 25th and it will be the first solo show in New York City for the Swiss artist. One Sun – One Moon exhibition will be accompanied by a presentation of Peter Regli's book published by Dominique Lévy gallery and designed by An Art Service. Public reception followed by gallery summer party will be held on the opening day from 6 pm 9 pm. Peter Regli's solo show at Dominique Lévy gallery in New York will be on display till August 15, 2015.
One Sun – One Moon – One Resource for Contemporary art. It's exciting and FREE so sign up for My Widewalls, today. 
Featured Image: Peter Regli – RH No 301, Heart Flag, 2013
Images courtesy of Dominique Lévy Gallery
Follow These Galleries
New York City, United States

London, United Kingdom