Phantom
For me, artwork… is something that you should be able to take away—you don't have to be present in front of it, and that's the potency of the artwork when it works.These words of Douglas Gordon sum up the nature of his 2011 conceptual piece called Phantom perfectly, emphasizing the importance of experience, over the actual materiality of the work itself. Gagosian gallery in New York is currently showing Douglas' piece, coinciding the presentation of his tears become… streams become… monumental installation, looking over the Park Avenue Armory in New York.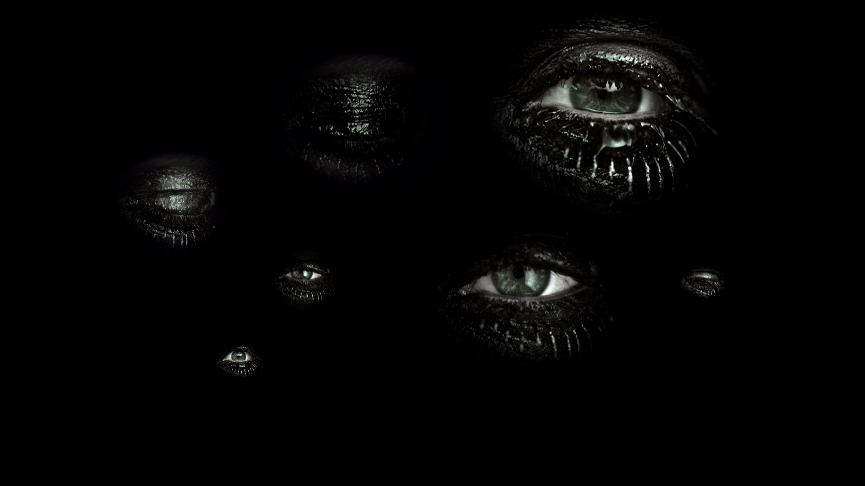 Douglas Gordon as the Conjurer of Poignant
Employing material and habitual elements of everyday, Douglas Gordon creates artwork encompassing collective memory, delivering it in visually surprising manner. Prolific in various media, from video and film, to sound, photography and writing, this contemporary artist is known to have conjured particularly poignant pieces, enriched by either a humorous or disquieting note. Combinations of different media are common for Douglas, while the references to famous works of art, film in particular, are often central inspirations of his art. His famous works include a slow-motion a 1993 rendering of Alfred Hitchcock's Psycho, stretched over 24 hours, as well as an unexpectedly emotive feature film about Zinedine Zidane from 2006.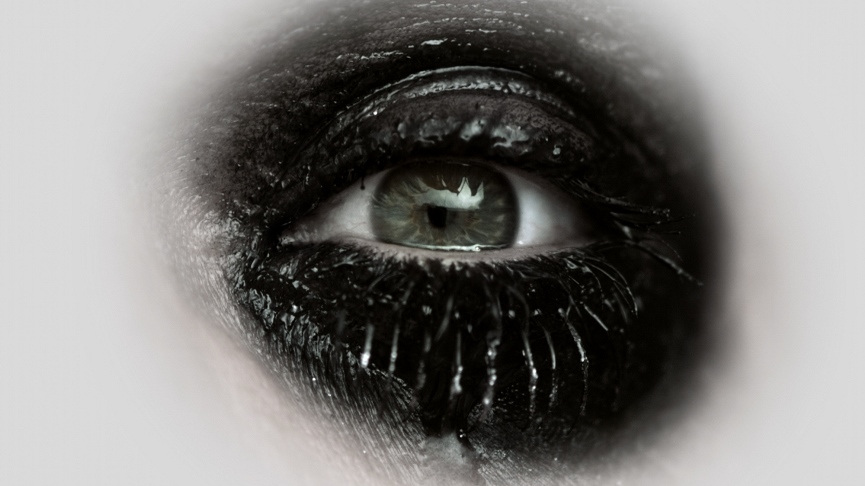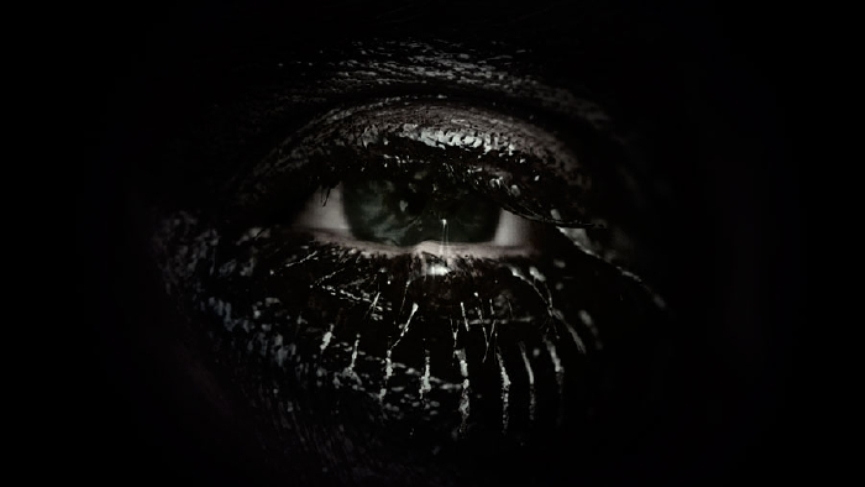 Phantom of Pain
Phantom, the installation presently on show at Gagosian, was conceived and created in 2011, in collaboration with American singer – songwriter Rufus Wainwright. The complex foundation for an immersive conceptual piece includes contemplation of grief, channeled through combinations of fragmented portraiture, intimate connections of subjects and profoundly touching musical underscore. Video piece, the center and the background of the installation, is made in slow motion with a high speed Phantom camera. The frame focuses on Rufus Wainwright's eye, covered in black make-up, opening and shutting slowly, gazing at the viewer, while tears run from the eye's corner. In front of the video screen stands a piano, above what seems to be a pile of ashes, but is in fact, another piano, completely burned down. The symbolism between the relation of two instruments evokes resurrection, ideas of rebirth and the eternal longevity of art. Voice of the singer floods the room during the day, followed by clear and heartbreaking piano tones, while at night, his silent gaze watches over the Park Avenue passers by. The scene emulates and enlarges the dramatic over-acting of old silent movie film stars, but the sound plays the crucial role here. It is a song written by Wainwright, an opening track from the album inspired by the death of his mother in 2010 All Days Are Nights: Songs for Lulu, entitled Who Are You New York?The predetermined narrative gets lost in the emotionally charged atmosphere provided by the melancholic melody, impacting each viewer in a completely individual manner.
(Read about Cardiff and Miller, masters of sound installation, and their new show here!)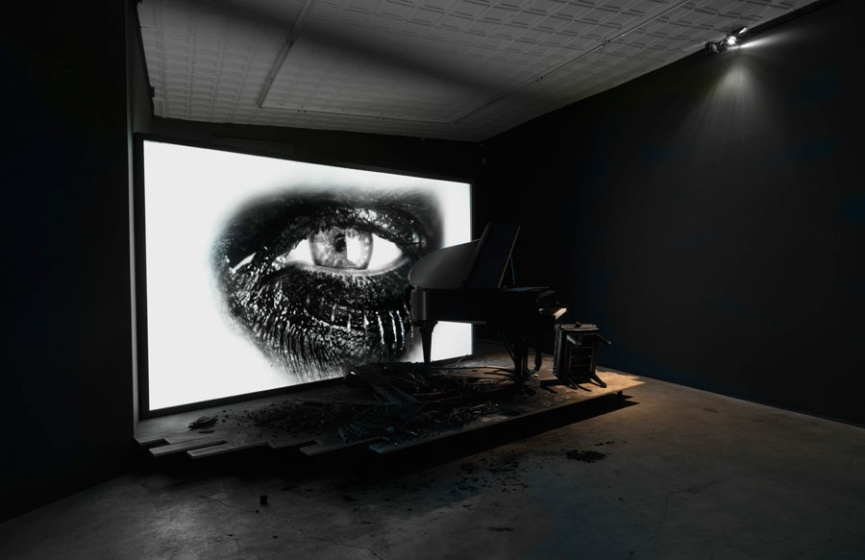 Installation at Gagosian NY
The installation opened for public on December 11, 2014 and it will remain on view at Gagosian New York through January 17, 2015. Visitors should not omit to see the tears become.. streams become… installation as well at the Park Avenue Armory, on view through January 4, 2015 and ponder on the excruciating importance of crying, as the himself artist put it:How many times have you cried in your life? How much fluid have you given to the world? Every day, every week, every month… A field of water. A field is endless – it goes on, and on, and on, and on. And as the water collects, the space it inhabits will never be the same again.
All images © Studio lost but found / VG Bild-Kunst, Bonn 2014 Courtesy Studio lost but found and Rufus Wainwright 'ALL DAYS ARE NIGHTS: SONGS FOR LULU' used courtesy of Decca Label Group
Read about another immersive audio-video installation by Pipilotti Rist at Hauser & Wirth here.
If you are a fan of Douglas Gordon and his soulful expression, make sure to watch the video below and sign up for My Widewalls today, to stay in tune with Gordon and lots of new artist videos!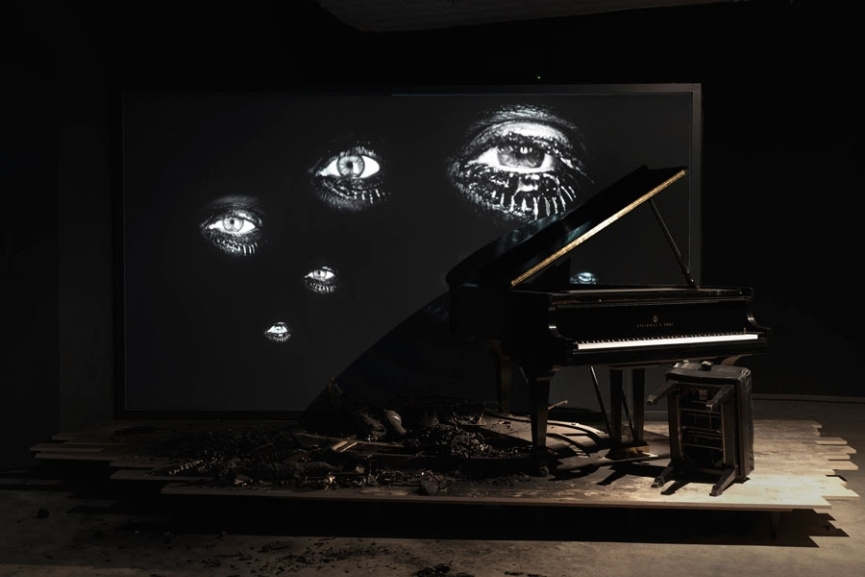 [mc4wp_form]