Philippe Hérard at Le Cabinet d'Amateur
Devoted to the task of translating the discomfort of modern man, Philippe Hérard paints characters who feel alienated from the world desperately seeking for their place in the same. His "Les Gugusses" as he calls them, are expressionless faces, anonymous and barely sketched characters caught in grotesque circumstances of modern times. Using paintbrushes and newspapers as his medium, Hérard creates his "sad to die" characters who symbolize the miserable human condition.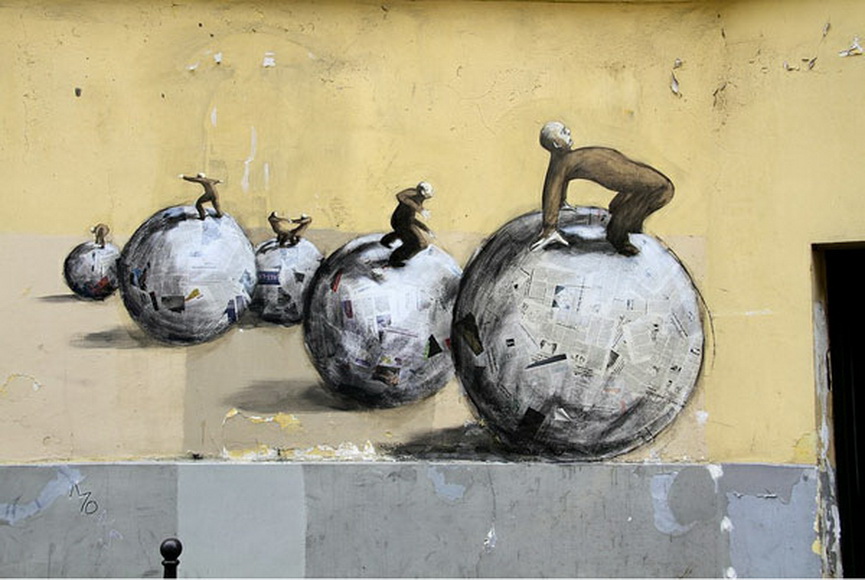 Seeking For Their Place
Philippe Hérard returns to Le Cabinet d'Amateur in November with the latest works entitled "Ardoises" ("Slates") that will force you to think twice about the reality. Set on globes, composed of overlapping newspapers glued together and painted, some of the " Gugusses" are hopelessly trying to find a balance on an unstable world map. Others sit on ladders staring at the sky. Are they dreaming about heaven like Jacob?  Their companions imprisoned in the building seem to dream of similar escapist ventures.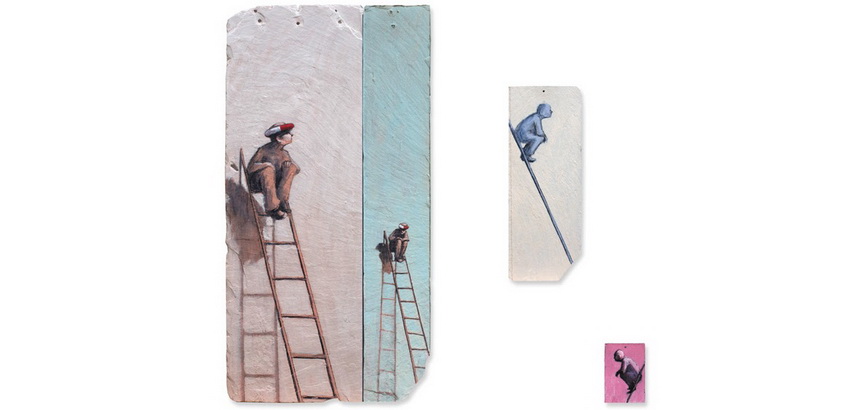 Today's Society
Works of Philippe Hérard reflect profound loneliness and despair of today's society. His highly conceptual work full of symbolism and metaphor chronicles the 21st century oppressive world from the perspective of an ordinary, invisible man. The works tell the story of isolation and absence of hope.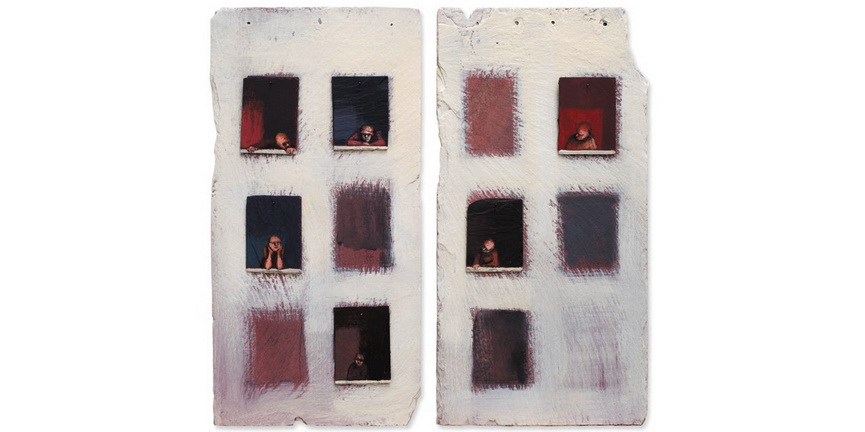 Urban Landscape
Hérard's art is also in tune with reality through pictorial vocabulary. The urban landscape becomes a source of ideas, forms and color choices.  He uses the color palette of street milieu, ocher, brown, beige, and gray, to make his characters naturally fit into the environment. Often fading, the colors blend in with the background, indicating the obvious fragility and impersonality of his subjects. Performed on the street, the works themselves will eventually disintegrate and disappear and the very thought of it intimidates us even more.
Hérard's profoundly disturbing art reflects the anxiety and discomfort of modern man in a way worthy of every attention. It's a story about all of us. The exhibition opens on November 6 and will remain on view until November 21.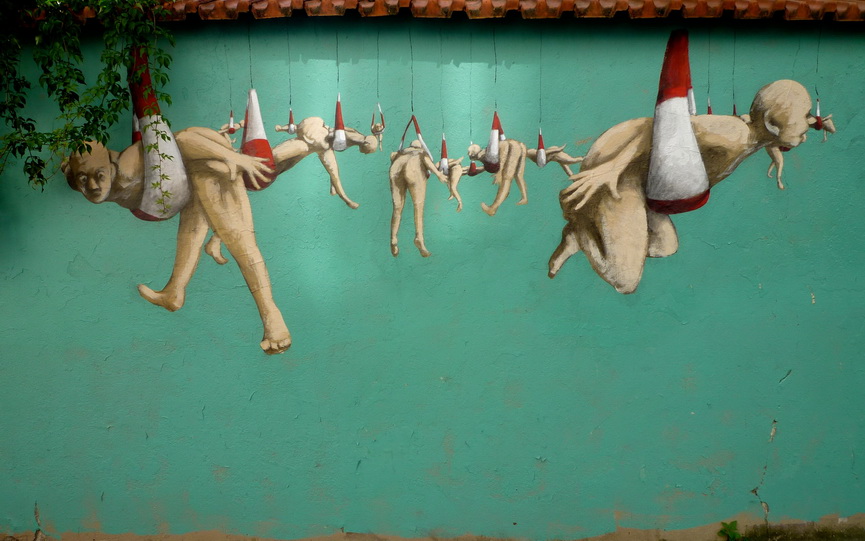 [mc4wp_form]
Follow These Galleries
Paris, France

Paris, France