An Evening for Ostrowski
Phillips auction house's Contemporary Art Evening in London held on July 2, 2014 did not bring any spectacular auction results, save for a few perks. One of the interesting developments was success of a young German painter, David Ostrowski, and another one was the withdrawal of Banksy's piece CCTV Angel from 2006 shortly before the auction started. Despite the retraction, the auction had an admirable sell-through rate of 95 percent in value and 85 percent if counted by lot – six pieces of twenty-nine (including the withdrawn two) did not sell. Only six pieces surpassed the high estimate, while others sold within the anticipated range. Sales total reached $16,954,900 with buyer's premium included, demonstrating a decrease of 19.5% in comparison to last year's Contemporary Art evening sale, which grossed $21,065,200.
The most expensive piece sold was a Self Portrait (With a Fright Wig) from 1986 by Andy Warhol that was sold for $4,281,550, the point it reached very slowly and still within the appraisal. The atmosphere, however was not exactly hot or exciting.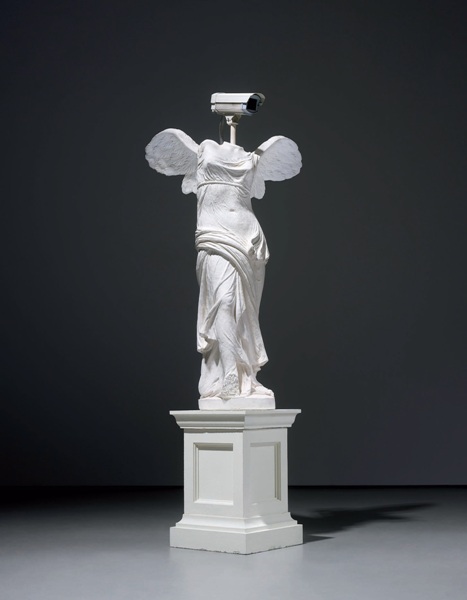 Ostrowski Made It!
As said, the greatest surprise was the successful sale of a piece by David Ostrowski, an abstract piece titled F (Gee Vaucher) from 2012. Estimated at $50,400 – $84,000, it went for about $292,000, which is over three times the high end of the estimate, and a new record for the young German artist. Considering the fact Ostrowski's work sold for about $31,700 only last year, the popularity and demand of his abstractions is evident, while there are also rumors of dealers accepting to buy in pair, one for resale, and one for a museum. This practice would provide institutional justification of Ostrowski's success, which came so early in his career.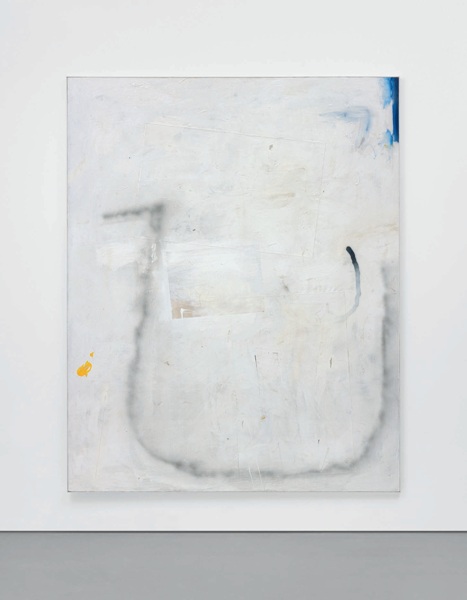 Another winner of Phillips auction was Lucien Smith, whose Boys Don't Cry from 2012 reached a $162,699 mark, going over the high estimate in a battle of room and telephone bidders.
Beautiful Marble Chair by Ai Weiwei from 2008 went for $158,450, also over the estimate.
Two superstars of the international contemporary art scene, Damien Hirst and Anish Kapoor, performed well, but not exceedingly well, considering their popularity and track record. A very red piece by Damien Hirst named Lucy from 2008-2009, appraised at $292,000 – $420,000 went for $497,625. And an optically intriguing stainless steel piece by Anish Kapoor from 2008 sold for $1,391,810, just a little over the estimate of $1,010,000 – $1,340,000.
As far as the performance of urban art goes, a representative work by KAWS, Projector from 2010, also surpassed the high estimate, grossing $168,730.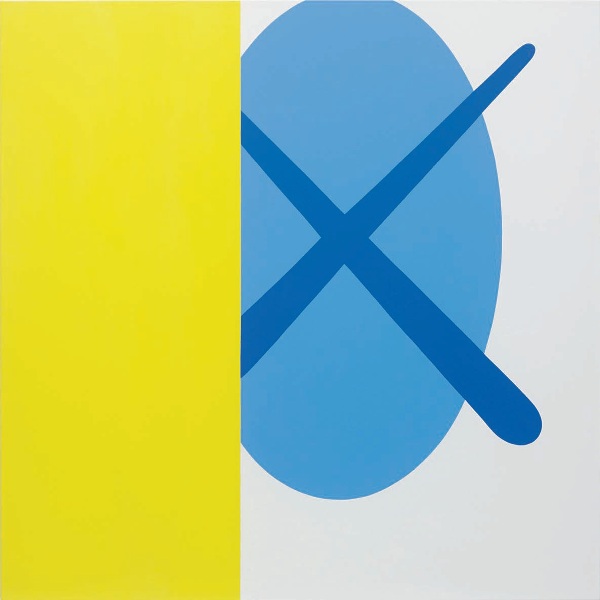 Contemporary Art Sale Evening
In general, the Phillips Contemporary Art Evening was lucrative, but without any remarkable occurrences. Abstract painting performed the best, especially pieces by popular artists based on solid contemplative, intellectual grounds.
Phillips is also getting a new chairman and CEO, a former Christie's official, Edward Dolman, getting ready to climb up from the everlasting third place in the auction house market. New London headquarters of the company were purchased last year and if one is to trust the slow buildup, the following Phillips contemporary auction will be something else.