photo l.a. 2020 Receives a New Home in the Historic Barker Hangar
The longest-running international photography fair on the West Coast, photo l.a. has hosted over 700 galleries, private dealers, and publishers since its inception in 1992. A collaborative platform that links dealers and collectors with a gamut of galleries from around the globe, the fair brings the best of the photography world to its visitors.
Returning to Los Angeles for its 28th edition this January, photo l.a. 2020 received a new home in the historic Barker Hangar this year. The fair will feature photography from more than 60 local and international galleries and dealers, but will also welcome collectives, leading not-for-profits, art schools, and global booksellers. Moreover, the event will present renowned lectures, panel discussions, special installations, and docent tours.
As the fair nears its third decade of existence, Claudia James Bartlett, Director and Owner of photo l.a., explains: "photo l.a. has made a name for itself as a source for discovering the most innovative contemporary photography alongside important and rare historical images."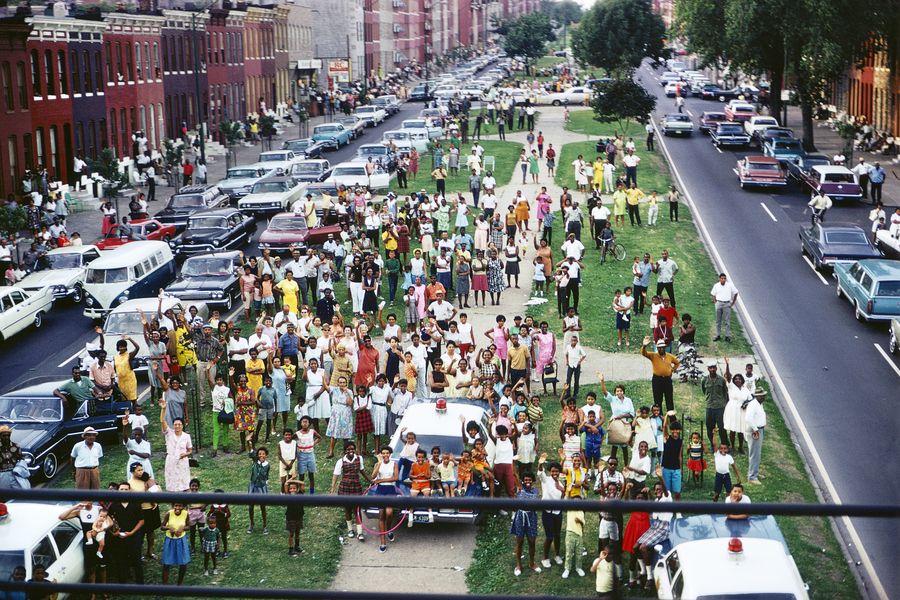 photo l.a. 2020 Exhibitors
photo l.a. 2020 will bring together over 65 galleries that will be presenting the new, recent, and iconic works by photographers from across the globe. The galleries will be coming from all around the world, including China, France, The Netherlands, Switzerland, Hungary, and Peru.
Be sure to check out the booth of Galerie XII from Los Angeles and Paris, which will present Anja Niemi's celebrated series She Could Have Been a Cowboy (2018) alongside the debut of her forthcoming monochromatic series The Blow (2019). Alongside Niemi's latest exploration of the self, the gallery will also present Beijing-based artist Quentin Shih's dramatic new series titled Familiars.
Over at Monroe Gallery of Photography from Santa Fe, the visitors will have an opportunity to see the new wave of fearless frontline photojournalists that are covering 21st-century events. Works by this new cohort of photojournalists will be presented alongside photographs by Ida Wyman (1926–2019), whose work for Life, Look, and other magazines went unrecognized for decades.
Danziger Gallery from New York will present Paul Fusco's critically acclaimed RFK Funeral Train series documenting the people who lined the rails to pay their final respects to Robert Kennedy as the train carried his body from New York to Washington where has was to be buried at Arlington Cemetery in June of 1968. Celebrating the idealism and diversity in America, these works are an epic vision of the country.
Participating Galleries
| Gallery | City |
| --- | --- |
| 19th Century Rare Book & Photograph Shop | Brooklyn USA |
| 21st Editions | South Dennis USA |
| ADVOCARTSY | Los Angeles USA |
| Archivalimage Gallery | Porter Ranch USA |
| AXIOM CONTEMPORARY | Santa Monica USA |
| Be-Hold | Yonkers USA |
| Benrido | Kyoto JAPAN |
| Beyond Art Center | Hong Kong CHINA |
| Charles A. Hartman Fine Art | Portland USA |
| Curatorial Assistance | Pasadena USA |
| Danziger Gallery | New York USA |
| dnj Gallery | Santa Monica USA |
| Etherton Gallery | Tucson USA |
| Galerie SIT DOWN | Paris FRANCE |
| Galerie XII | Los Angeles USA + Paris FRANCE |
| Imlay Gallery | Montclair USA |
| Joseph Bellows Gallery | La Jolla USA |
| Marquand Editions | Seattle USA |
| Marshall Contemporary | Los Angeles USA |
| McIntosh Collection | Los Angeles USA |
| Monroe Gallery of Photography | Santa Fe USA |
| Nazraeli Press | Paso Robles USA |
| NG Art Gallery | Panama City PANAMA + Havana CUBA |
| O-Art Project | Lima PERU |
| PARISTEXASLA | Los Angeles USA |
| Peter Fetterman Gallery | Santa Monica USA |
| Photo Arts Conservatory at NYFA | Los Angeles USA |
| photo-eye Gallery | Santa Fe USA |
| QUINT GALLERY | San Diego USA |
| ROUND HOLE SQUARE PEG | West Hollywood USA |
| Samuel Maenhoudt Gallery | Knokke BELGIUM |
| Scott Nichols Gallery | Sonoma USA |
| SE Gallery | Shenzhen CHINA |
| Seagrave Gallery | Pacific Grove USA |
| Sears-Peyton Gallery | New York USA |
| Select Vernacular Photographs | Los Angeles USA |
| Sonsini Collection | Los Angeles USA |
| SoPhoto Gallery | Beijing CHINA |
| Stephen Cohen | Los Angeles USA |
| Susan Spiritus Gallery | Irvine USA |
| The Gallery Club | Amsterdam NETHERLANDS |
| The Lapis Press | Culver City USA |
| THUTO | Los Angeles USA |
| Timothy Yarger Fine Art & YARGER PROJECTS | Los Angeles USA |
| TOTH GALLERY | New York USA |
| Venice Arts | Venice USA |
| Veritas Editions | Woodinville USA |
| Willem Photographic | Monterey USA |
| Yiwei Gallery | Playa Del Rey USA |
The Programming
This year, the fair will announce American photographer Anthony Hernandez as the 2020 honoree for his contributions to the legacy, viewpoint, and aesthetics of photography. The photographer is best known for capturing his native Los Angeles in works ranging from street photography to images of the built environment and urban decay. The fair will present his most recent series, Screened Pictures, which captures segments of Los Angeles as seen through the metal mesh of bus stops throughout the city.
The visitors will also have an opportunity to see a special exhibition of works by Jo Ann Callis, a photographer known for her provocatively staged scenarios with a poetic dimension; an exhibition of works drawn from the collection of Michael and Jane Wilson, illustrating an impetus of exploration, collaboration and performance among contemporary women photographers; and selections from Los Angeles collections, speaking to the vibrancy and variety of the collecting experience.
Organized by Los Angeles based artist and curator Carter Mill, the 2020 programming will explore a variety of topics including immigration, environmental issues, the history of Photoshop, collecting, and much more. Among highlights is a panel discussion with curators from The J. Paul Getty Museum's Department of Photographs; an artist featured in The Getty's collection; and an outside curatorial voice to speak to the very ways in which art history and cultural legacies are made. The Getty is an official cultural partner for the event. As in the previous year, Venice Arts will be a beneficiary of photo l.a.'s Opening Night Preview ticket sales.
The Location of photo l.a. 2020
Practical Information
photo l.a. 2020 will take place at the Barker Hangar in Santa Monica, Los Angeles from January 30th until February 2nd, 2020. The Private Vernissage will take place on Thursday, January 30th, from 4 to 6 p.m, while the Opening Night Preview will be held from 6 to 9 p.m.
The doors of the fair will be open to the public from 11 a.m. to 8 p.m. on Friday and Saturday and from 10 a.m. to 4 p.m. on Sunday.
The tickets for photo l.a. Opening Night to Benefit VENICE ARTS will be $100, while 1 Day Ticket will be $20 ($15 for students and seniors) and Weekend Pass will be $30 ($25 for students and seniors).
For more information, visit the official website of the fair.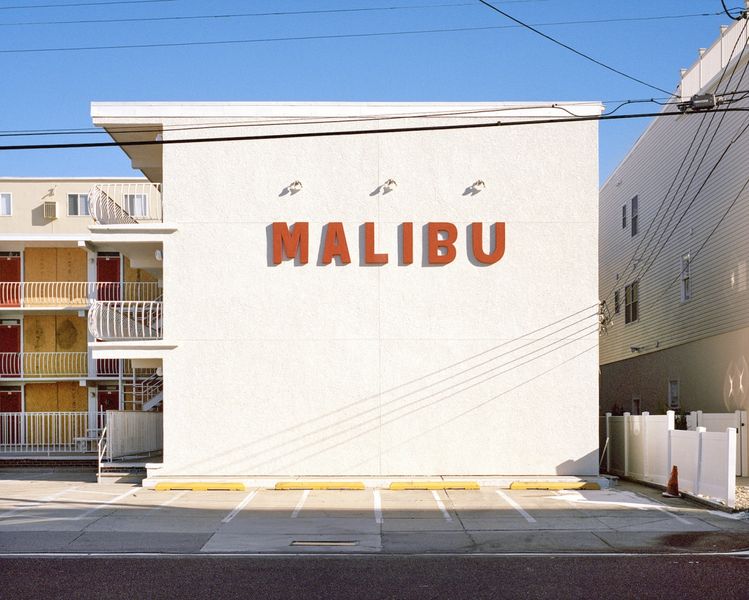 Featured image: Ashley Gilbertson, Courtesy of Monroe Gallery of Photography. All images courtesy Photo L.A.