Erasing London
Photo manipulation is out in the open. A brilliant urban intervention, conceived by two creative talents of "Street Eraser" (Guus ter Beek and Tayfun Sarier) is spreading throughout the streets of London. In a way they brought their creative studio on the street.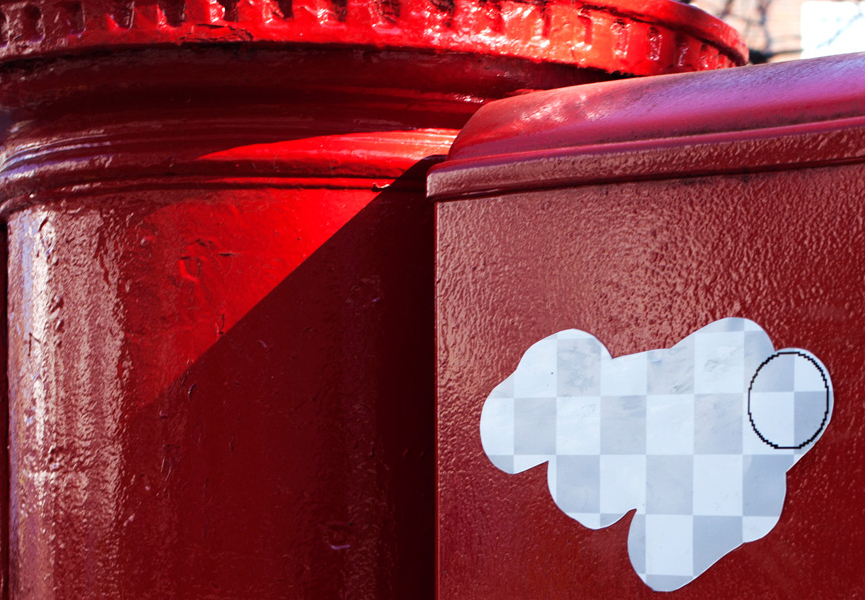 Photoshop Eraser
One would expect from such advertising professionals to add extra elements or backgrounds throughout London's urban milieu. However, they came up with something much smarter confirming that less is really more. It is a simple but clever idea, and refers to the erasure. The two have been "erasing" the streets of London with stickers that reference Photoshop's eraser tool. They are adding the familiar grey and white checkerboard pattern to street signs, billboards and graffiti around London.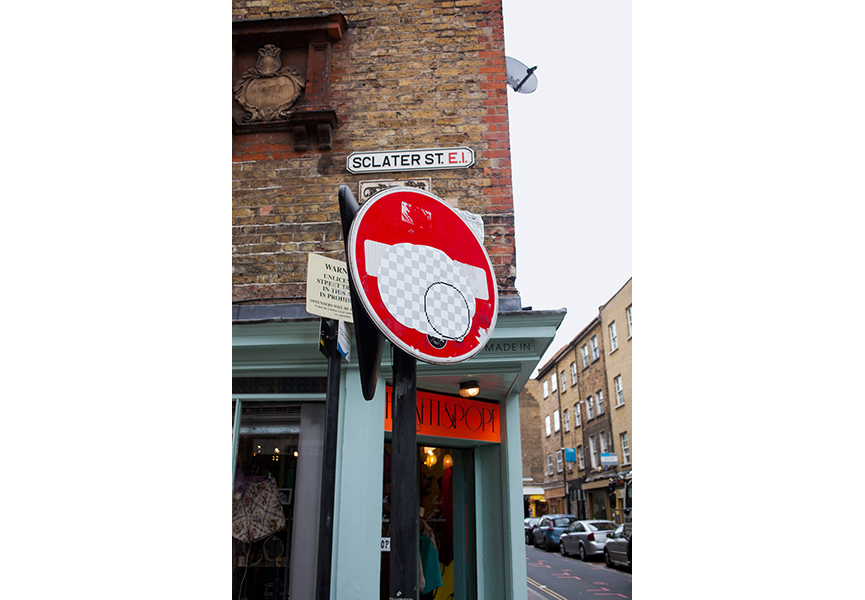 Scratching the Surface
By blending the digital world with the real world, Guus ter Beek and Tayfun Sarier have created an intelligent deception. With playful editing, they challenge us to question our everyday surroundings. The streets have become a surreal meeting place of real locations and digital manipulation.  Street Eraser's creative retouching of the visual environment deals with scratching its surface and discovering what lies beneath our surrounding world. We cannot help but think that this amazing intervention reveals a Photoshopped world around us.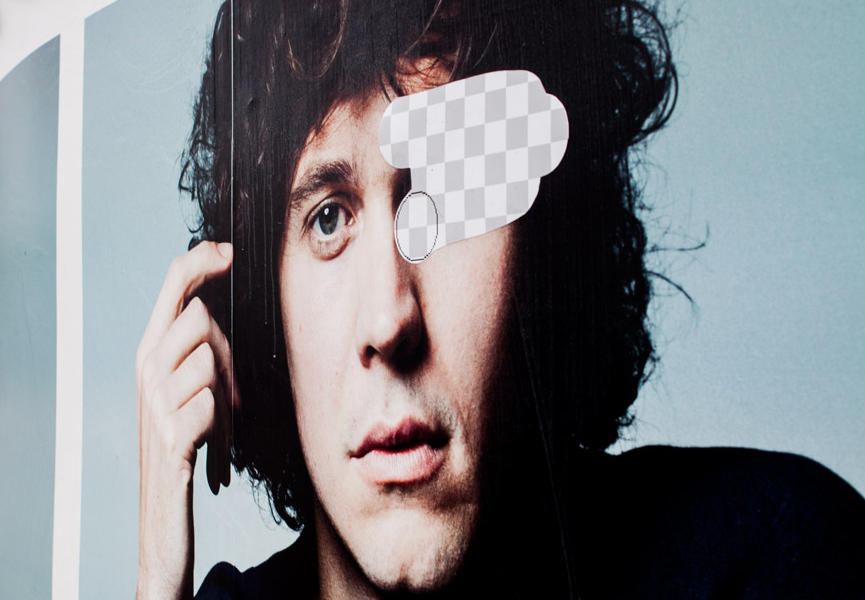 About Guus ter Beek and Tayfun Sarier
Guus ter Beek and Tayfun Sarier are a creative team with background in concept development and art direction. They are both members of the London team at advertising powerhouse Wieden+Kennedy. For more information on their work visit www.in-return.com