Large Installation and Sculpture Artist Phyllida Barlow to Represent the UK in the Next Venice Biennale 2017
The Newcastle-born sculptor Phyllida Barlow is to represent Britain at the 57th Venice Biennale in 2017. Known for her large installations, Phyllida Barlow has been presented with an honor to be the face of the British pavilion at this famous art festival. Barlow has stated that to be selected for such an important role has been something beyond her wildest dreams, which coming from an artist of such background is very humble and down to Earth.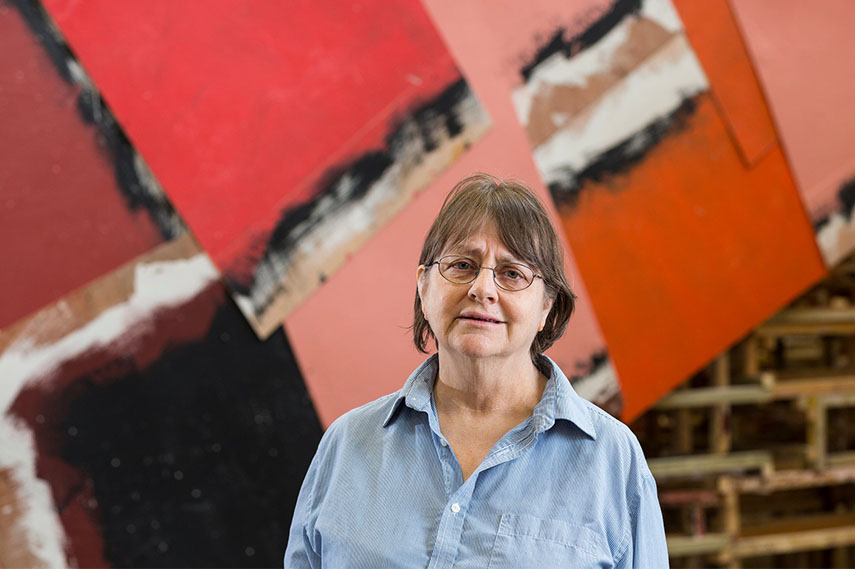 Phyllida Barlow's Exciting History
Phyllida Barlow, the 71-year-old artist from Newcastle is a famous sculptor who creates large installation pieces. Her sculptures of colossal proportions are usually made of run-of-the-mill materials. Many times she would use recycled timber, cardboard, plywood and cement. She was appointed Commander of the Order of the British Empire (CBE) in 2016 for her services to art and if that isn't exciting enough, she is also a direct descendant of Charles Darwin, more specifically his great-great-great-granddaughter. Her imposing installation at Tate Britain was a huge construction seemingly in imminent danger of collapsing, which left the visitors in awe of its size and fragility. What is also interesting is that some of them thought that this sculpture was actually made of leftovers from some construction site. Phyllida Barlow is, of course, known for her rag-and-bone works, which will make the British pavilion at the Biennale even more interesting and groundbreaking.
Phyllida Barlow's Place in the Contemporary Art Scene
To compare Phyllida Barlow to Sarah Lucas, Britain's representative at 56th Biennale, would be like comparing apples and oranges. While Barlow works primarily with colossal sculpture, Lucas is an artist who incorporates the themes of sex, gender, death and comedy in her works. Her Maradona piece is as shocking as humanly possible, while for Barlow, shock value and pornographic imagery never were a way of attracting attention – the sheer size of her works are enough to put her on the map. Speaking of 56th Biennale, The Golden Lion for Best Artist went to Adrian Piper, an American conceptual artist, and philosopher. Her work investigates the themes of racism, ostracism, and otherness and she is well known in the art world. Phyllida Barlow will hopefully bask in the glory that Adrian Piper has experienced since she will earn much-deserved recognition in the mainstream contemporary art scene.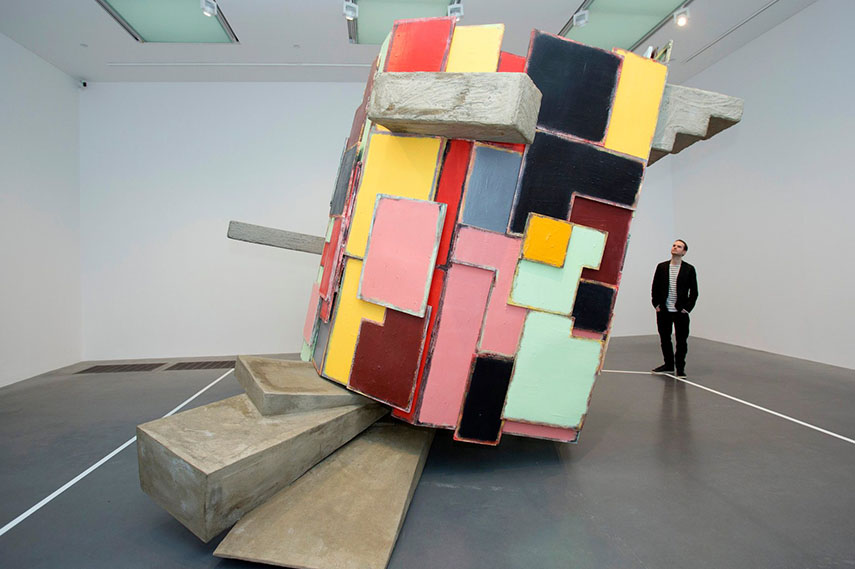 Phyllida Barlow in the 57th Venice Biennale
The Venice Art Biennale is a contemporary visual art exhibition held in Venice biennially, in odd-numbered years, since 1895. It is considered to be the most prestigious and most important contemporary art festival, further proven by the famous artists who have exhibited their work there, such as Henri Matisse, Georges Braque, and Henry Moore, to name a few. The curator for the 57th International Art Exhibition at Venice Biennale is Christine Macel, and the exhibition itself will be open from May 13th to November 26th, 2017. The only thing that remains to be seen is how Phyllida Barlow's enormous sculptures will be presented at the British pavilion.
What do you think about next year's Biennale representative from the UK? Tell us more on our Facebook page.
Featured image: Phyllida Barlow, untitled broken shelf, Courtesy the artist and Hauser & Wirth, © O.O. via bawagpskcontemporary.com
Editors' Tip: Phyllida Barlow: Fifty Years of Drawings
Reproducing over 200 works on paper from the past 50 years, this retrospective publication presents a crucial part of British sculptor Phyllida Barlow's (born 1944) oeuvre. It includes a never-before-published interview between the artist and Hans Ulrich Obrist and a unique insight into the long-lasting career of the amazing British sculptor. Designed by Japanese graphic designer Takaaki Matsumoto, the book was published alongside the Hauser & Wirth London exhibition in May, 2014.